Brand Strategy
Customer Experience
Explore Other


Brand Strategy

Services
Just mapping the customer journey isn't sufficient. One has to be able to act on the map, tying it to creative, messaging, media and marketing technology efforts and use cases.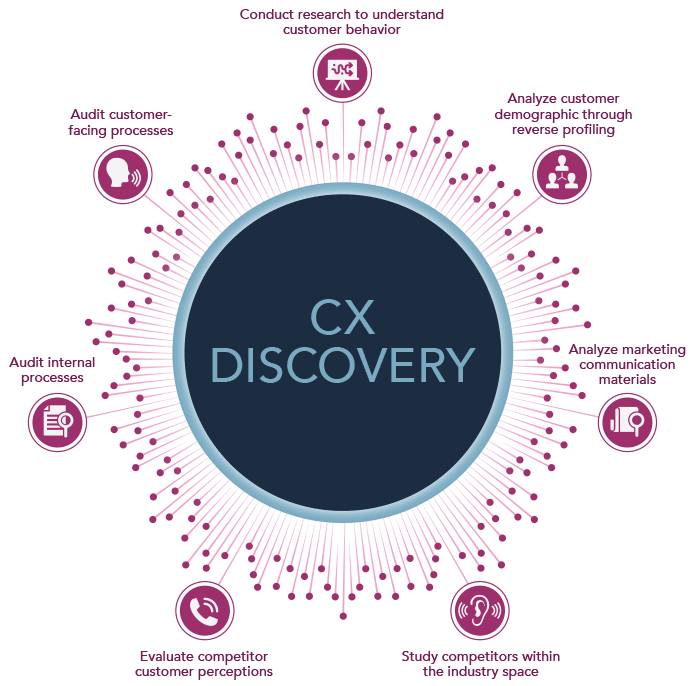 Customer Experience Discovery
A strong customer experience is key to developing a unified brand strategy. Together, we discuss your business and peel back the layers to understand internal processes and external, customer-facing interactions. Provided with knowledge of your customer base, how you present yourself to customers through various mediums, and your impact within the industry space, we shift lenses and analyze your business from a customer-centric point of view, beginning the process of developing a strong customer experience and ultimately tying it to marketing technology-enabled use cases.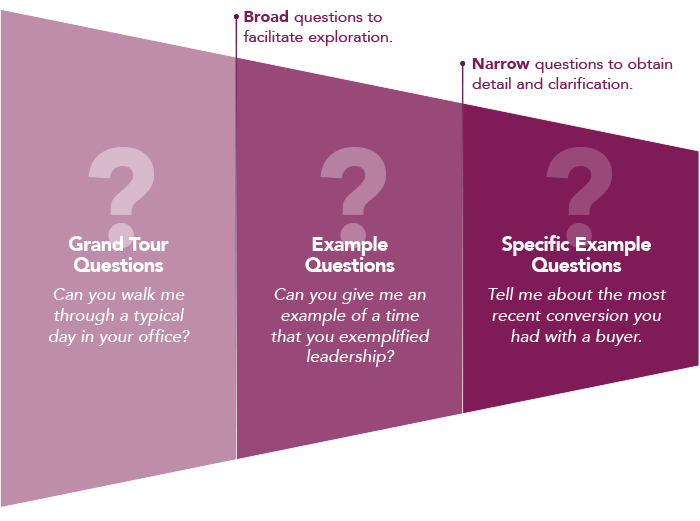 Customer Interviews
We believe in bringing the voice of the customer into CX design, which begins first and foremost with speaking to your customers. Many tend to overestimate how many people share their choices, values, and judgements—perceiving alternate responses as rare. In reality, you are not your customer. And neither are we.
Customer interviews come in different forms and serve different research goals, depending on your business and the current stage of the design process. To begin, we'll strategically start with broad questions that facilitate exploration of the customer's experience and end with narrow questions that obtain detail and clarification. Considering each interview segment, structured pre- and post- experience surveys may be leveraged to reveal valuable insights as well. The collected customer data guides interview themes through the process of synthesizing, sorting, and separating key quotes and concepts—working to define and improve your customer experience, providing insight into CX uses cases.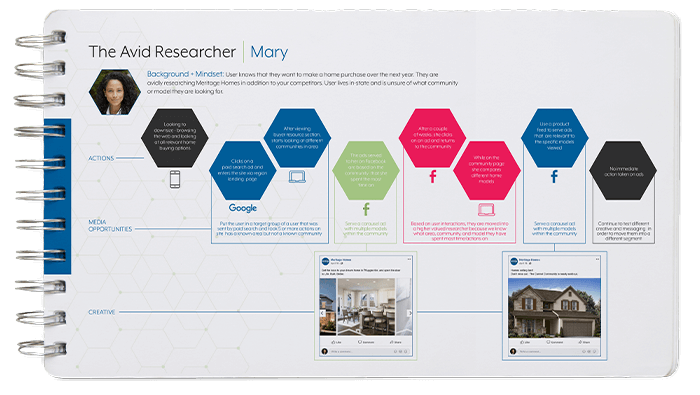 Journey Mapping & Service Blueprinting
A poor experience can demolish even the best business strategy, which is why good CX balances company needs with user expectations. Our first step in improving your customer experience is to document and define it. Customer journey maps and service blueprints offer a unique perspective into the complex and dynamic experiences of your customers. Leveraging actions, mindsets, and emotions, service blueprints and journey maps are essential artifacts, necessary in optimizing your business' overall customer experience and in providing insight to improve that experience via marketing technology and touchpoint design.
Touchpoint Design
Creating a holistic brand experience starts with focusing in on meaningful, micro-interactions. Assessing how customers think and feel moment-by-moment when interacting with a brand requires a clear understanding of customer journeys and how their journeys have shaped their brand perceptions.
Touchpoints are meaningful only when developed with a strong strategic approach, as not all touchpoints are the same, happen all at once or hold equal value. When crafting a touchpoint strategy, we explore the needs of customers and brand positioning, as these are important considerations toward building a consistently strong brand experience. Once completed, it then becomes possible to accurately identify what interactions are core, which are relevant to shaping brand perception, and which need to be eliminated or altered.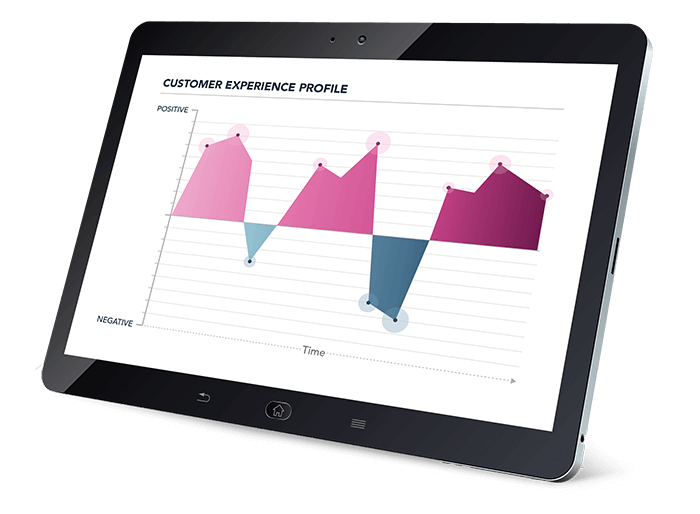 Experience Design
Touchpoints represent an important architectural concept in designing best-in-class experiences that span channels, technology, environments and time. Together with key stakeholders and a well-defined touchpoint strategy, we can orchestrate improved touchpoints and make the shift from the existing brand experience to its new, holistic, interconnected system of experiences. The creation of a formal plan and smooth transition to providing a new, enhanced experience can then be accomplished across organizational functions.
Explore Other


Brand Strategy

Services