Summary
An ongoing SEO and content strategy for Arizona's leading chain of dermatology clinics resulted in more than doubling organic traffic.
Arizona Dermatology is Arizona's leading chain of dermatology clinics with locations throughout Northern Arizona.
The client first approached us to conduct a rebrand and then engaged our team to develop and implement a long-term content strategy with two goals. First, to position the Arizona Dermatology as a thought leader, and second, to dramatically improve rankings and organic traffic.
Our SEO and content team developed a comprehensive strategy that included both text and video content for the client. Keyword research was conducted on a regular basis. Site analytics were monitored and analyzed to determine which keywords were yielding the highest impact not only on traffic but on conversions; and one of our trained, in-house writers developed all content at such a high-quality level that the client rarely had to provide edits.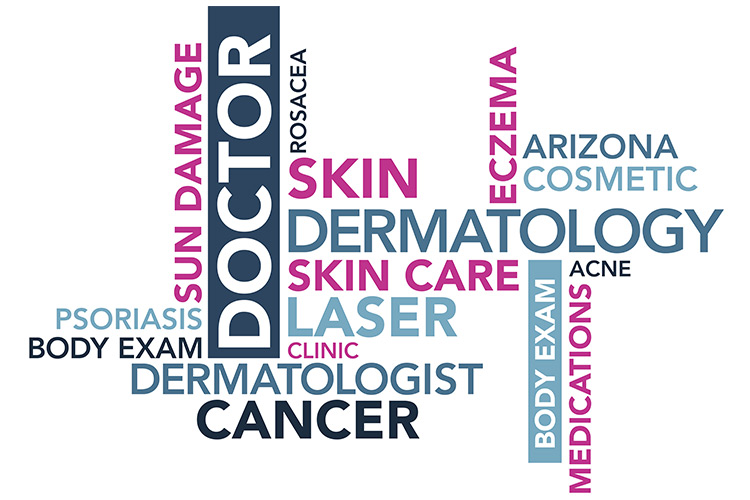 Organic traffic improved 4.09% in the first year of our efforts as the content build was ramping up. However, in the first full year of results, organic traffic improved by 56.40%.
Interestingly, blog traffic increased 15% during the first full year of results, meaning that the majority of the 56.40% increase was to pages other than the blog pages. This was a win because, while we wanted to elevate the client's position as a thought leader, our primary goal was to generate organic traffic that would convert to new clients, meaning that we wanted to see traffic increase to other pages on the site as much or more as it increased to the blog pages—which indeed is what we saw.
As of the time this case study was put together, the top performing blogs rank highly for a number of keywords, reflecting an overall trend of an improvement in keyword rankings across the board. The top 8 keywords improved an average of 41 positions. This brought many pages containing these keywords to the first page of Google search results. A few examples include: