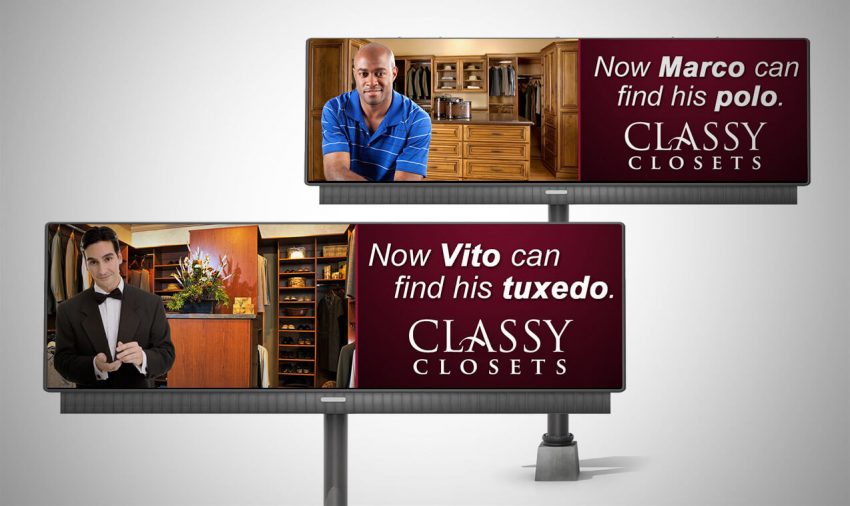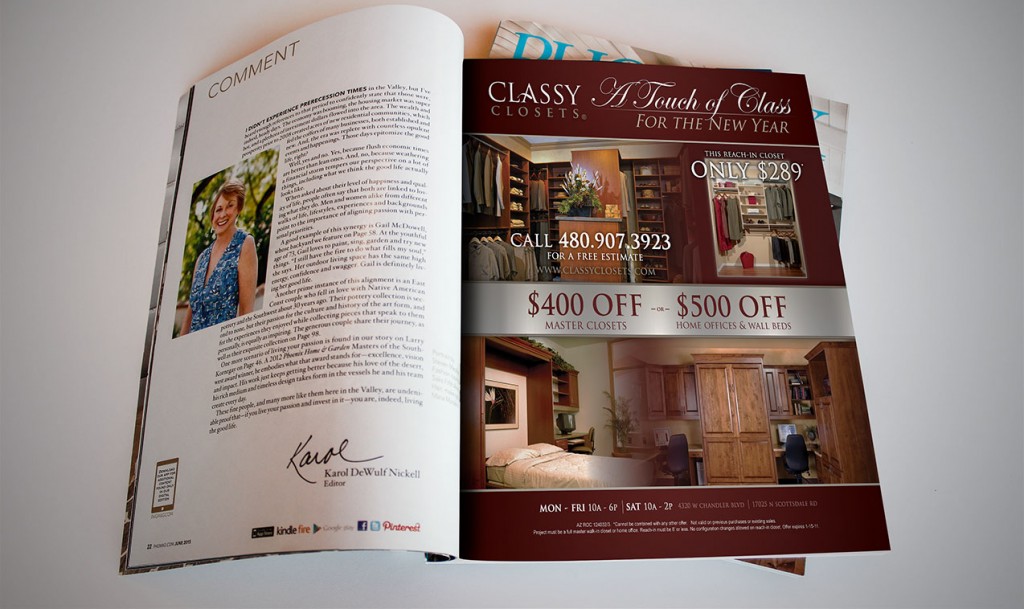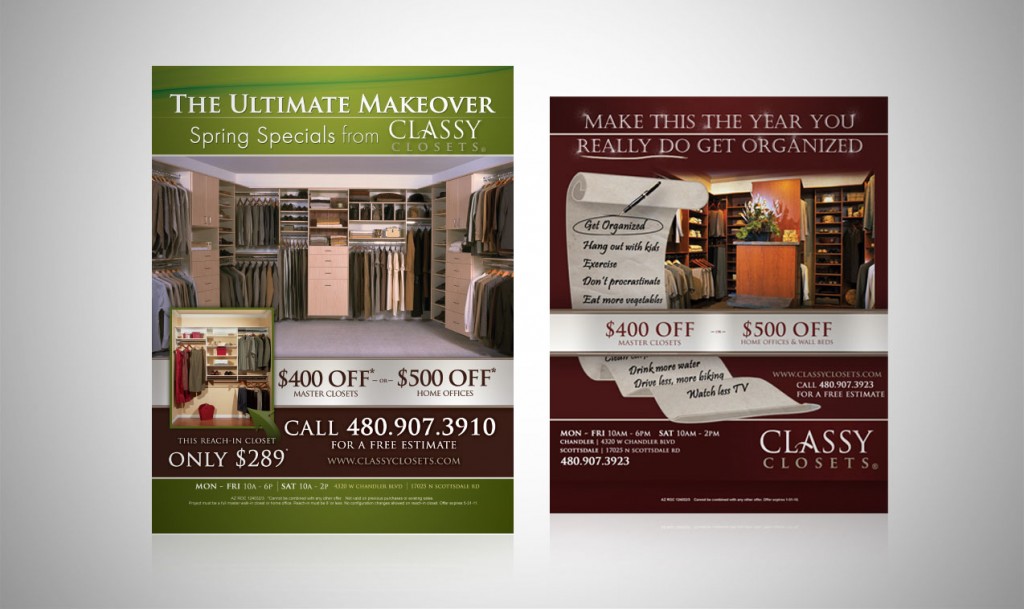 What We Provided
Creative
Media
Email Marketing
Web Development
Online Marketing
Advertising
Social Media
Strategy
SEO
Classy Closets
---
The Client
Classy Closets is the country's leading closet franchise company, with locations throughout the US, and specializing in the design, manufacture and sale of solutions ranging from closet systems to garage interiors.
The Challenge
How can Classy Closets differentiate itself in a seemingly commoditized market,increase leads and decrease cost per lead?
The Results
Zion & Zion revamped Classy Closets'™ marketing and advertising strategy and implementation to focus on the consumer rather than on the offer. Zion & Zion also designed and implemented a new website; sophisticated lead tracking; and print, outdoor, and online marketing. As a result, year-over-year web traffic increased by 35.3%, bounce rate decreased by 19% and monthly revenue improved by between 51.3% and 115.2%, depending upon the month.