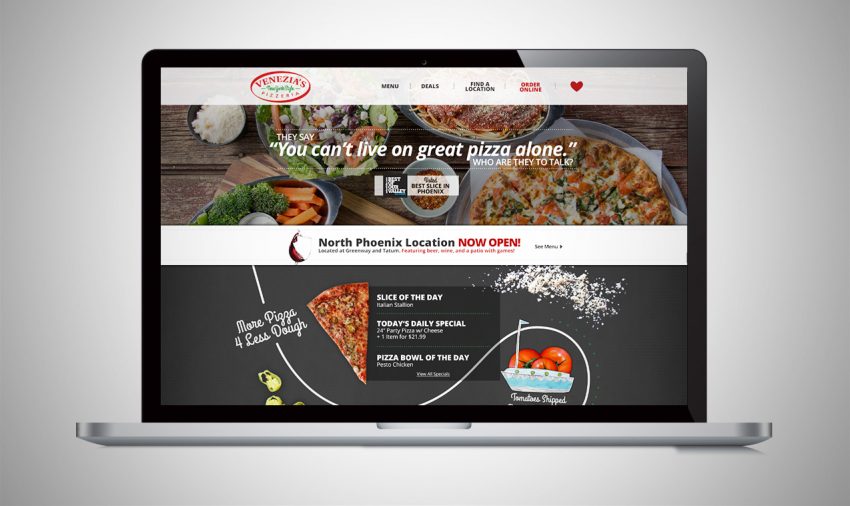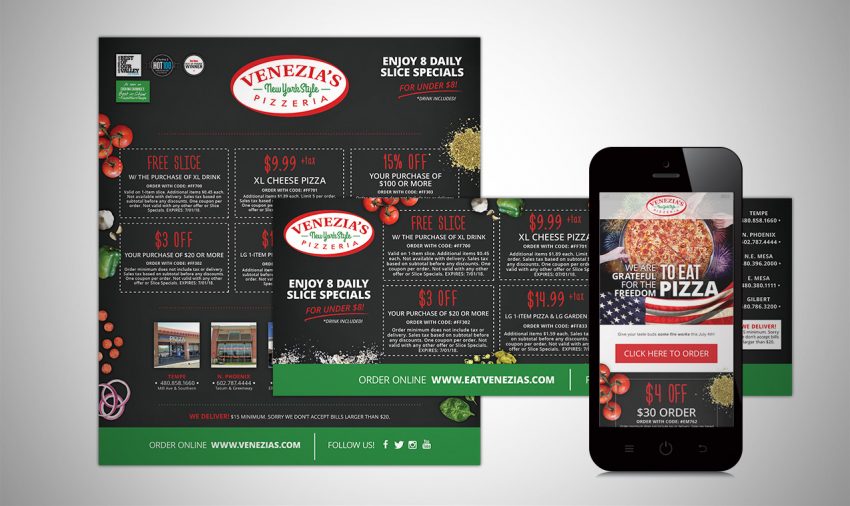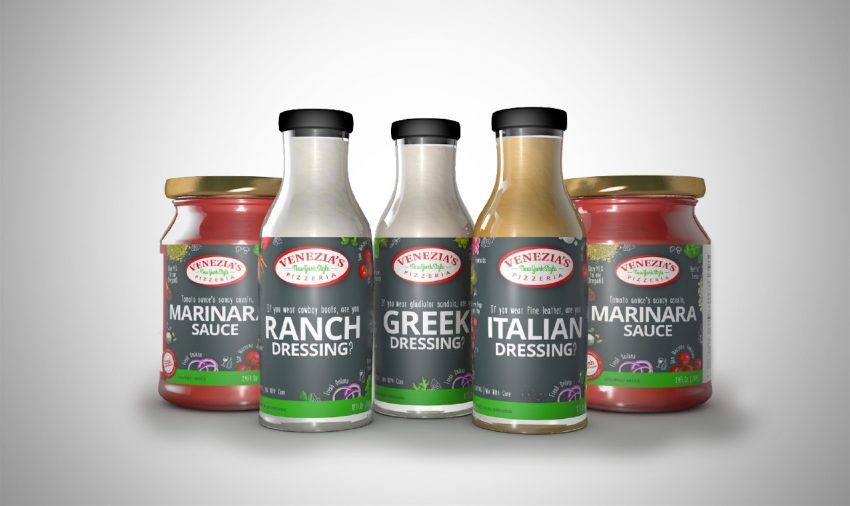 What We Provided
Branding
Creative
Email Marketing
Web Development
Public Relations
Advertising
Social Media
Strategy
Video Production
Venezia's Pizza
---
The Client
Venezia's is a New York style pizzeria with online ordering and four locations throughout Phoenix's East Valley.
The Challenge
How can Venezia's maximally leverage digital marketing to continue to grow?
The Result
Zion & Zion's strategy centered on increasing consistency and deepening engagement across a variety of relevant online platforms. To that end, Zion & Zion developed a new Venezia's website, launched ongoing email campaigns, and took over Venezia's social media. Venezia's has since realized: a 44x ROI on email marketing, the collection of over 30,000 emails, a 7x growth of Facebook Likes, and three year revenue growth of 45.7%.