The Conference
PR News hosted a Visual Storytelling Boot Camp and Big 4 Social Media Summit in San Francisco, CA August 9th and 10th 2016. The core focus of the conference was to learn about the latest features and opportunities offered by Facebook, Instagram, Twitter and Snapchat (the Big 4).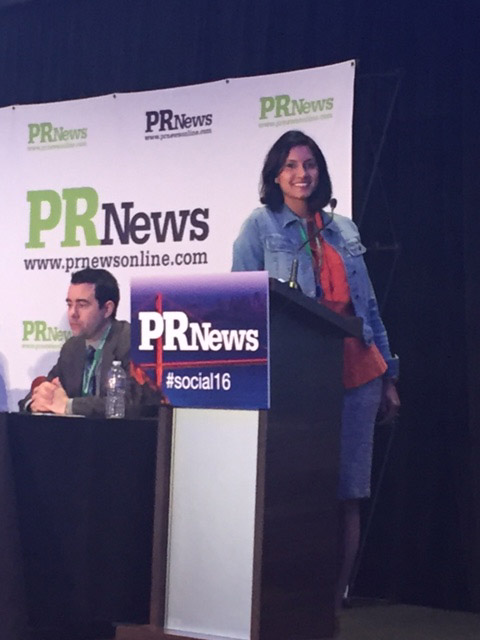 The Benefits
Attending both the boot camp and summit allows one to get a more holistic view on social media – not just what to do on the big 4 social media channels but HOW to communicate on them.
The Main Takeaways
Social Listening Should Be Your #1 Priority
Before you jump straight into tactics and technology (i.e. which social channel(s) to focus on), you need to stop and really listen. What is your audience saying? What are they reacting to? What do they want to hear from you?
Know Your Audience
Assuming and knowing are two very different things. Social listening is a great way to determine who your true brand advocate is so that you can tailor content that will result in the greatest engagement.
Quality Trumps Quantity
You don't (and probably shouldn't) post content every day. And if you're not paying to promote, the likelihood of someone seeing it is very slim. My favorite quote from the conference was "In today's market, even a $10 budget can yield more than organic content that took 10 hours to create." (Melissa Wisehart, Director of Social/Digital Strategy at Moore Communications Group)
Facebook is Still King
Facebook's daily users still vastly surpass those of Instagram, Snapchat and Twitter. (1.13 billion vs 300 million on Instagram, 150 million on Snapchat and 140 million on Twitter). Sources: https://www.entrepreneur.com/article/280833 and https://www.bloomberg.com/news/articles/2016-06-02/snapchat-passes-twitter-in-daily-usage
More than 89% of users access Facebook on their mobile device, and they check Facebook an average of 14 times per day. Sources: http://thenextweb.com/facebook/2016/01/27/90-of-facebooks-daily-and-monthly-active-users-access-it-via-mobile/ and http://mashable.com/2013/03/27/facebook-usage-survey/#55uPBapRPkqa
Other Interesting Tidbits
Snapchat Geofilters Can Be Affordable
While sponsored geofilters can be in the hundreds of thousands range, there are affordable alternatives. Community area geofilters are free (if you don't include a company logo) and some geofences can be as low as $100.
Instagram vs Snapchat
Instagram just recently (August 2, 2016) launched Instagram Stories to combat Snapchat's growing social presence. Snapchat will need to evolve if it wants to stay competitive with the Facebook and Instagrams of the world.
In the End
Even though, the social media team here at Zion & Zion already stays on top of the latest social media features and trends, the conference still provided additional insight and food for thought. But never forget that while it's always fun to try new and exciting things, you need to make sure you have a strategic reason for why you try what you try.