If you're interested in joining the Zion & Zion team, you've come to the right place. We're looking for exceptional individuals that have a passion for what they do and know how to have fun doing it. If this sounds like you, explore our open positions or learn more about life as a Zion & Zion team member.
Do we have
a future
together?
Unapologetically
shaking up the status quo since 2002
Zion & Zion was founded by Aric and DuGue Zion in 2002, starting as just a small husband and wife team. Since then, our agency has grown into an organization that is highly collaborative and truly integrated, with a strong emphasis on strategy and creativity. From award-winning campaigns to ranking as one of the top agencies in Arizona, get to know what sets us apart from the rest.
The
Unexpected
is
expected
here
We're T-Shaped
Our agency is staffed with T-shaped people. People who are not only experts in their own function, but have cross-functional awareness and understanding. This helps us pull from everyone's unique experience to deliver unparalleled results to our clients.
We own it
We take extreme ownership of everything we do—no excuses. We value accountability and strong leadership from every member of the team.
Our world is flat
Our flat structure means you won't find managers, hierarchy, or silos within our team. Instead, we live by open collaboration and communication across departments.
We never stop learning
At Zion & Zion, we're never done growing. Every year, each single team member is highly encouraged to attend at least two national conferences or workshops in their field or a related field to hone their skills and learn new ones.
Live your
best
life
Comprehensive Health Plans
Paid Volunteer Time
Fully Remote Options
Parental and Family Leave
Learning & Development
Healthy Snacks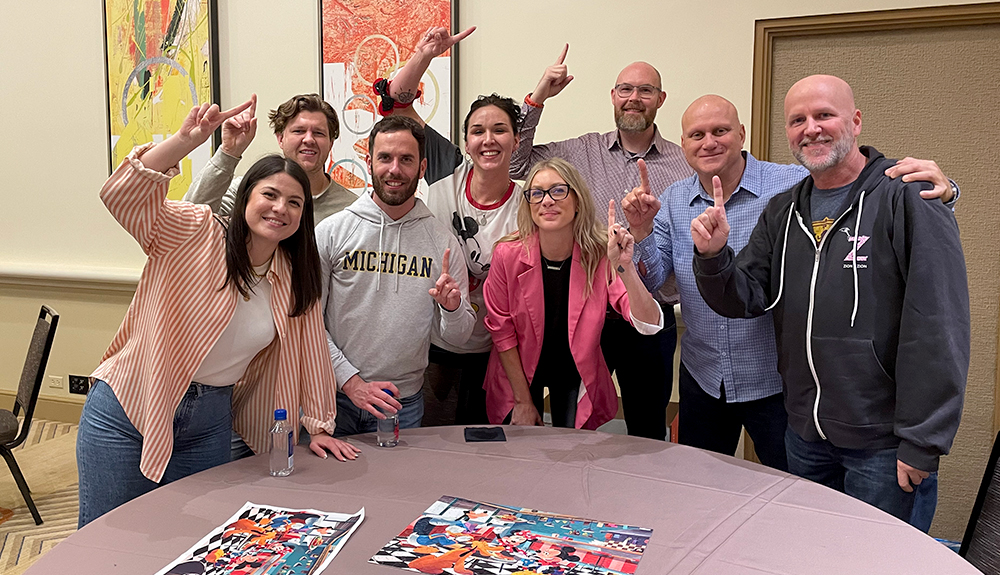 You'll love the
people
.
You'll love the
culture
.