The Basis Foundations trainings were held online utilizing the Zoom platform, taking place twice a week for three consecutive weeks. Each session was two hours long where each hour was dedicated to a particular topic. Below are the topic outlines for the Basis Foundations and Foundations 2.0 trainings. Throughout these trainings we had breakout groups as well as engaging pop quizzes to ensure we were discussing and digesting the information that the Basis team was presenting.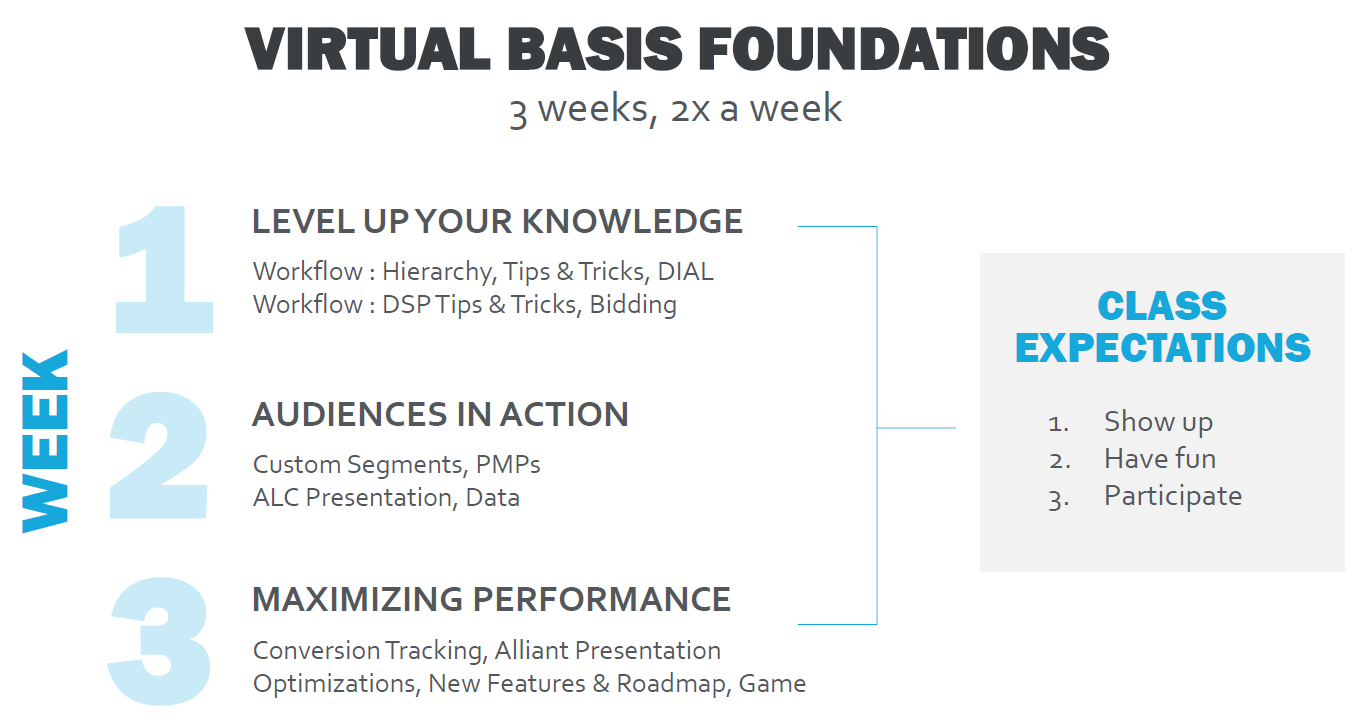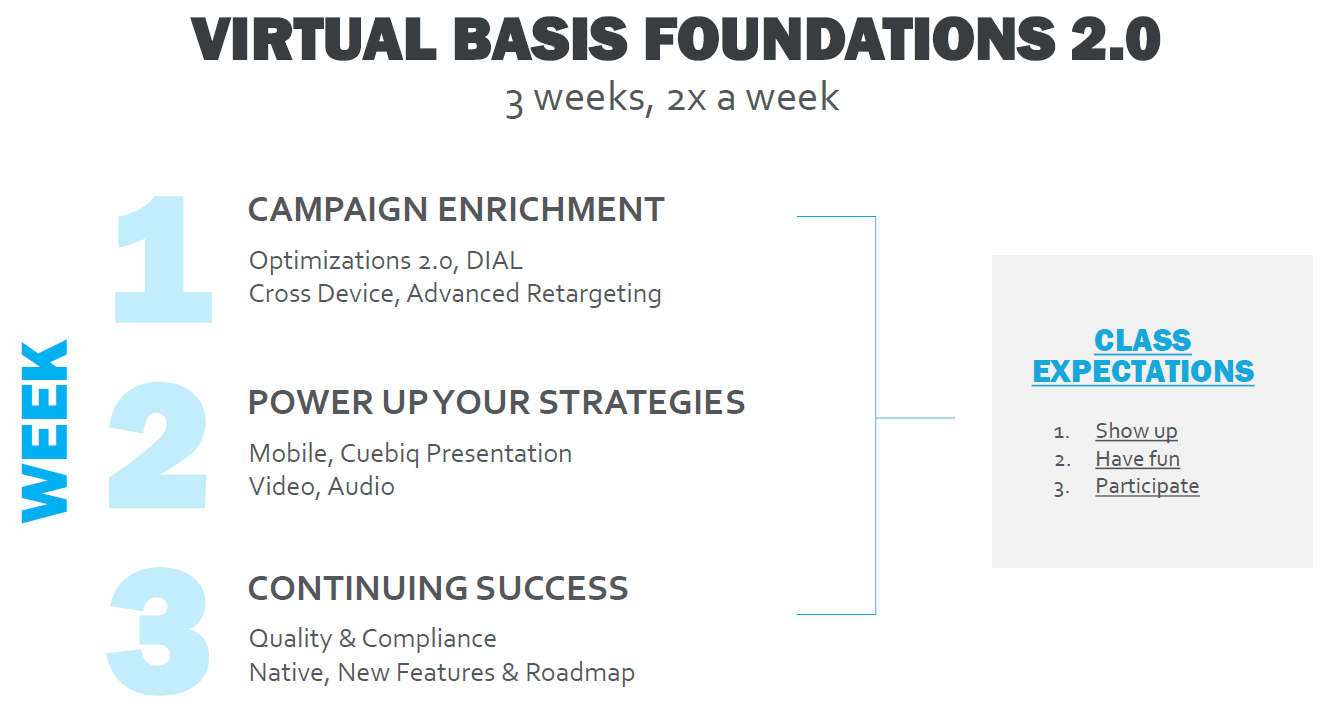 Basis Foundations Insights
The platform walk-throughs in the first Foundations training focused on where to find specific settings and targeting selections, which was very helpful. This may seem simple, but a few of these options can be difficult to find. Reviewing where they were, as well as what the Basis best practices are for set up and targeting, was extremely valuable.
The DIAL (Digital Innovations Awesome List) presentation, which was reviewed on the first day, addressed major topics happening the industry such as the removal of third-party cookies as well as how COVID-19 is impacting media throughout the nation which was valuable and timely.
The Foundations 2.0 training was a deeper dive into the strategy for building targeting as well as how to set up your campaigns in the Basis platform. This training was focused on strategic thinking and why there is not a one size fits all for all campaign builds. Many of the Zoom breakouts focused on discussing experience with running certain types of campaigns with our peers as well as brainstorming on how we would set up the example campaigns to be efficient and effective.
7 Noteworthy Takeaways
Although a lot of information was covered over the six-week duration of the Basis trainings, here are seven of the most noteworthy takeaways. Each one of these takeaways can be used to help improve your overall media performance.
1. Coronavirus Impact on Media Consumption Trends and Stats
The charts below review how COVID-19 has changed the way viewers consume media. A few of the significant changes from this pandemic included 250k+ Netflix subscribers in one weekend, 61.5% of sports super fans subscribed to at least one streaming service, and was a 22% increase in overall web traffic week over week. These changes in consumer behavior has also shifted the way marketers buy ads through digital advertising efforts. A few of these changes include more Connected TV inventory availability, more traffic to trusted sites, and more social media usage to replace in person interactions.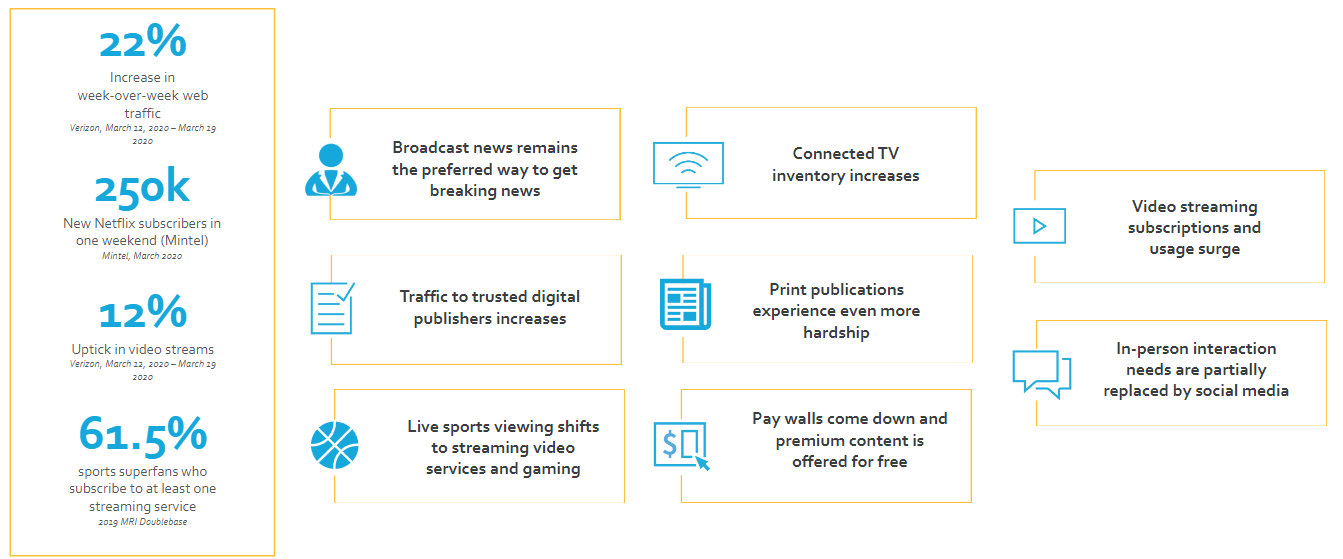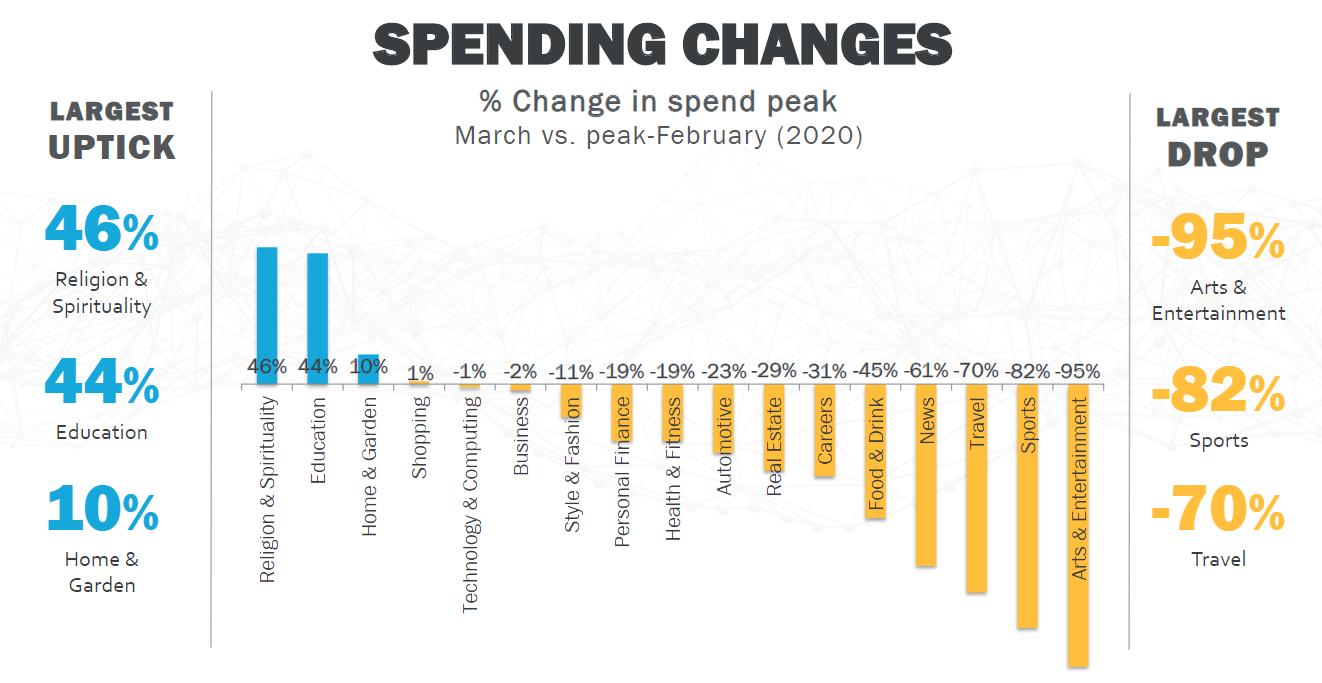 2. The Second Price Auction Model
The Second Price Auction model is a bidding model that I was not familiar with prior to these trainings and found to be interesting since they award the inventory to the second highest bidding advertiser over the advertiser with the highest bid. This bidding model is extremely helpful for advertisers to use when they may not have budgets to bid as high as the top competitor but still want overall visibility. Many advertising platforms do not offer this type of bidding model, so it was exciting to hear that it is an option when running ads through the Basis platform.
3. PMP Marketplace
The PMP Marketplace offers exclusive inventory that is available for ad placements. If you're looking for specific inventory such as special ad types (custom ads or gifs) or homepage take overs, you will have to purchase ads through that publisher directly. This means that marketers don't have access to ALL inventory through a DSP like Basis, and will have to still manage direct buys in certain instances.
Also, knowing that specific PMP buys may have to be done outside of the Basis platform allows your team to be more strategic and consider all the options when in the planning phase. Many PMP relationships through Basis only offer specific ad types or inventory placements, so if you want to buy ads that feature new creative types or specific placements throughout the publisher's site, you will need to seek them out and buy direct.
4. New Basis Dashboard
This new dashboard allows advertisers to view how their campaigns are pacing and performing at a quick glance. This will allow advertisers to act quicker and streamline the way they monitor overall campaign performance. This view also allows you to monitor comments, proposals, and insertion orders all in the same view.
The one stop shop dashboard that was launched at the end of May will be super beneficial for the media planner/buyers as it allows you to review, at a glance, the performance of campaigns and dive into the areas identified as needing the most attention. Before this dashboard feature, marketers would have to pull multiple reports to get the same information in order to take action.
5. The Future of Cross Device Targeting
Currently, the average home has 8.5 connected devices, but that number is expected to rise to up to 13 connected devices per household by the year 2021. (Cross Device Targeting presentation by Soleil Schiller) This is great for advertisers who take advantage of cross device targeting.
What is Cross Device Targeting? The practice of identifying and delivering ads to a specific audience, across all their devices. This enables consistent messaging across desktop, laptop, mobile, tablet, and CTV.
6. Device ID or Cookie?
Device IDs are the new cookies to reach users through mobile focused targeting. Since cookies expire and are unreliable, it is more effective to use a device ID to track users (if possible) since they never expire and are more reliable for tracking purposes.
7. The Future of TV and Video Ads
By the year 2022, TV and video ads will make up two-thirds of all digital advertising spending. (Video Deep Dive presentation by Kelly Poydence) Over the past few years, there has been a surge in video ads due to the change in how people interact with video content online. Video is known to catch the user's attention more effectively. Today's advertisers should to begin thinking of how to take advantage of this growth in digital video consumption.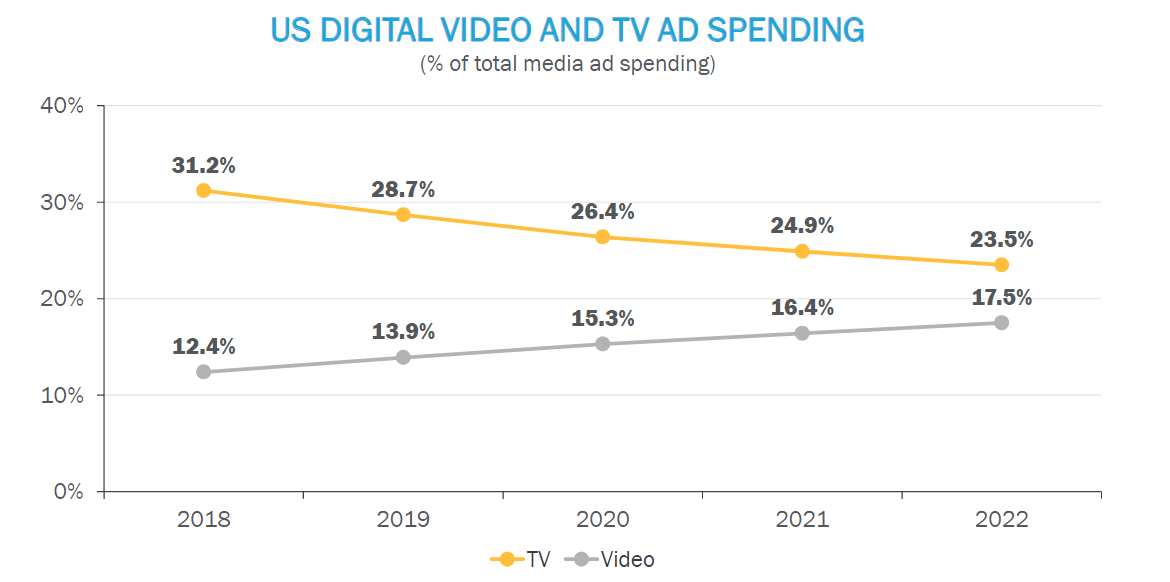 Moving Forward with Basis
These learnings will allow advertisers to be more efficient with media dollars by knowing the shift in trends and pairing them with the best practices when setting up campaigns in the Basis platform. Learning the differences between each of the bidding models allows you to apply them to campaigns so their goals are met faster using a more strategic and effective campaign set up.