Tealium hosted this year's Digital Velocity conference virtually for their user base to tune in from all over the globe. This four-hour event consisted of numerous highly informative sessions around solutions to maximize your Tealium usage as well as breakthrough marketing tactics designed to improve customer experience and retention.
I had the opportunity to listen in on a variety of sessions but the one session I felt compelled to share my insights and takeaways from was the session "Creating & Optimizing Your Multi-Channel Customer Engagement Strategy." As an automation strategist, I'm faced with the daily challenge of looking at each phase of the sales cycle and ultimately creating strategies that move a lead from acquisition to a customer, all while providing a real time personalized customer experience across a variety of platforms. To some, this may be easily achievable on paper. However, the unforeseen nuances of technology often lead to band-aids in your overall strategy. This session presented by Wout Laban, Head of Customer Success at LeanPlum, details how he led the way by creating strategies that kept users engaged using the power of Tealium.
Understanding Your Users
The first main point Wout makes is making sure you understand your users. Knowing where they are at in their journey, what knowledge they already have about your company, and the types of technologies they have adopted are all items that should be tracked and stored to create a user's digital profile. When mapping a marketer's pyramid of needs, before you can engage and target your user base it is important to collect and map data to its appropriate channels.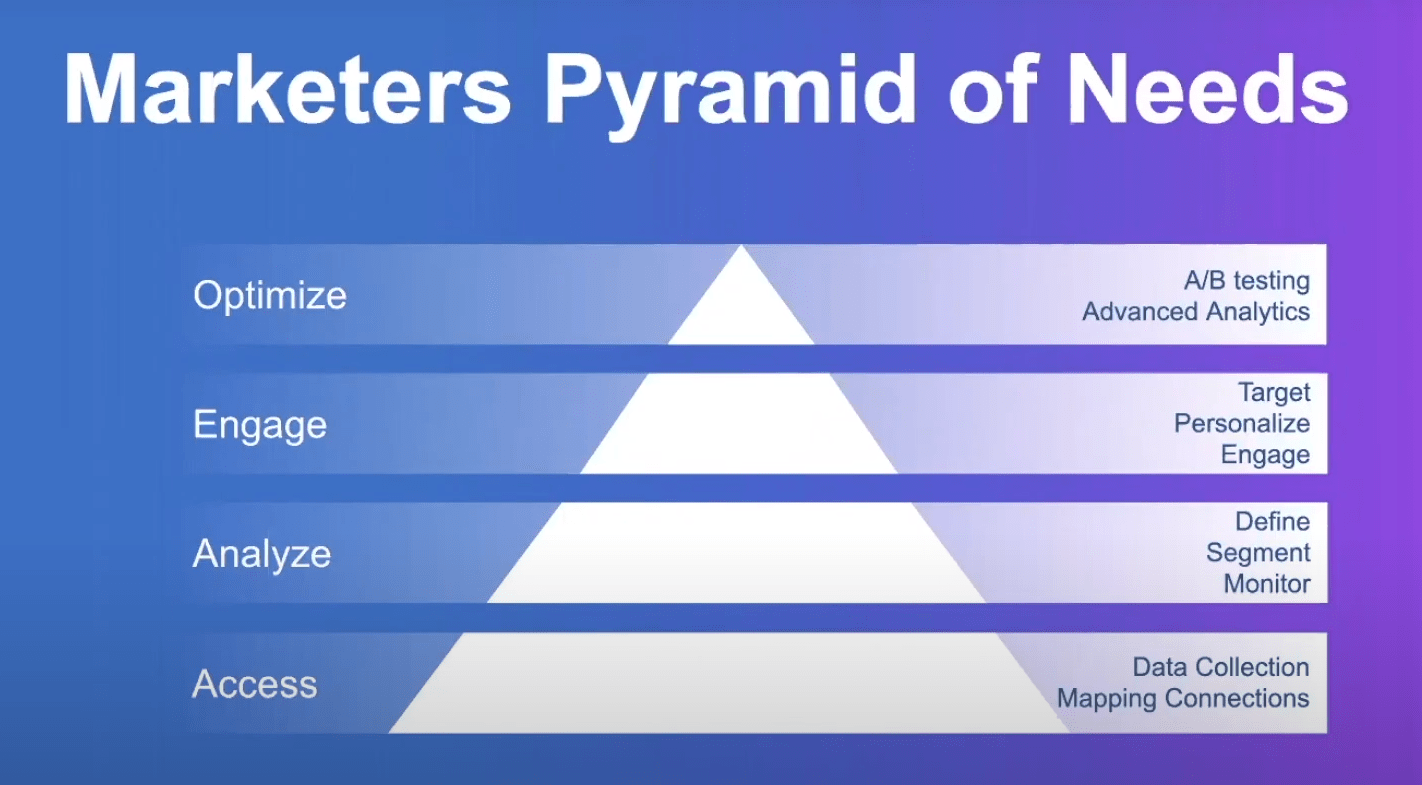 Creating User Definitions
The second main point is to create clearly defined user definitions that can help align internally what each status within the funnel truly means. Wout suggests creating quantitative measures for each definition that can be easily queried within the database and placed in milestone journeys. This then allows you to slice each funnel step even more into actionable audiences that can be tested and optimized to improve lead conversion.
For strategists using multi-channel communication approach, it's important to have a good deal of campaign management in knowing when and how your users receive these messages. This helps with over communication as well as finding missed opportunities when a conversation could be had along the way, helping to create a seamless experience.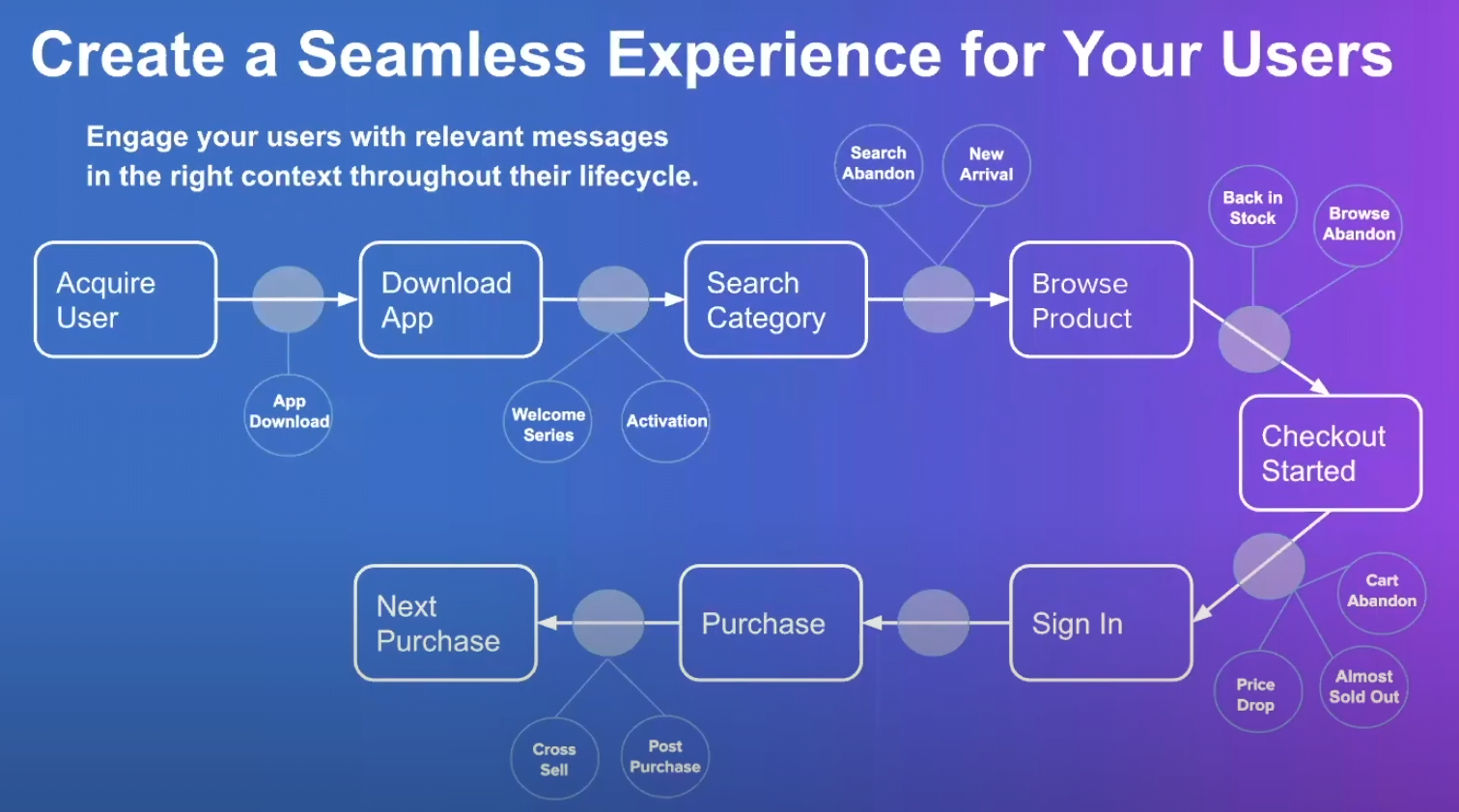 Defining Optimization vs. Experimentation
The differences between optimization and experimentation is another important topic Wout touches on. Experimenting is when you are looking to try completely new ideas to see what moves the needle. Optimizing is when you are looking to make small changes to improve what you know already works.
When reporting on tests, if you see negative results then this could be looked at as a good thing. It could tell you that your users care about what was removed and that it should be put back in for future campaigns. To organize, Wout explains his five-step process to testing which include:
Define the problem
Design solutions
Set success criteria
Run test
Document learnings
Insights and Takeaways
Wout displays a clear process-driven approach to an organized and thought out way of creating a multi-channel engagement strategy. A key point he stresses in his presentation that I will take from this is to establish clear internal definitions for your users.
At Zion & Zion, we talk a lot about sales and marketing alignment in our client conversations and I think this is one of the major factors why companies struggle to find synergy between the two departments. In many cases these definitions aren't always agreed upon or have been clearly defined, oftentimes leading to confusion and miscommunication in the development process. Another valid key point Wout discusses is his process-driven approach on how to setup and keep track of your tests and experiments. It is extremely important to not only plan and discuss internally what experiments should be made and why, but also to create a consistent documented template that details the learnings of your tests so they can be referred to and used in the future for possible stakeholder meetings.