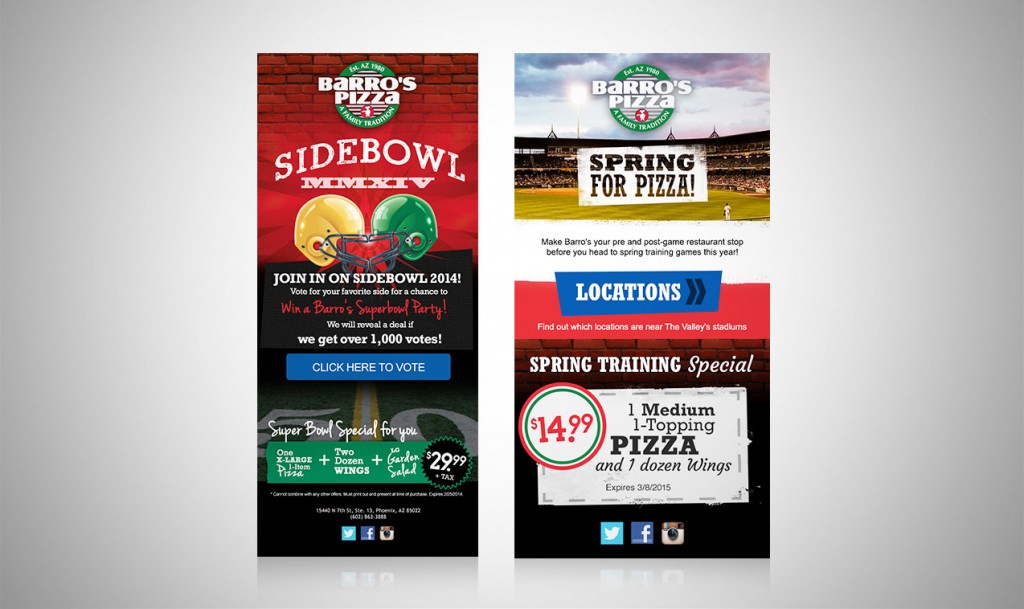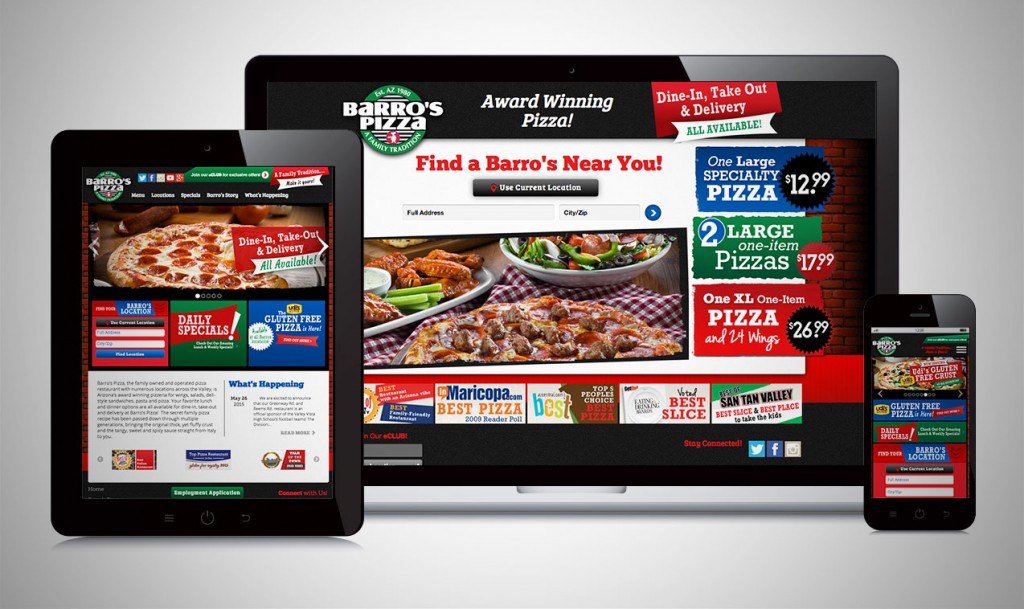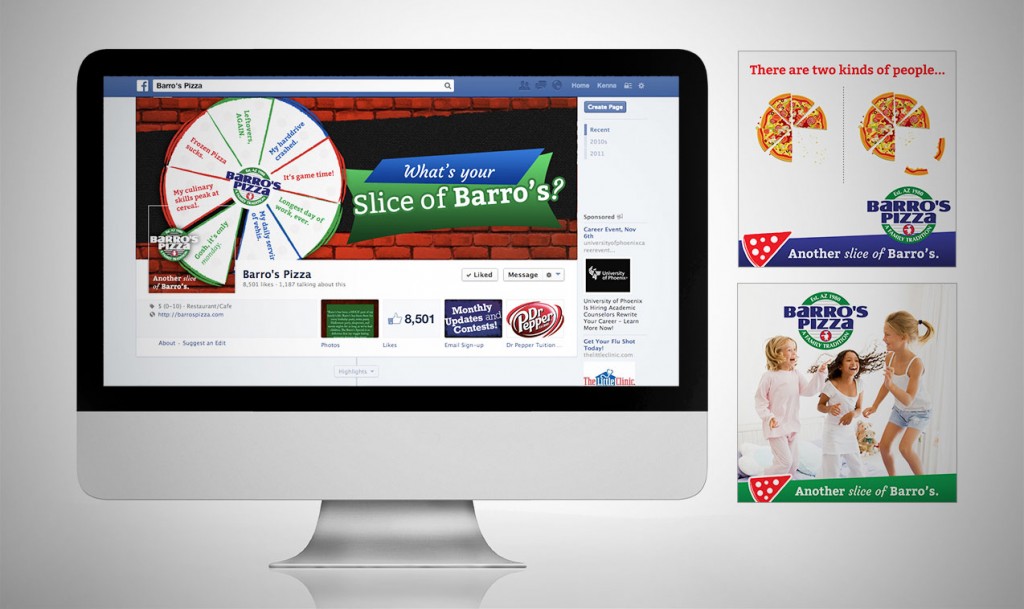 What We Provided
Branding
Creative
Media
Email Marketing
Web Development
Online Marketing
Public Relations
Advertising
Social Media
Strategy
Content Strategy
SEO
Barro's Pizza
---
The Client
Barro's is Arizona's largest combined dine-in/takeout/delivery pizza restaurant, with 38 locations.
The Challenge
How can Barro's continue to grow aggressively while maintaining a family feel?
The Result
Zion & Zion re-developed the Barro's brand to ensure that it incorporated elements of family tradition while simultaneously leveraging Barro's geographic scale. To support the new positioning, Zion & Zion introduced a high touch, high energy social media effort to Barro's, accompanied by a non-templated email campaign initiative and public relations/events strategy. Avoiding template-driven creative and utilizing a hands on approach to social media and public relations, administered by Zion & Zion team members, supports the personal nature of the Barro's family brand. Zion & Zion also administers other supporting Barro's marketing initiatives such as paid search and display banner campaigns, all driving traffic to the new, responsive Barro's website that we developed.