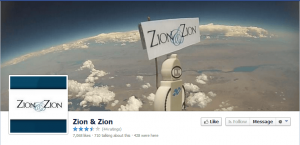 Connecting with your customers via social media is an excellent tool for building and creating relationships with your customers, but it can also be used to help grow your email list. It's an easy way to reach new fans and loyal brand advocates that are already following you on social media that may have no idea that you also offer more great information via email. Here are three simple things you can do to start building your email list through social media platforms.
Facebook tabs
There are a ton of useful Facebook apps out there that you can install on your page to allow your fans to sign up for your emails. My favorite app is ShortStack, which allows you to create a custom tab using your own graphics and field choices. They also have a wide selection of pre-made templates if you're not super design savvy. Once your tab has been created and installed, you'll want to let your fans know that it's there by creating social media updates that link to your newsletter sign up tab.
Contests
Our clients seem to have the best success collecting email addresses by running contests on social media. They're easy to promote across all social media platforms, so contests have a great chance of reaching a wide audience. Who doesn't want to simply enter their email address to win free stuff?! You'll want to include a sentence in your contest rules that let your fans know that by entering, they'll also be added to your email list, so make sure you're giving them a good reason to want to be on your list – whether it be the latest news, special sales and promotions, or other useful pieces of information that apply to your brand.
Twitter Bio
Including a link to your email sign up page in your Twitter bio serves as a consistent link that your customers can easily access and share with others. By linking to a page with a direct call to action, your customers are more likely to click through and convert than a general homepage link. Added bonus: including your email sign up link in your bio will allow it to show up in Twitter searches and search engines if someone is looking for your brand, unlike the website link that appears next to your location. Score!
If you follow through with these three tips, you're well on your way to building an email list full of excited customers who want to hear more from your brand.
Resources
http://iag.me/socialmedia/top-4-rated-social-media-management-tools-of-2015/