A Brand Comes Alive For Better Living
A Brand Comes Alive For Better Living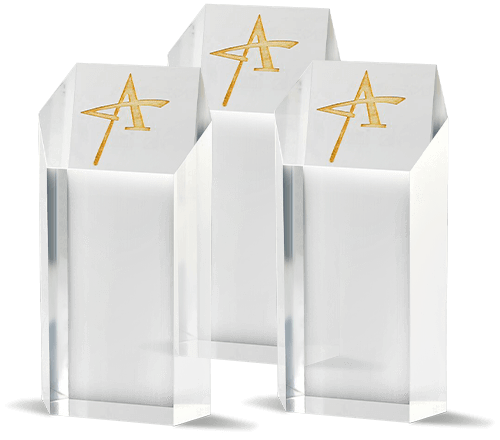 Meet the Client
Sun Health is a non-profit organization that has been helping Arizona residents for more than 50 years, live longer, healthier, more purposeful lives through targeted philanthropy, innovative life plan residential living, and evidence-driven wellness programs. Zion & Zion was challenged to define their brand, develop a strategy to communicate their value proposition and improve their digital marketing efforts.
Branding
|
Positioning
|
Website Design
|
UX Strategy
|
Content Development
|
Marketing Automation
|
Print Design
|
Digital Design
|
PR
|
Paid Search

Challenge
Despite Sun Health's longevity in the market, members of the community weren't clear on the services provided or the value they offer. The current branding and websites for the three different lines of business – Foundation, Communities, Wellness – were disjointed and the messaging wasn't resonating with their target market.
Insights
Based on research, we were able to conclude that their brand wasn't clearly defined and their marketing strategy wasn't cohesive.  They had 11 different websites, so the user experience was confusing and unclear. The lead generation program was lacking depth which limited their availability of quality leads. By more clearly defining the Sun Health brand and developing a comprehensive lead generation strategy, we were able to elevate brand perception and increase qualified leads.
Solutions
Zion & Zion developed a comprehensive brand strategy which more clearly defined who Sun Health is and what they stand for. The team focused on creating three distinct new websites that improved the user experience and further demonstrated their authentic commitment to the community and the people they serve. Additionally, the team developed a lead generation program for Sun Health Communities, three brick-and-mortar retirement communities located in the Southwest Valley. The new program kept the customer journey top of mind and nurtured prospective residents from the point of research through the decision to make a move to a community. The new website had a 514% increase in user preference while we saw a 271.9% increase in lead generation.
Zion & Zion continues to develop an annual marketing strategy for Sun Health's three life plan communities with a focus on generating new qualified leads. The marketing plans are supported by direct marketing through prospecting lists, marketing automation, digital and traditional advertising, public relations, landing page and collateral development.
Website Design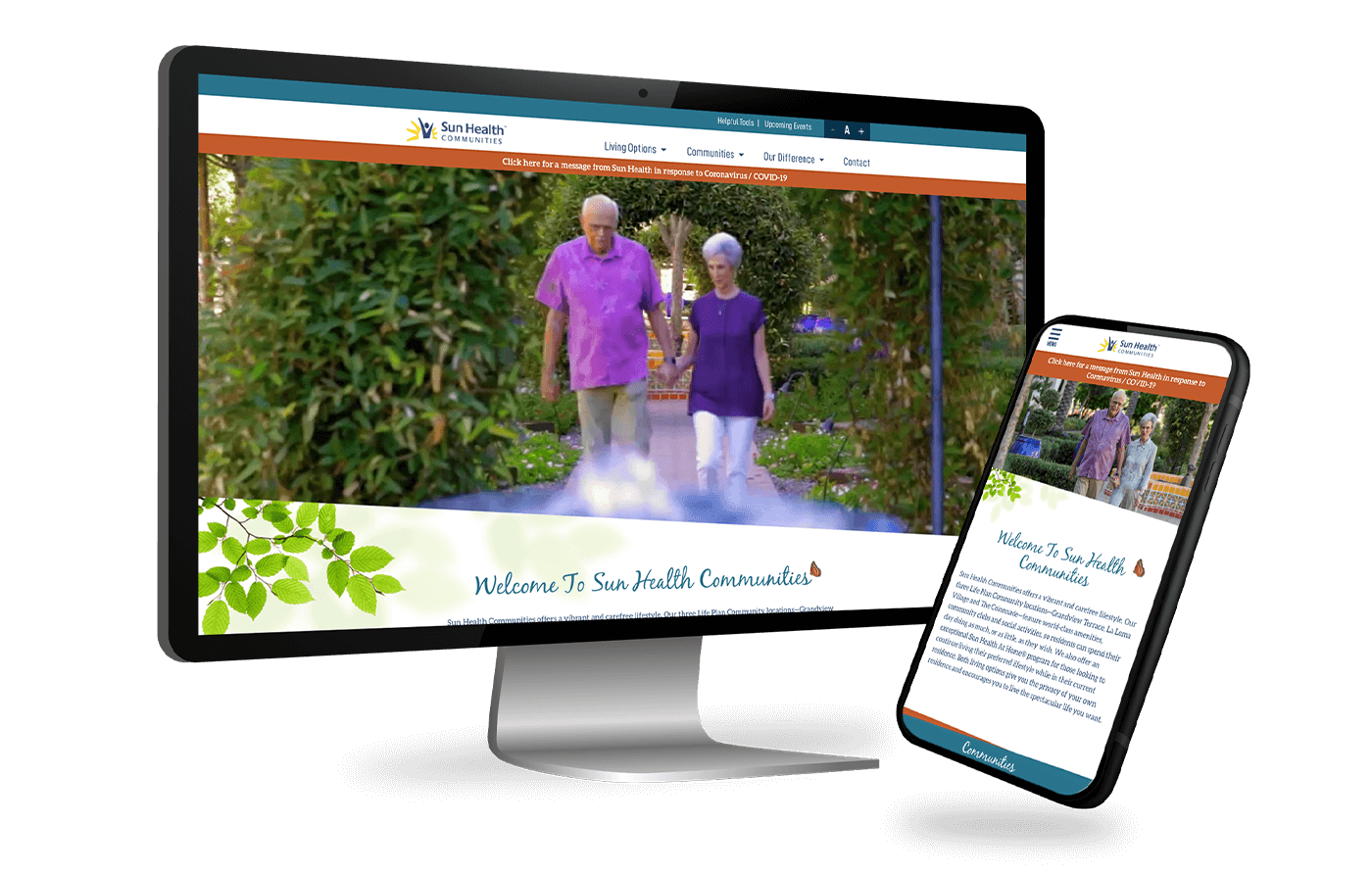 Collateral Design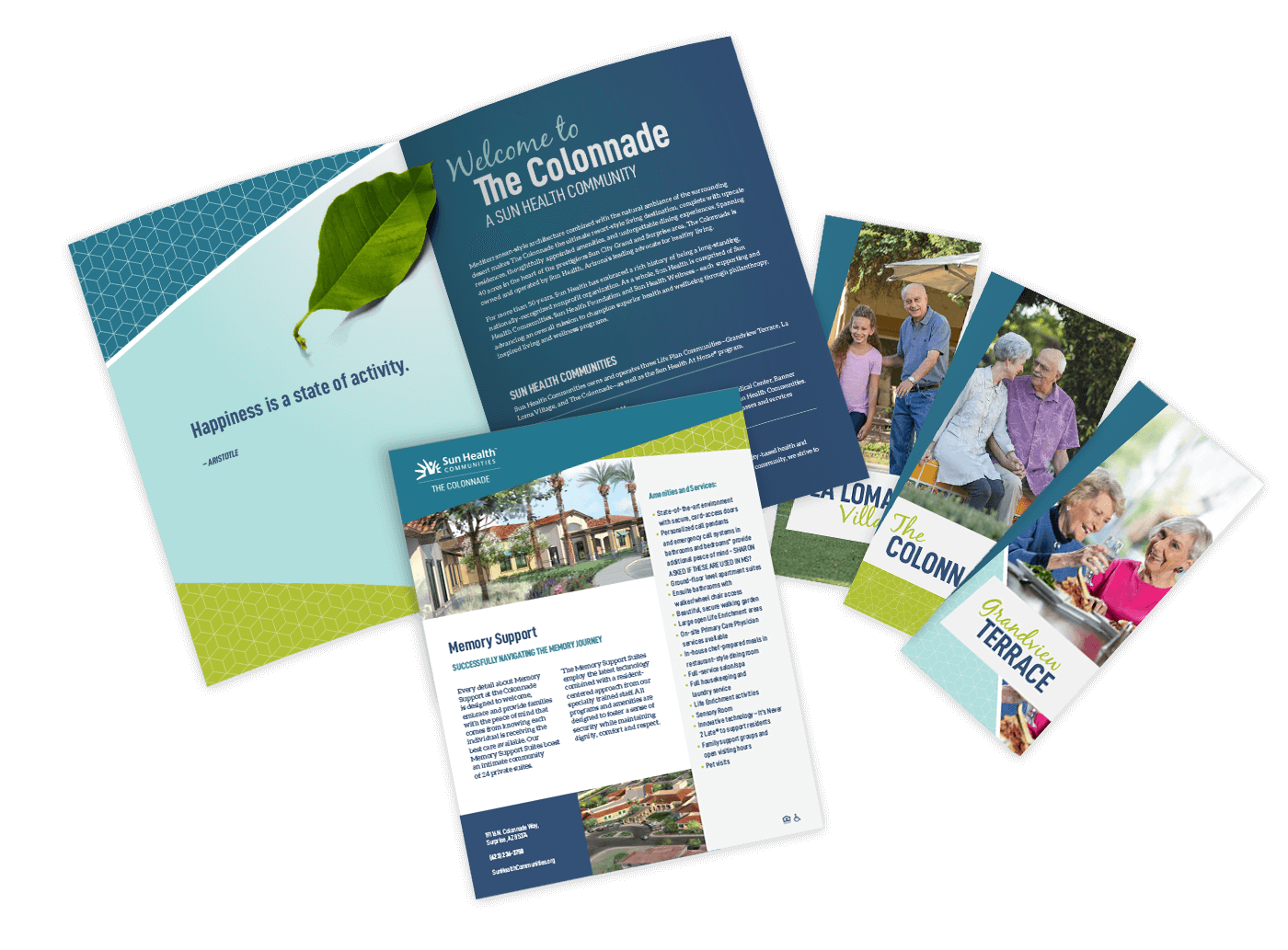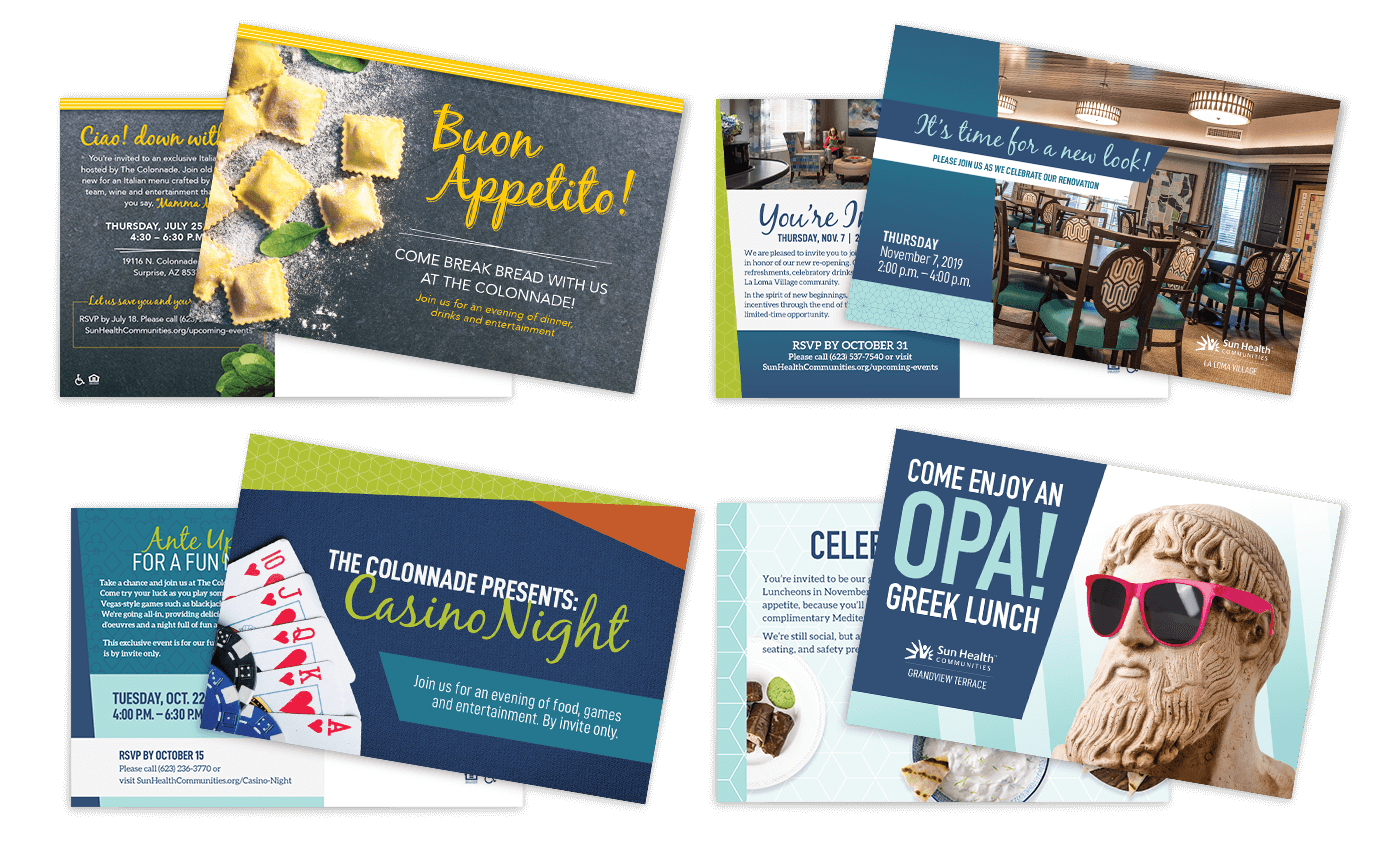 Email Marketing Automation
Display Ads