This past November, I attended the Adobe Max conference in Los Angeles, California. Every year Adobe hosts the Adobe Max conference where creatives can meet up to enhance their skills, learn from design superstars and explore the new multimedia and creativity products that Adobe has to offer.
Adobe Max was a three-day conference jam-packed with information and events. I also was able to attend a pre-conference all-day workshop that focused on shooting and editing social media videos completely on a mobile device. During the three days, I attended eleven different sessions, labs, and workshops.
Adobe also put on two different keynotes as well as "Max Bash" and "Sneaks" events. The first keynote was an exciting welcome to the conference where they previewed new tools and programs they are launching in 2020. The second keynote had industry-leading professionals discuss their careers, inspirations, and their own creative journeys. These speakers included: M. Night Shyamalan, David LaChapelle, Shantell Martin, Takashi Murakami, Billie Eilish, and Dave Grohl. At Max Bash, attendees were treated to food, drinks, and a live performance by Vampire Weekend. One of the most exciting events was Sneaks. Sneaks was hosted by John Mulaney, and it revealed all the future products the great minds at Adobe are currently working on.
I learned so much at all of the events that I went to, but my top three favorites include:
Pushing the Boundaries of Creativity with Andrew Kramer
How to build a Serious Career with Silly Work
Adobe Max Sneaks
1. Pushing the Boundaries of Creativity with Andrew Kramer
I have been following Andrew Kramer's work for a few years, so I was very excited to attend his session. Andrew Kramer is known as the "After Effects Guru," having created title sequences for the Star Trek film and Fox's hit show Fringe, along with participating in countless other forms of production as a visual-effects artist. He also hosts over 160 tutorials online for other artists to learn and grow their skills. Kramer also is behind Video Copilot, which is a website that creates plug-ins, 3D packs and sound packs.
During his session, he showed off some of his latest work, which included his directorial work for THX's new logo which can be seen below:
Kramer opened up his project files for us and went through all the different stages of creation. He showed us rough sketches, drawings, first versions, failed versions, and more. It was very insightful to get a peek into the process behind such a great piece of work.
Kramer also shared insights on how he felt starting out as a visual-effects artist, and how much trial and error still goes into his work. Hearing this from such a renowned artist was nice, because sometimes we as creatives can forget that the finished product is usually never a first version, and the artist behind the work didn't start out as talented as they are now. Their skills are all due to hard-work and practice (…plus the insane talent).
2. How to build a Serious Career with Silly Work
Lauren Hom is a hand-lettering artist who works with brands to help gain attraction to their work. Hom started her journey with a blog called Daily Dishonesty. One night, she shared some wine with her roommate where they discussed the small lies they tell themselves daily, like "I'll just have one glass of wine" or "my diet starts tomorrow." Hom woke up the next morning and sketched out some of the lies they discussed and started her blog.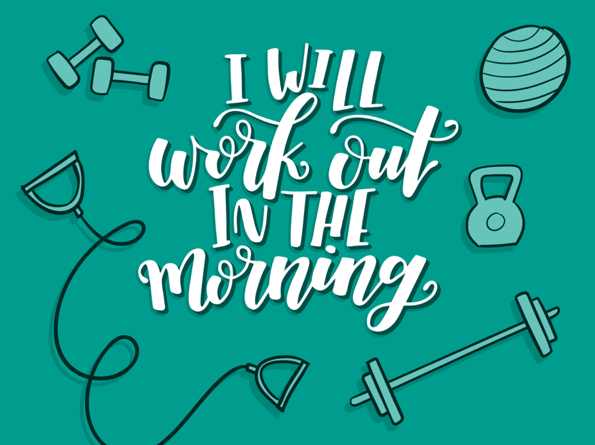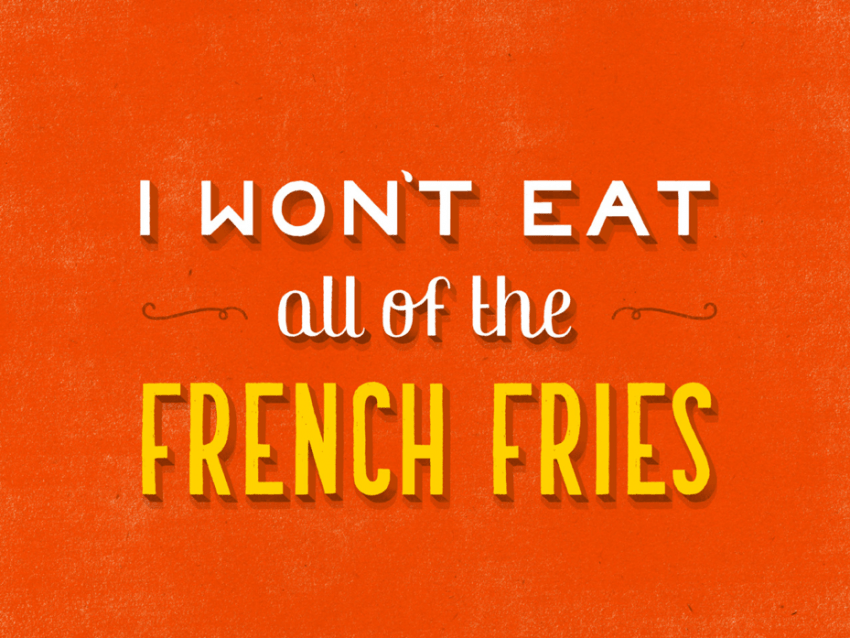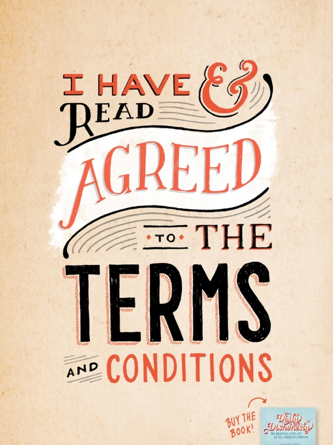 Soon, her blog took off and people were reaching out to her to start a book deal, help with their brands and more.
Hom shared some insights on her journey to how she became the artist she is now. She defines the reason to her success as staying true to herself. Lauren advised us to "take yourself seriously, but don't take your ideas too seriously." If you worry too much about an idea, then it will never grow from it. Taking leaps and going outside-of-the-box is an essential part of being a creative. When big brands, like Target and MailChimp, started reaching out to Hom, it was because her personal brand tied in with theirs.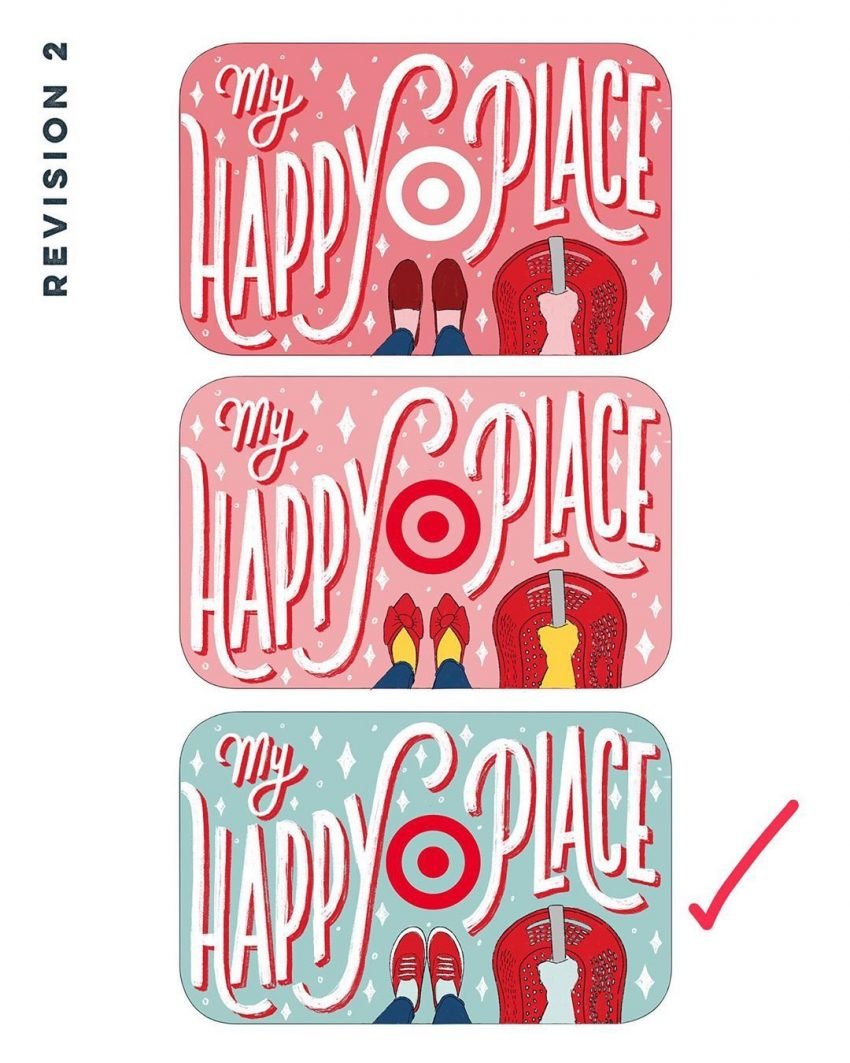 3. Sneaks
Co-hosted by one of my favorite comedians, John Mulaney, and Adobe's Paul Trani, Senior Creative Cloud Evangelist, Sneaks was surely not an event to miss. Unlike the keynotes, which are live-streamed, Sneaks are exclusive to only the Max attendees. Sneaks are sneak peeks into what is going on inside the Adobe Research team. Adobe's own employees take the stage and showcase the projects they are working on (each with their own clever hashtag). Here are the sneaks that Adobe shared.
#AllinSneak
Mina Doroudi showcased a program that would eliminate the need for a tripod or the awkward "hey, can you take a picture of us?" that occurs on most of my excursions. Using the power of Adobe's AI software, Adobe Sensei, you can automatically add people into a photo. The program identifies the missing person and can include them into the final edit, so you can have one photo with everyone in it in matter of seconds.
#ProjectSoundSeek
This program can identify duplicate sounds in an audio file by highlighting just a couple of target sound samples.
#SweetTalkSneak
With this program, all you need is a flat image and an audio file. Upload the two and BAM! You have a fully animated character whose mouth, eyes and head align with the audio file.
#ProjectPronto
Project Pronto combines video prototyping and AR authoring into a unified system that allows non-technical designers to quickly express AR design ideas.
#ImageTango
Image tango allows you to upload multiple images to create a new image that has the shape of one and the texture of the other instantly.
#FantasticFonts
Animated texts are common in today's digital world, but animating a flat text is a time-consuming and exhaustive task. With #FantasticFonts, you can use predefined effects to quickly animate an existing font.
#GoFigureSneak
Go Figure was probably my favorite sneak. As a video editor and motion designer, I know how painful, yet critical, tracking can be. With Go Figure, you can automatically track the movement of a video and apply it to an animated character instantly.
#LightRightSneak
Light Right uses 3D scene geometry to allow you to control the lighting and shadows of an image. You can take an image in direct morning sunlight and then later adjust it in photoshop to look as if it were taken in the evening.
#ProjectAwesomeAudio
Creating a professional sounding track from a cluttered audio recording can be a daunting task, but with Project Awesome Audio it can be done with one click.
#ProjectGlowstick
This is a plugin that allows artists to "paint with light" in Adobe Illustrator.
#ProjectAboutFace
With Project About Face, you can upload images and detect whether or not they have been tampered with, as well as reverse any changes that have been added.
Conclusion
After four days of insights and learning, I left with so much useful information about the Adobe Software products that I already use on a daily basis. The Adobe team members were rock stars that took the time to walk me through how to use the products, as well as teach me tips and tricks that would streamline my process on a one-on-one basis. The speakers were informative and helpful when it came to discussing how to create an effect or use a program.
Overall, Adobe Max was an amazing experience in which I learned so much about the industry as well as the tools. I left the conference feeling inspired and ready to share my new knowledge with my team back at Zion & Zion.