The Challenge
At 3,200 acres and five square miles, DMB Associate's Eastmark development is the largest real estate development project of its kind in the US in a decade. DMB Eastmark includes a 100-acre Great Park, housing developments, resort components, employment cores, and recreational spaces. Zion & Zion has served as the agency of record for DMB Eastmark for the past several years.
A key challenge in many media campaigns is understanding the relative roles of various forms of media in achieving a client's objectives. Some industries in particular are less inclined to shift significant portions of their budgets to digital media, and home building and real estate development has been one such industry, so demonstrating the effectiveness and role of digital media is a top concern.
In particular, a funnel exists that ranges from awareness at the top to purchase of a home at the bottom. In the case of DMB Eastmark, visits to the physical (i.e. on-property) visitor center are close to the bottom of the funnel.
DMB Eastmark Conversion Funnel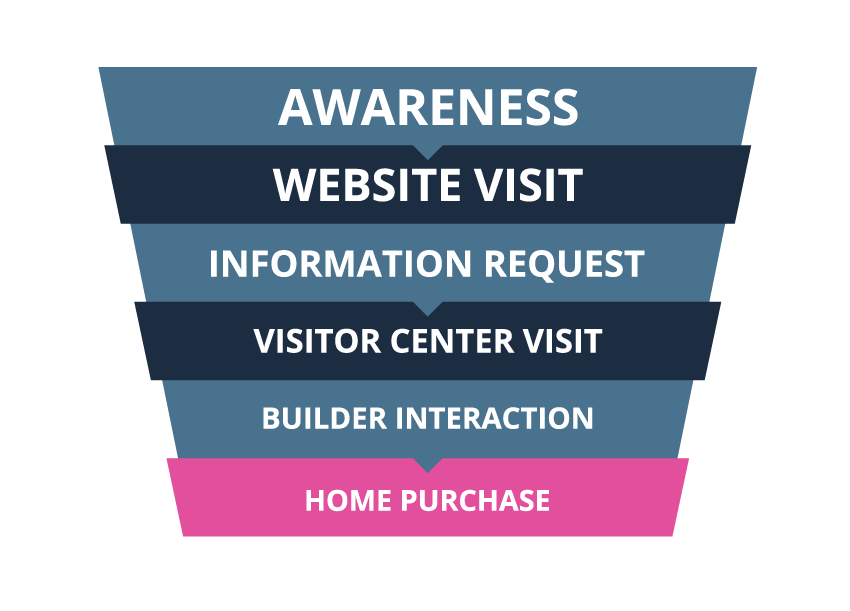 The Research Question
In order to understand the impact of digital media, we developed the following research question:
What is the impact of digital media on lower funnel activity, and how can we develop a model of this to drive understanding and future results?
Digital and Traditional Media Formats