Arizona's Favorite Neighborhood Pizza
Arizona's Favorite Neighborhood Pizza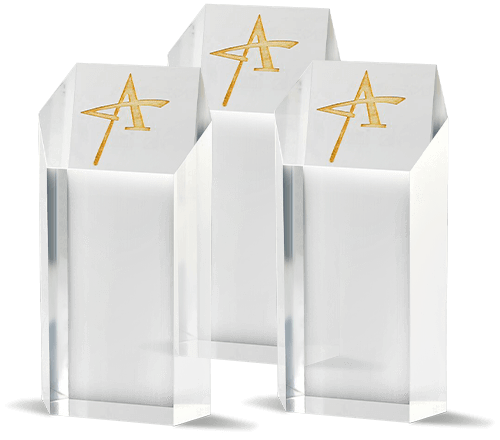 Meet the Client
Barro's Pizza is a local, family-owned Chicago-style pizza restaurant that is known as a neighborhood pizzeria with deep roots in the communities they serve. The Barro family opened their first Barro's Pizza location in Mesa, Arizona in 1980 and there are now 44 locations in metro Phoenix and Tucson. Barro's Pizza engaged Zion & Zion almost a decade ago originally for social media services, but the partnership has grown significantly to include full marketing services.
Branding
|
Website Design
|
Public Relations
|
Social Media
|
Paid Media
|
Creative Development

Challenge
Barro's Pizza is a local favorite. In fact, they were recently named one of the Arizona's top local pizza chains according to the Huffington Post. And while the Barro family continues to grow and open additional locations, they did not want to lose sight of being a local, family neighborhood restaurant with deep ties to the community. The Zion & Zion team joined the challenge to expand and elevate Barro's Pizza's website, branding, and social media while maintaining the integrity of their roots.
Insights
Family and tradition are at the heart of what Barro's Pizza represents. Their family extends beyond the Barro family to friends, employees, and customers. Through research and exploring the customer journey, Zion & Zion established that everyone has a story to share as it relates to growing up with Barro's Pizza. Whether that's enjoying a slice of pizza after a high school football game or a family's Friday night dinner ritual. Zion & Zion ensured these personal stories were displayed in the Barro's Pizza brand and carried throughout their messaging and website.
Solutions
After the launch of the new website, the Zion & Zion UX team ran a user preference test of the old and new websites and compared it to competitors' websites and saw a 1300% increase in preference to the updated version. Over the years, Zion & Zion has continued to develop various campaigns, websites and collateral that have celebrated their award-winning Chicago-style pizza and family tradition. Some of the campaigns include the annual Doran Barro Holiday Hunger Fight, Dr Pepper Tuition Giveaway, Back-to-School Teacher Appreciation Giveaway, and even celebrating Father's Day with cheesy dad jokes on social media.
Social Media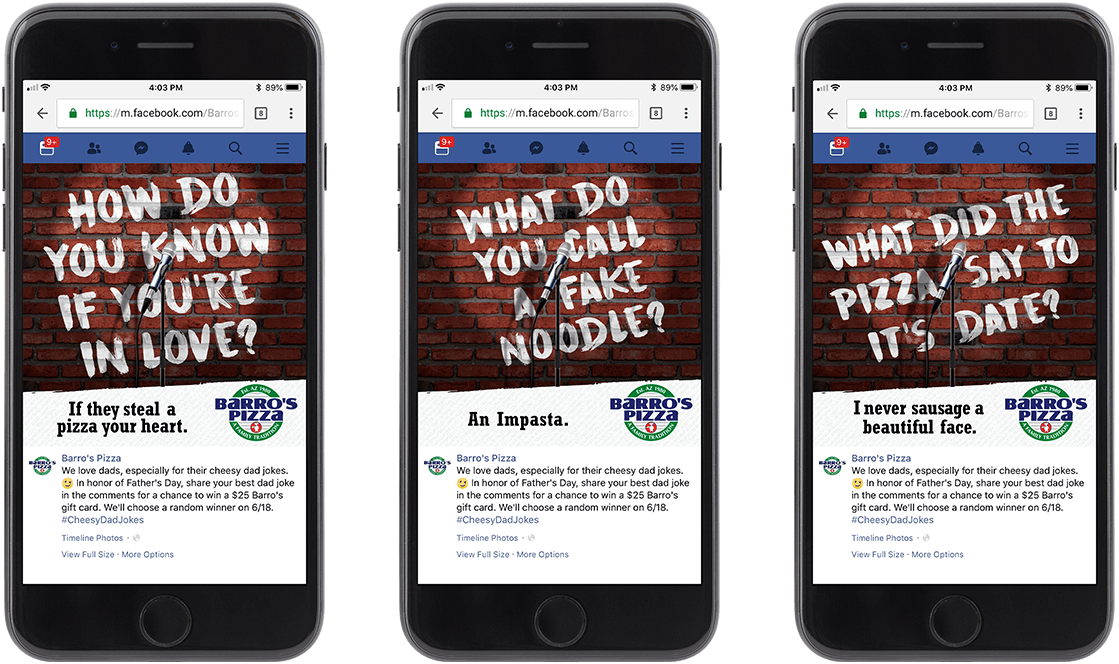 Out of Home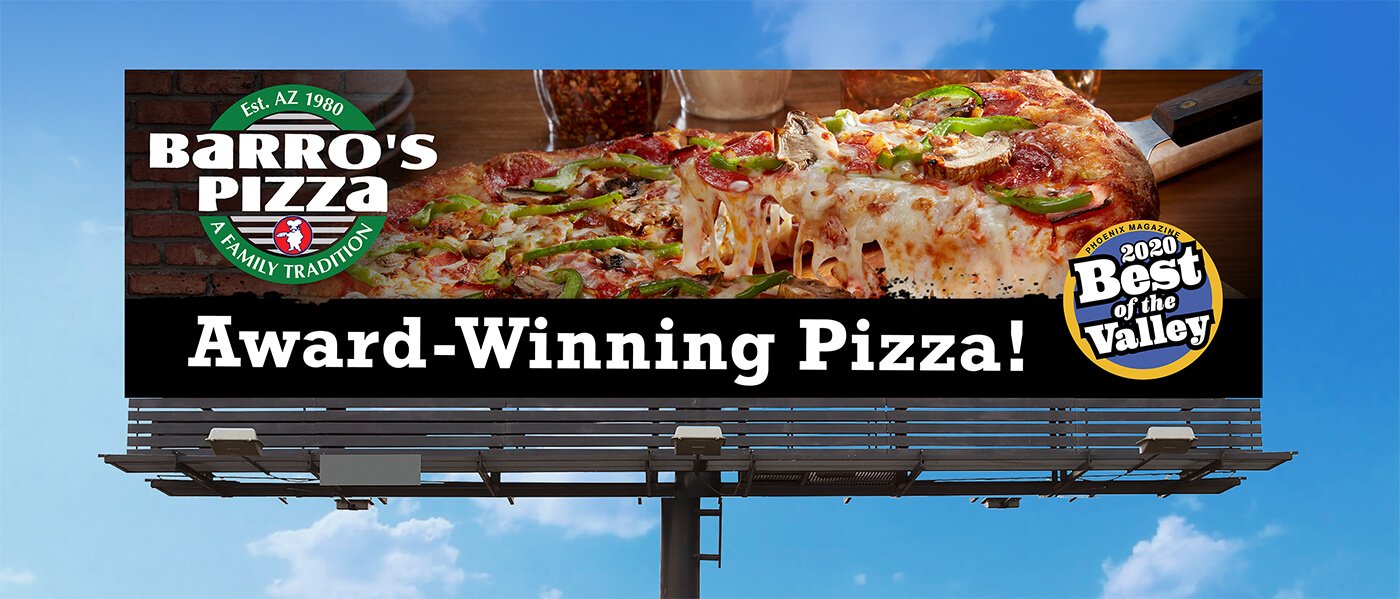 Poster Design