Championship Weekend Roars Into Phoenix
Championship Weekend Roars Into Phoenix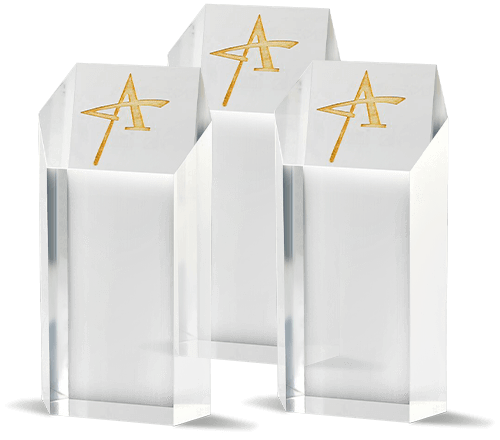 Meet the Client
NASCAR is the American auto racing sanctioning and operating company, best known for stock car racing. The season begins in February with the Daytona 500 and ends with the NASCAR Championship Weekend in November. For 18 seasons NASCAR Championship Weekend was hosted at Homestead-Miami Speedway but in 2020, Phoenix Raceway became the home of the final race weekend. As Phoenix Raceway's advertising agency of record, NASCAR engaged Zion & Zion to help promote Phoenix's first-ever Championship weekend and create awareness and excitement in the market.
Creative Development
|
Content Creation
|
Art Installations
|
Sky Projection Video
|
Paid Media

Challenge
During a typical year, any Championship for a major sport would include large gatherings and massive parties to celebrate the end of the season. 2020 would have been no exception, especially since this was the first-ever year that NASCAR Championship Weekend was hosted in Phoenix. Unfortunately, that all changed with the COVID-19 pandemic and races were forced to reduce their capacity and discourage large group gatherings. Zion & Zion was tasked with developing high-impact ideas that still created excitement and buzz around the Championship race weekend but did not promote in-person social gatherings.
Insights
Zion & Zion targeted key trafficked areas around metro-Phoenix and brainstormed unexpected and eye-catching ways to capture Phoenix residents' attention. From landing at the airport to the commute to the racetrack, The Zion & Zion creative team explored the entire customer journey to ensure we reached every touch-point possible.
Solutions
Zion & Zion worked with the NASCAR and Phoenix Raceway teams to develop installations around the metro-Phoenix area that were exciting and attention-grabbing. Each installation had a special twist such as actual smoke coming out from a billboard to simulate the smoke from the tires of a stock car. We also displayed a sky projection that could be seen clearly from the freeway and installed a racetrack on the baggage claim carousel at Phoenix Sky Harbor Airport, including tire marks around the escalator and carousel. These ideas, as well as others, conveyed the excitement and importance of the iconic race weekend in Phoenix for the first time ever.
Tire Art Installations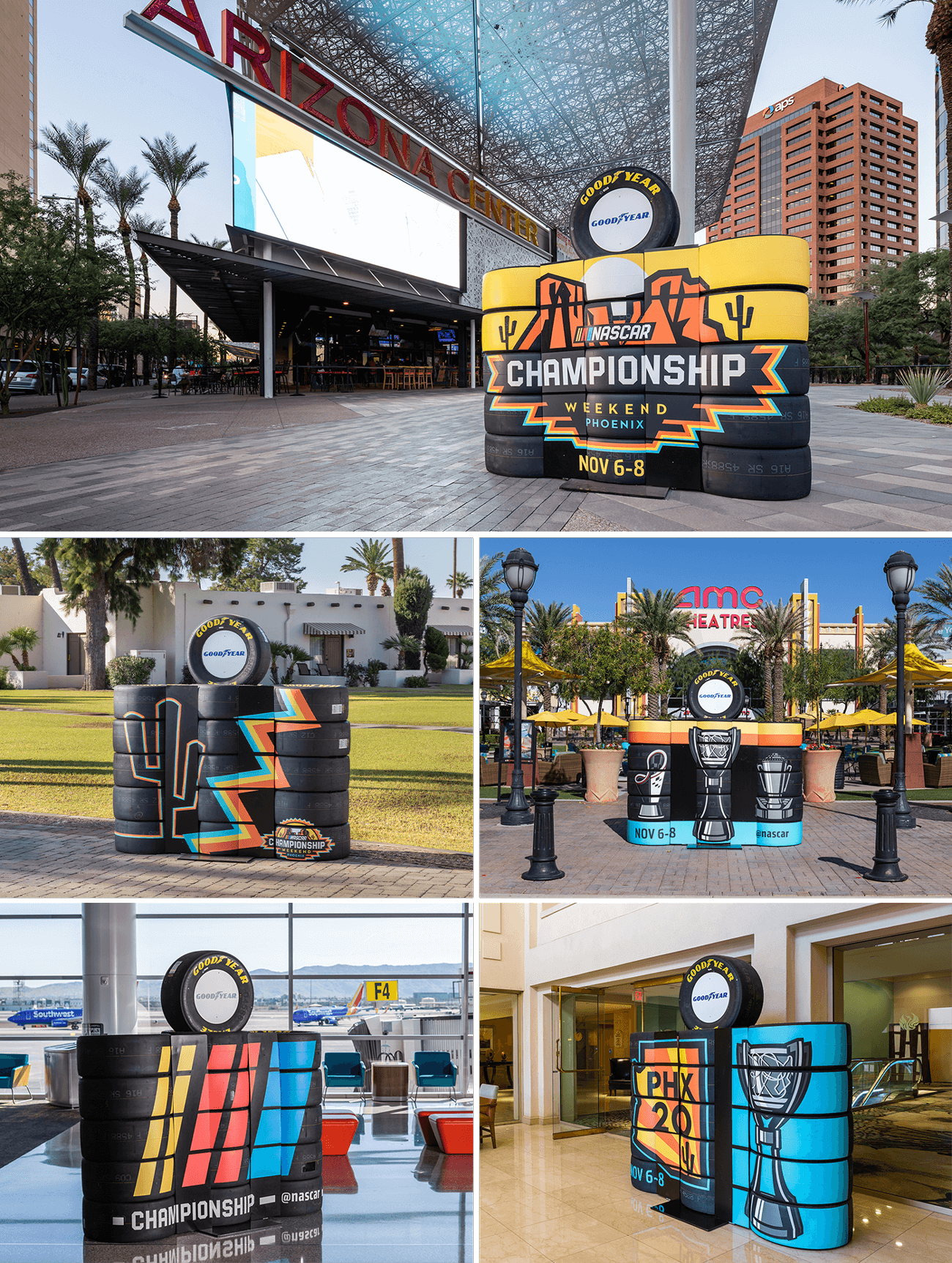 Ticket and Pass Design