The Art of Eating Healthy
The Art of Eating Healthy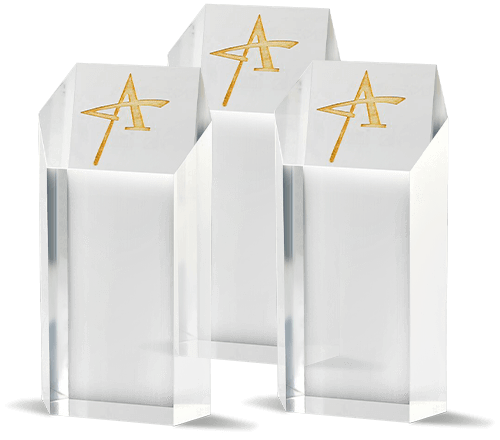 Meet the Client
Pita Jungle is a Mediterranean-style restaurant that prides themselves on fresh, healthy ingredients as well as a vegetarian and vegan dishes. Started by three friends attending Arizona State University, the restaurant has grown to 25 corporate and franchised locations throughout Arizona. Pita Jungle engaged Zion & Zion as their advertising agency of record to help facilitate increased growth and differentiate them in an overly saturated marketplace.
Campaign Strategy
|
Campaign Development
|
Content Creation
|
Video Production
|
Radio Production
|
Digital Ad Creation
|
Paid Media

Challenge
While Pita Jungle has been a popular restaurant brand in Arizona since 1994, the casual dining market space has become crowded over the past two decades. Zion & Zion was tasked with differentiating the brand from its competitors while still honoring its core value proposition of health and fresh food.
Insights
Pita Jungle's tagline, "The Art of Eating Healthy" was developed because of the founders' love of creativity and a healthy lifestyle. In fact, every Pita Jungle restaurant displays a variety of art and décor from local artists in each restaurant. The Zion & Zion creative team was inspired by the eclectic ambiance and fresh, healthy food and developed a campaign that only Pita Jungle could own.
Solutions
The result was a quirky, creative and award-winning campaign that included imagery that represented the art on Pita Jungle's website, collateral, and in their restaurants. The Zion & Zion creative team incorporated fresh, healthy ingredients into the campaign such as lettuce leaves, tomatoes, and onions to capture the full essence of "The Art of Eating Healthy."
In-Store Collateral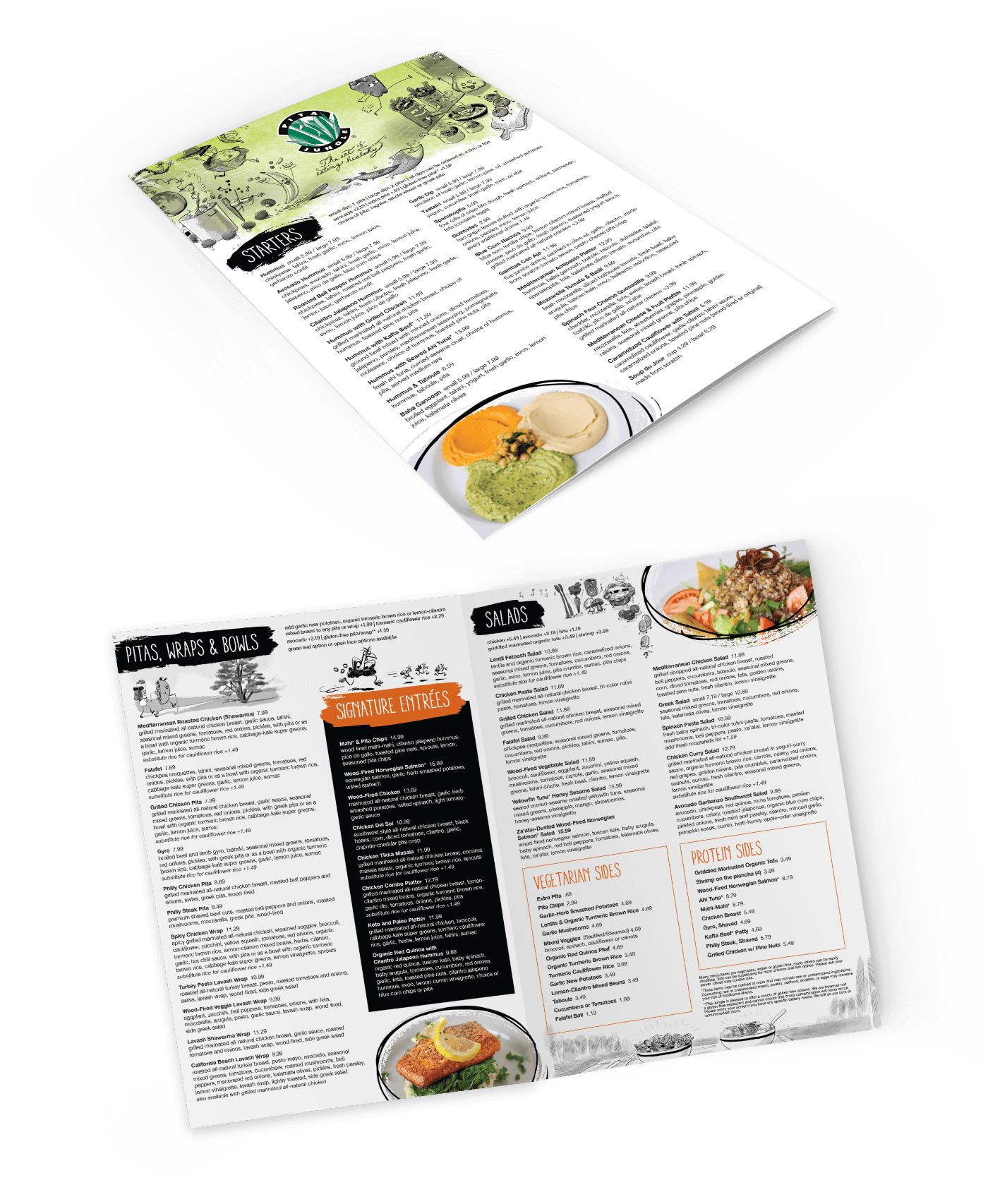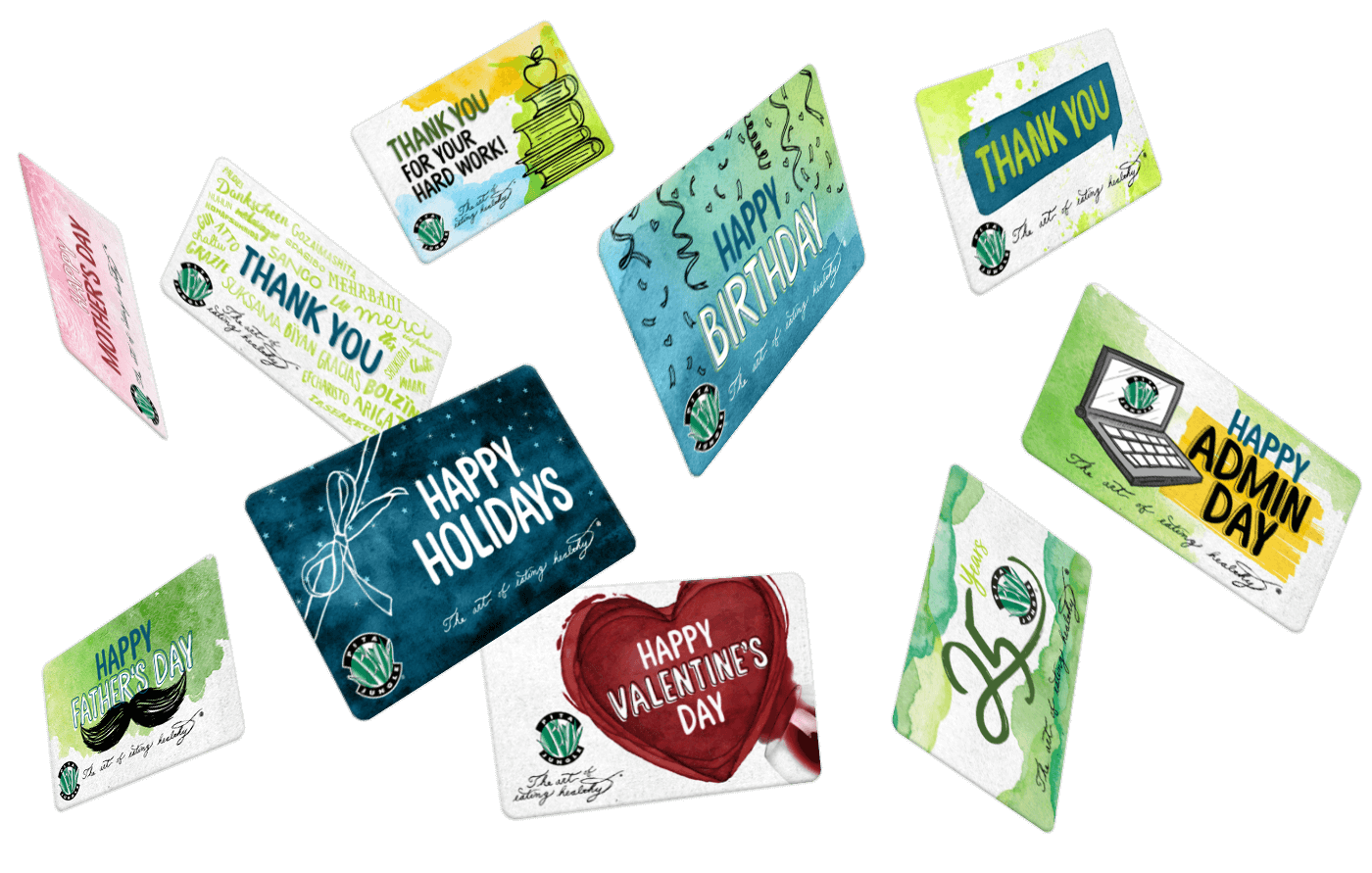 Out of Home