Discover the Orchard at Rancho La Loma
Discover the Orchard at Rancho La Loma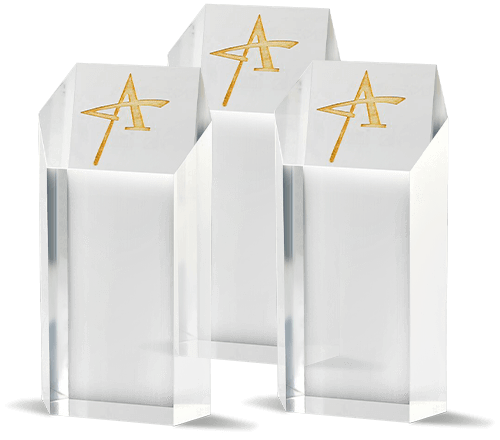 Meet the Client
Rancho La Loma is a master-planned community located on 300 acres in Litchfield Park, Arizona. The land is owned by Sun Health and is home to La Loma Village and the La Loma Medical Plaza.  Sun Health is beginning a multi-phase development project consisting of additional senior living, residential homes, community center, restaurants, and a working farm.  The first phase of development is The Orchard – a new neighborhood of La Loma Village.
Sun Health looked to Zion & Zion for brand and website development, marketing automation, collateral, digital media and direct marketing support to generate awareness, early interest and pre-construction sales for The Orchard.
Brand Development
|
UX
|
Paid Search
|
Marketing Automation
|
Public Relations
|
Social Media
|
Content Development
|
Design
Challenge
As a newly developed community, the challenge was to create awareness for The Orchard. Zion & Zion was tasked with creating a strategic plan to generate leads and build a list of early adapters to sell the 70 new residences that will be added to their existing La Loma Village community. Sales for the new residences is slated to begin spring 2021, with the first residences opening in summer 2021.
Insights
Rancho La Loma, the land once owned by Paul W. Litchfield of Goodyear Tires, has a rich history. We knew that by channeling that history in the brand creation, we would be able to differentiate The Orchard from other communities in the marketplace. Through traditional and digital tactics, we were able to create awareness in the market and capture qualified leads to support the sales process.
Solutions
Zion & Zion's efforts to date have supported generating 45 Founding Members with 30 residences available in the first phase of construction. The increased marketing for Rancho La Loma has also had a positive effect for occupancy at La Loma Village, building awareness in the market of what currently exists and is open.
All marketing events have been conducted virtually in order to keep future residents and staff members safe during the COVID-19 pandemic.  Online presentations and digital collateral materials have supported the shift from a traditionally in-person sales process to be almost entirely virtual.
Logo Design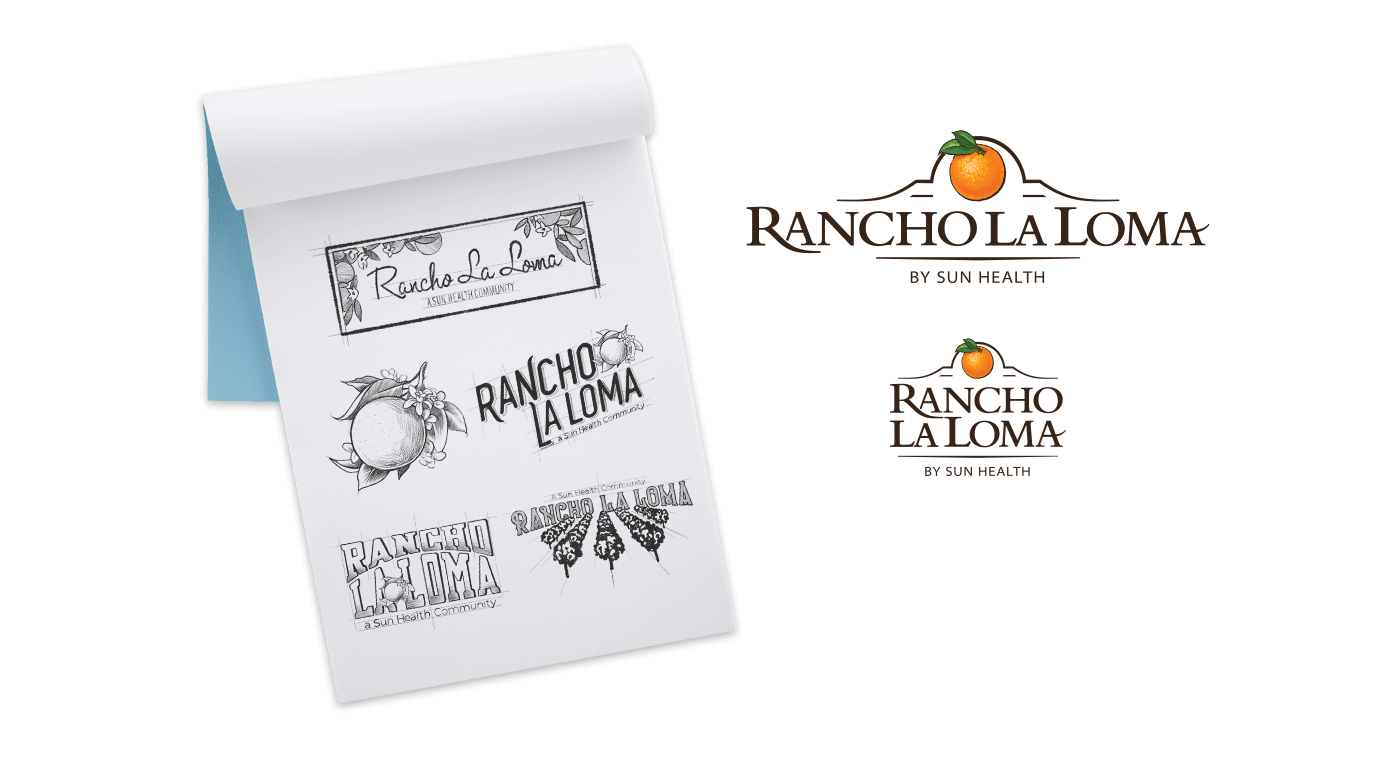 Landing Page Design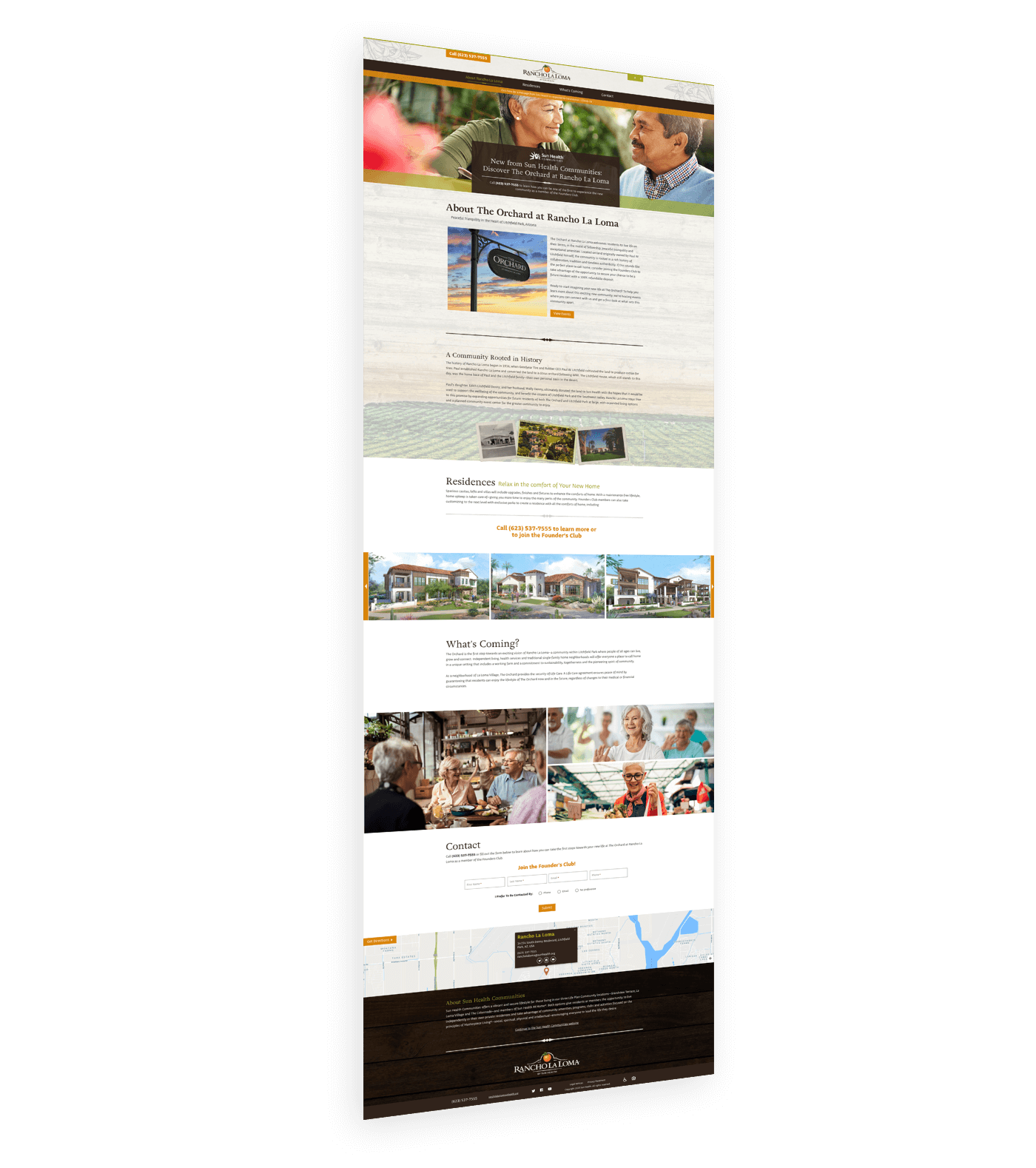 Sales Brochure and Collateral Design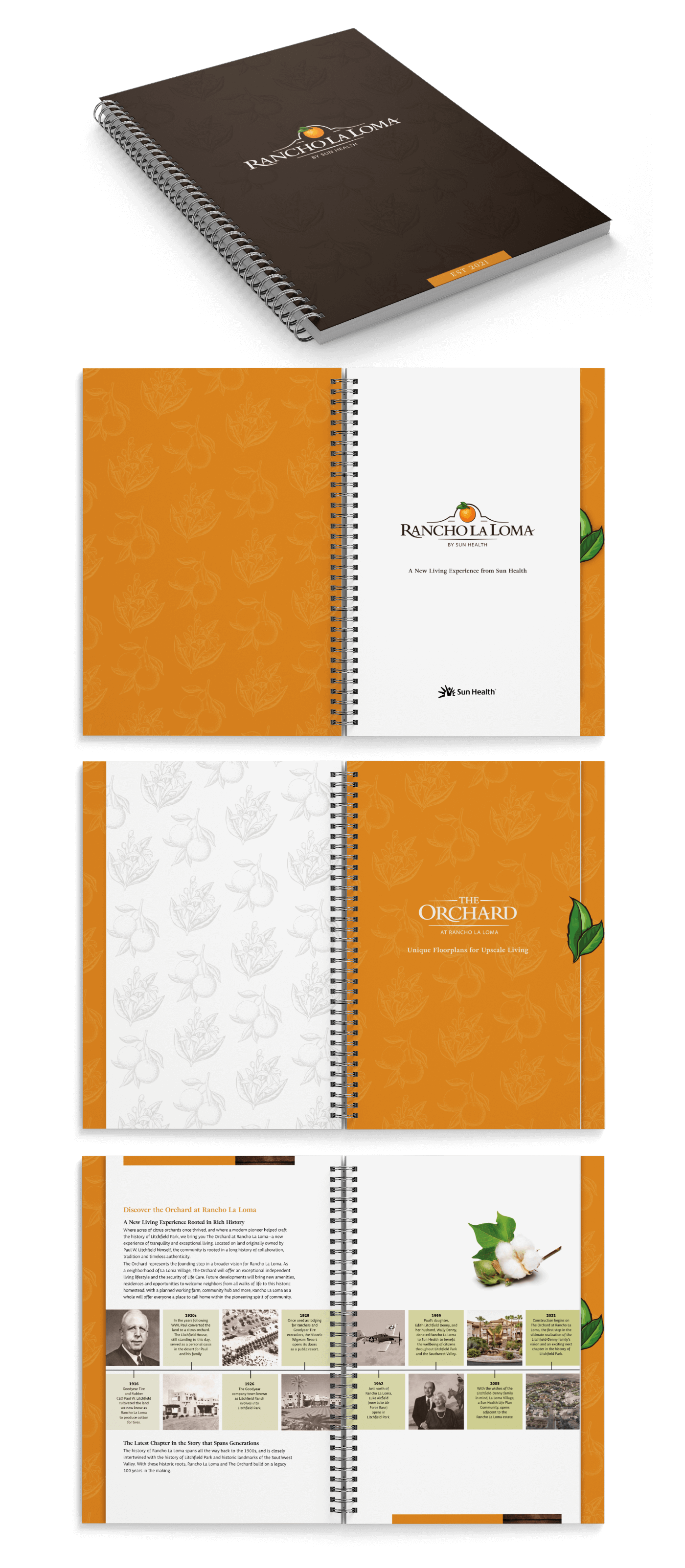 Print Ad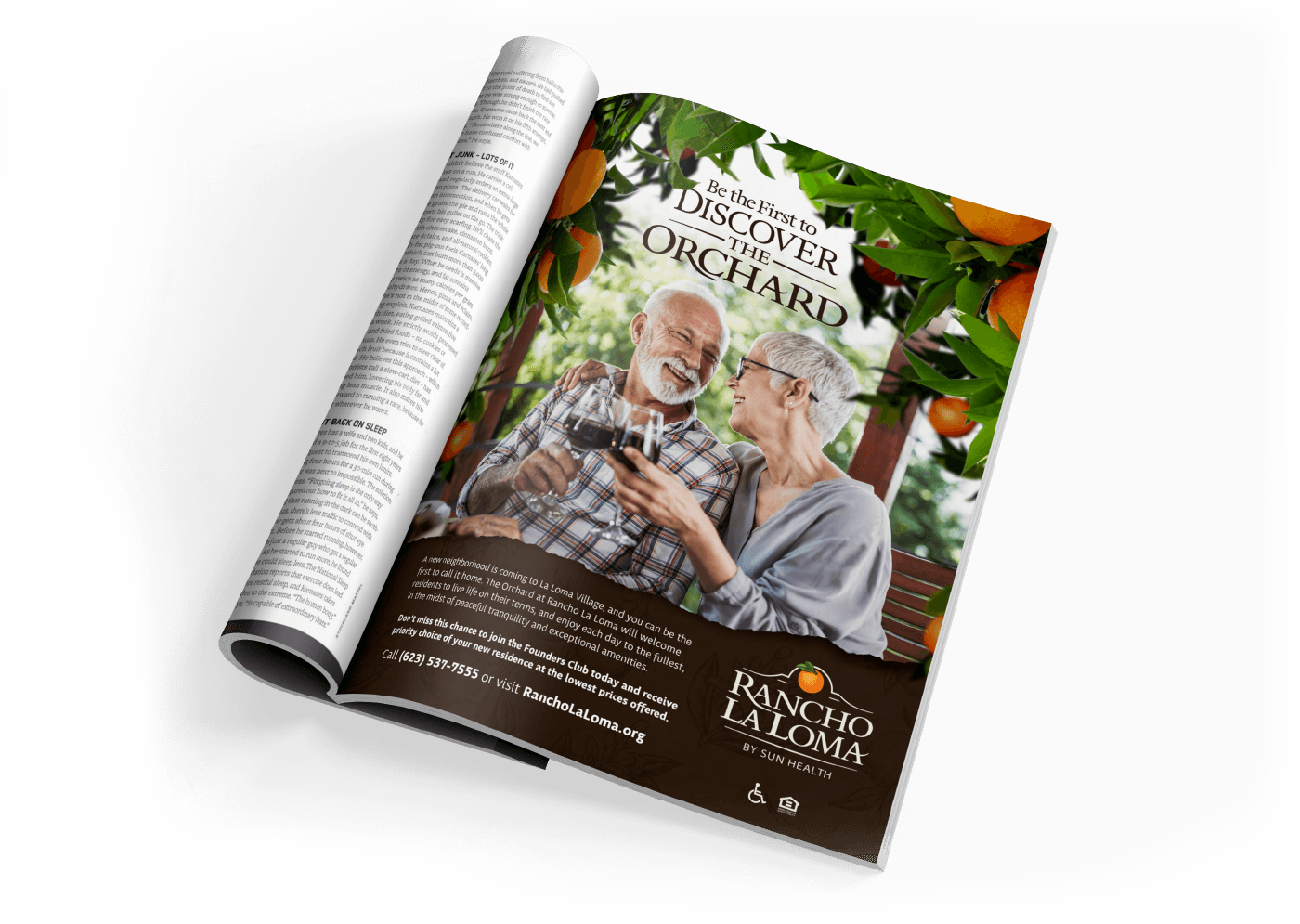 Email Marketing Automation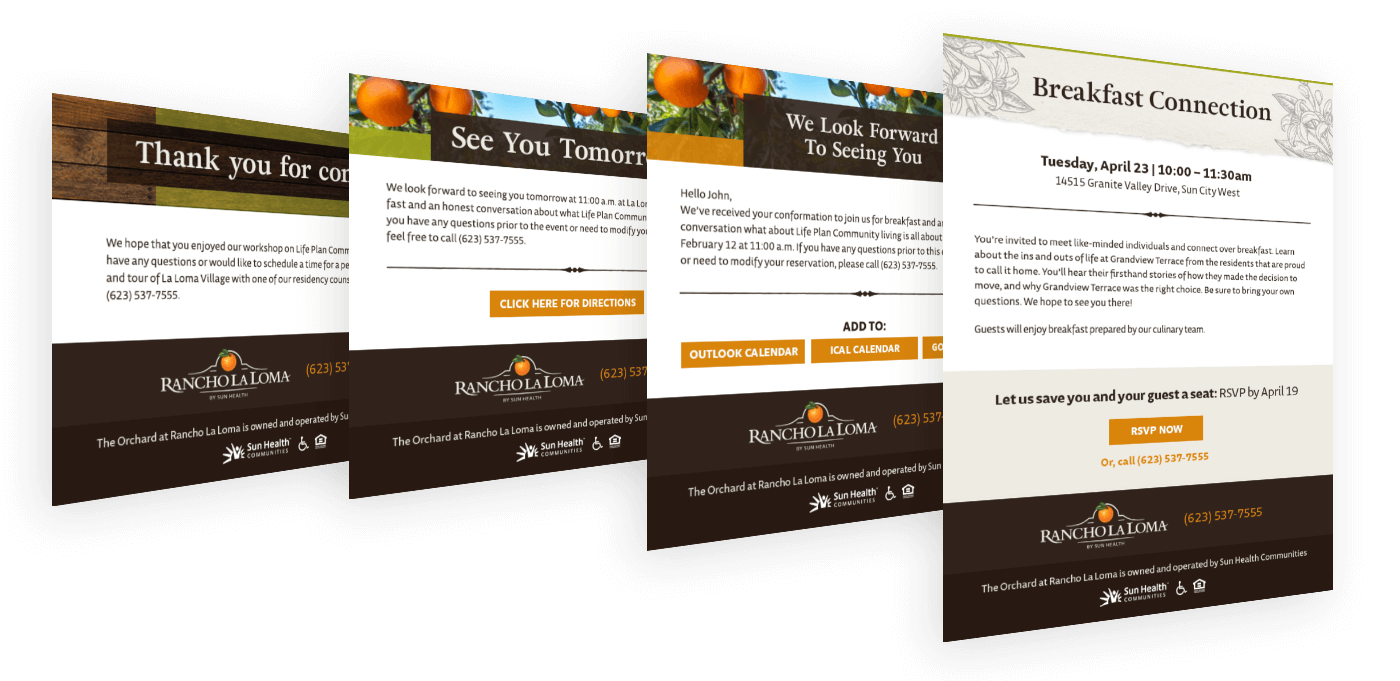 Display Ads