When An Idea Needs to Become A Brand
When An Idea Needs to Become A Brand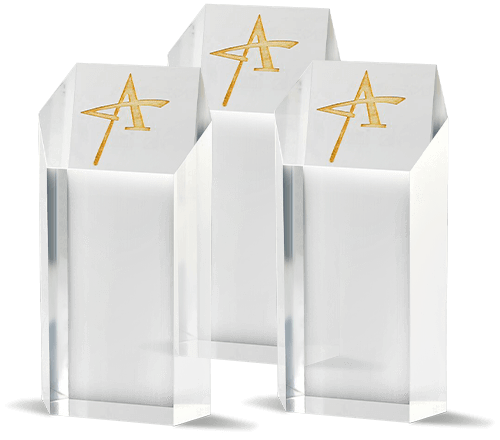 Meet the Client
Scensible Solutions created a deck of smell assessment cards designed to reduce the spread of COVID-19 by screening for anosmia, or loss of smell. Many organizations rely on temperature checks and questionnaires on common symptoms such as coughing, shortness of breath, and body aches, to identify those with COVID-19. However, these are subjective measures of health and these symptoms may not be experienced by all carriers.  Anosmia, however, is a measurable, objective, and found to be reported in up to 80% of COVID-19 cases. Zion & Zion was asked to develop a logo, brand identity, and website to launch the product in the marketplace.
Branding
|
Logo Design
|
Product Design
|
Package Design
|
Website Design
|
Website Development
|
Content Development

Challenge
When Scensible Solutions engaged Zion & Zion, they only had a name and the idea of a scratch-and-sniff smell assessment deck of cards. They challenged the Zion & Zion team to develop a logo, card design, package design and website that was bright, inviting, modern and of course compelling. The pandemic has placed a great deal of stress on employers and educational institutions so they wanted to provide a product that would help them navigate this unprecedented situation.
Insights
Since both employees and students from all over the country would be using these smell assessment cards, Zion & Zion determined that a simple design and clean iconography would be the best solution for a broad audience. We also determined that the design of the cards needed to be administered or self-performed quickly, without the risk of cheating.
Solutions
Zion & Zion developed a logo that was inspired by visuals that resemble scent, and the colors selected for the logo were bright and modern. The cards were designed to be simple but easy to use while the website was developed with two audiences in mind, employers and educational institutions. Each audience section on the website used a different color from the logo to clearly define and differentiate it. With these efforts, Scensible Solutions was able to launch their product and website to enter the market quickly to help stop the spread of COVID-19.
Logo Design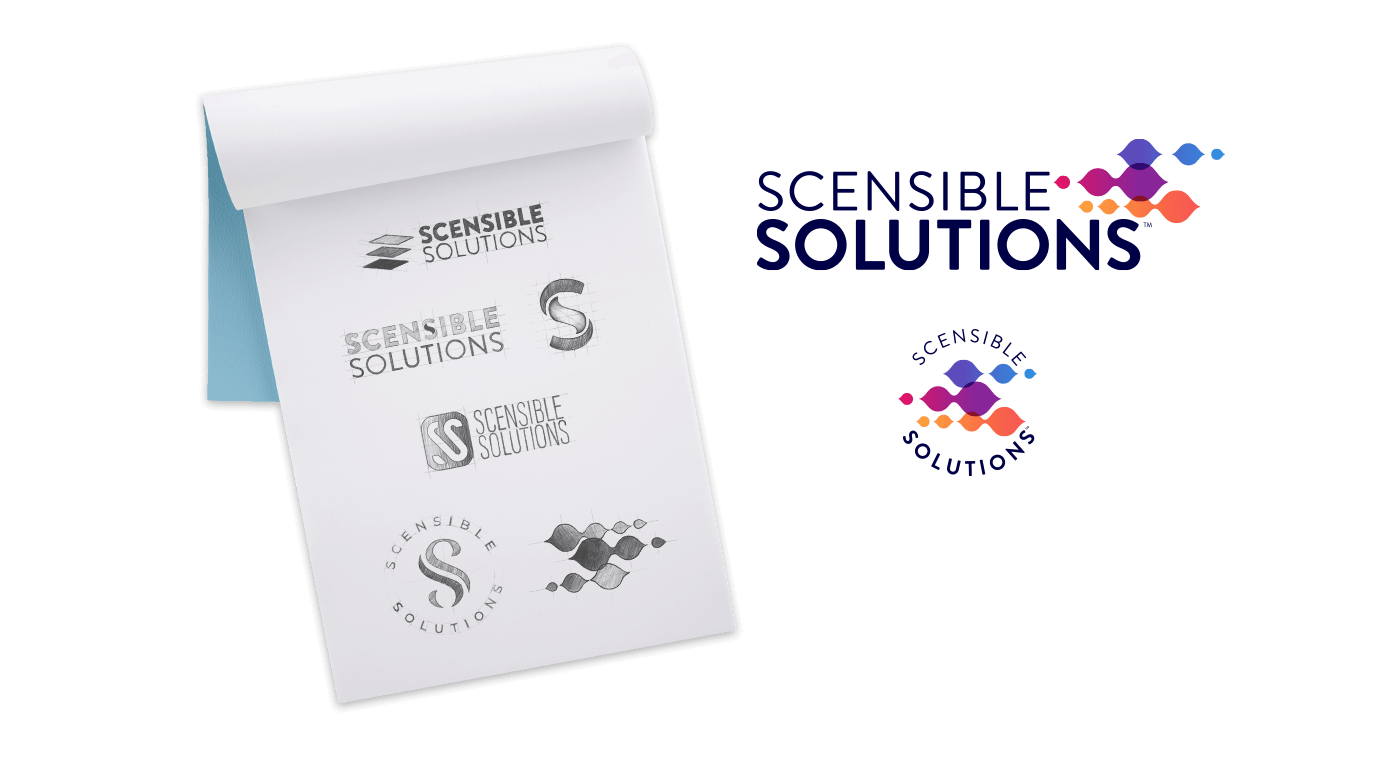 Packaging Design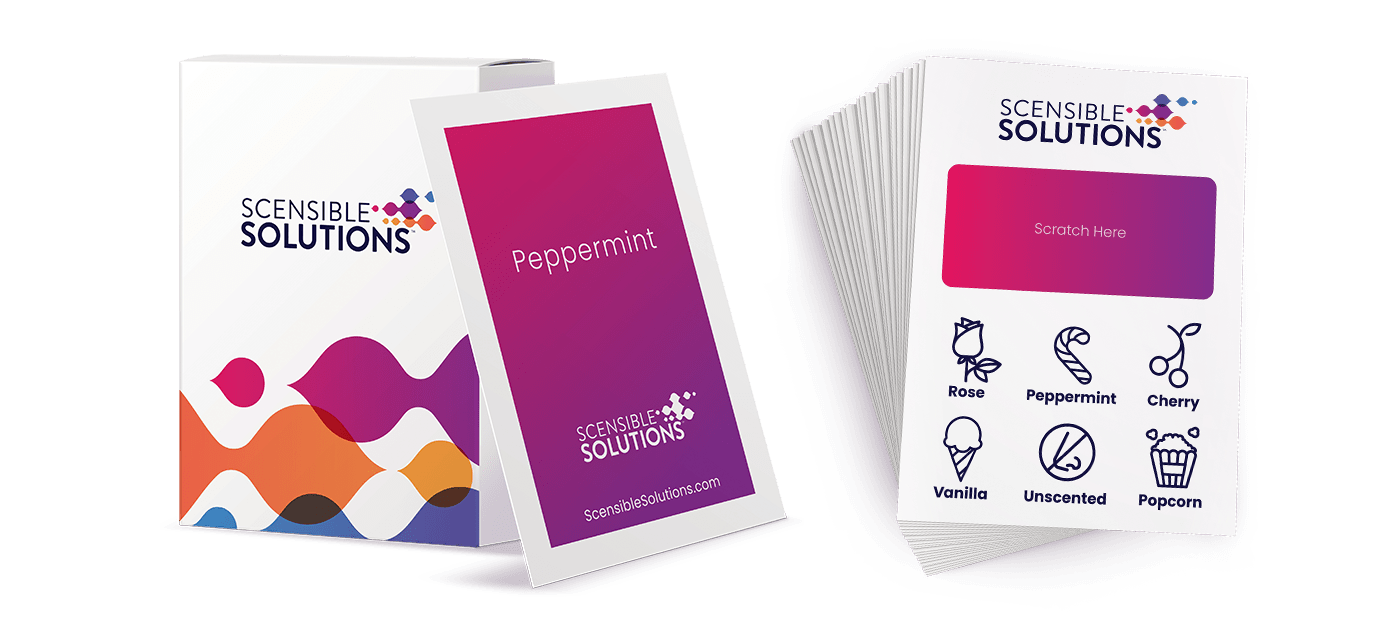 Website Design