Welcome To The New Arizona Center
Welcome To The New Arizona Center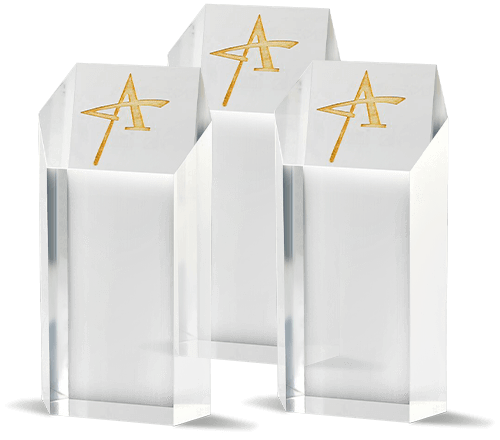 Meet the Client
The Arizona Center is a 16-acre landmark entertainment destination with shopping, dining, and live events, centrally located in the heart of Downtown Phoenix. Parallel Capital Partners, owner and management company, approached Zion & Zion to help rebrand the center after purchasing it in December 2015. Their plans for a $25 million makeover included opening the center to the surrounding streets, new furnishings, shade structures, landscape, lighting, outdoor workstations with WiFi, new creative office space and much more.
Branding
|
Positioning
|
Logo Design
|
Website Design
|
Website Development
|
Marketing Materials
|
Public Relations
|
Social Media
|
Paid Media

Challenge
Arizona Center was Phoenix's original downtown entertainment destination, but over the years other developments were built and took the spotlight away. Parallel Capital Partners looked to Zion & Zion to help breathe life back into the brand and reestablish their legacy claim of being Downtown Phoenix's premier entertainment destination.
Insights
The Zion & Zion strategy team uncovered several themes during Arizona Center's branding workshop and positioning development. Each theme was based on a visitor's personalized experience, whether that was living a downtown urban-contemporary lifestyle, studying a block from campus, or connecting with a friend for the day. The team wanted to celebrate this kaleidoscope of experiences by developing a new brand identity which included new colors, a new logo, and website that represented the new design and personality of the center post renovation.
Solutions
Using an actual kaleidoscope as inspiration, the Zion & Zion creative team developed a new brand identity for the center. The team worked with the architect and general contractor during the renovations to incorporate accent pieces and environmental signage around the property that represented the new look and feel of the brand.. Zion & Zion continues to work closely with Arizona Center supporting them with ongoing public relations, social media, creative, and content services.
Logo Design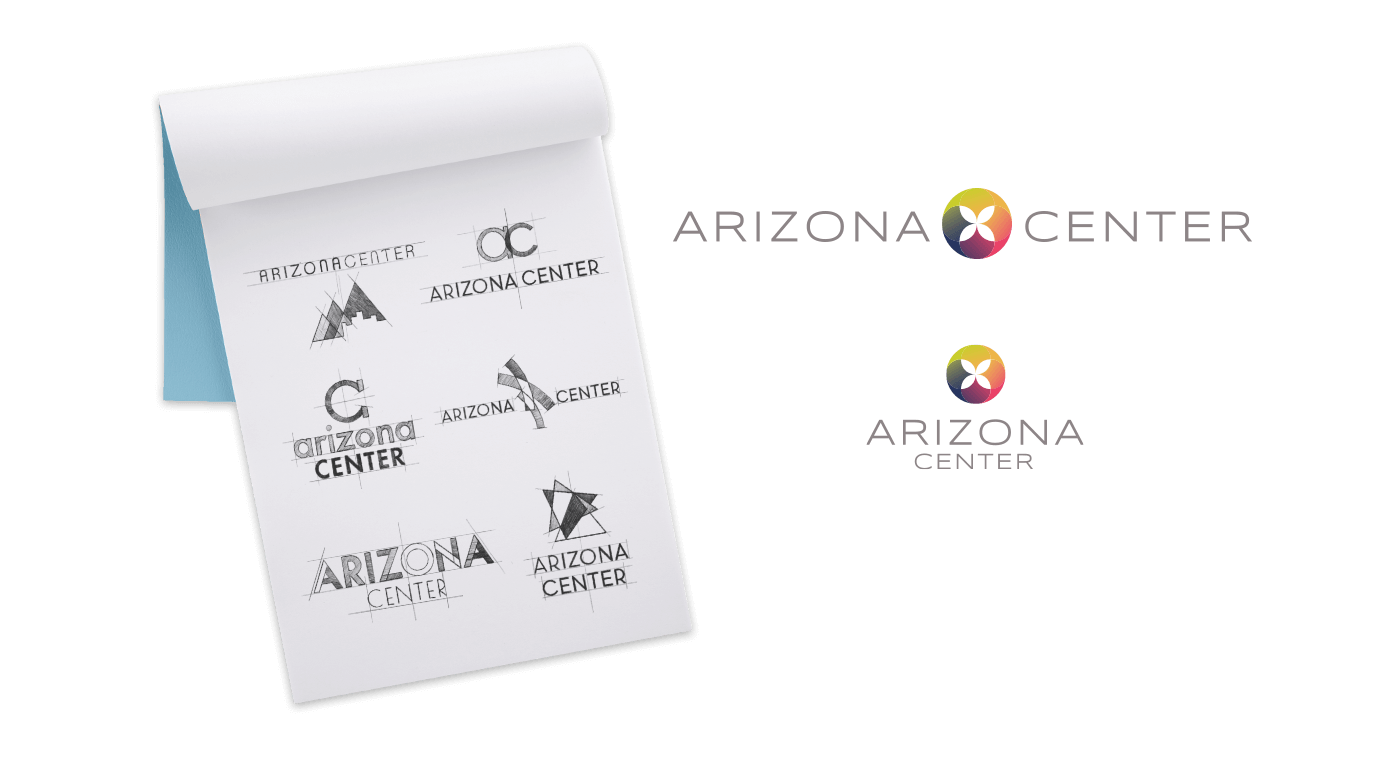 Website Design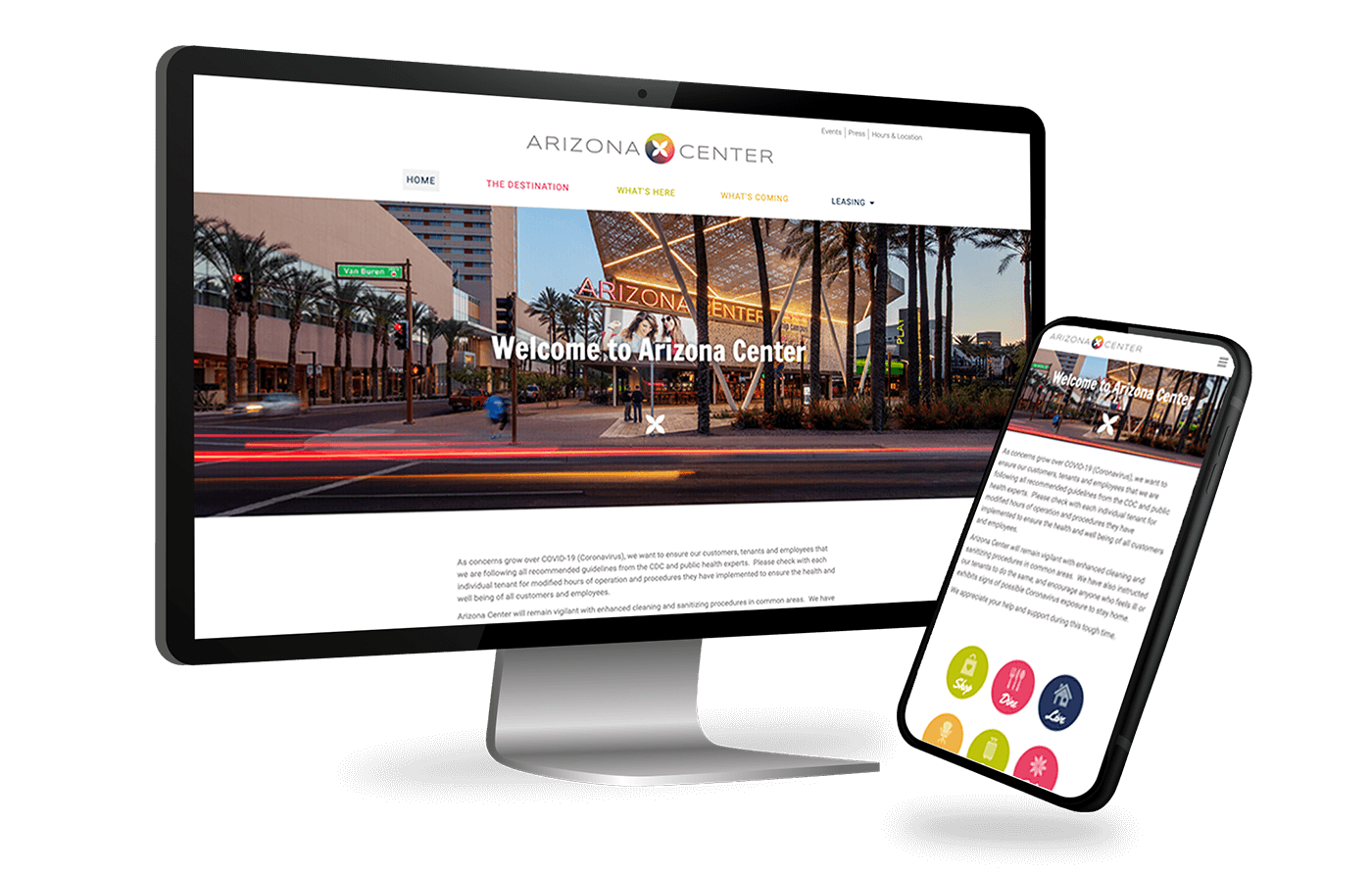 Marketing Materials