Market Research
Market Analysis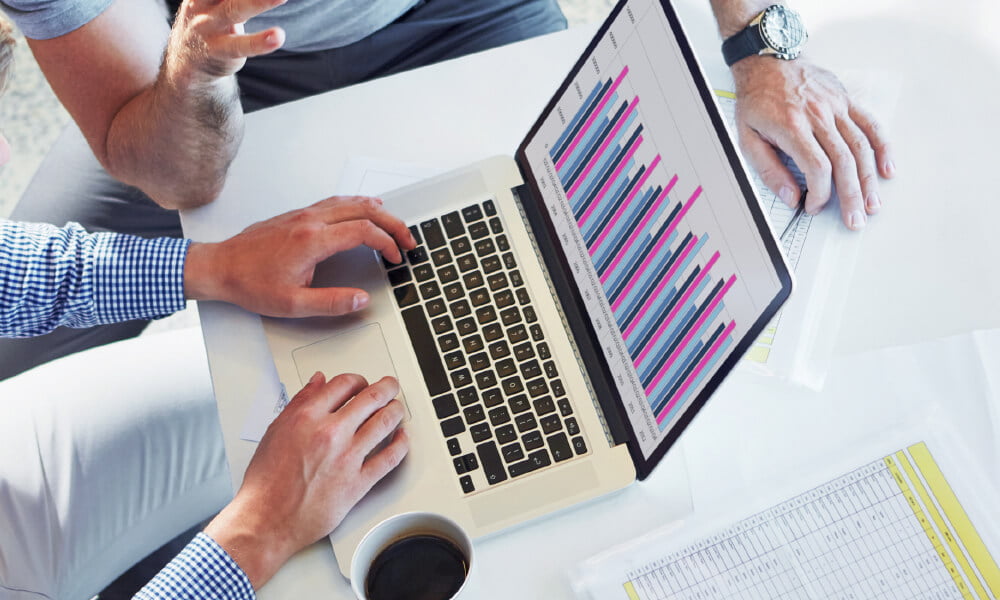 Solid market analysis forms a strategic foundation for action. We take key factors into consideration to turn performance data into deep insights.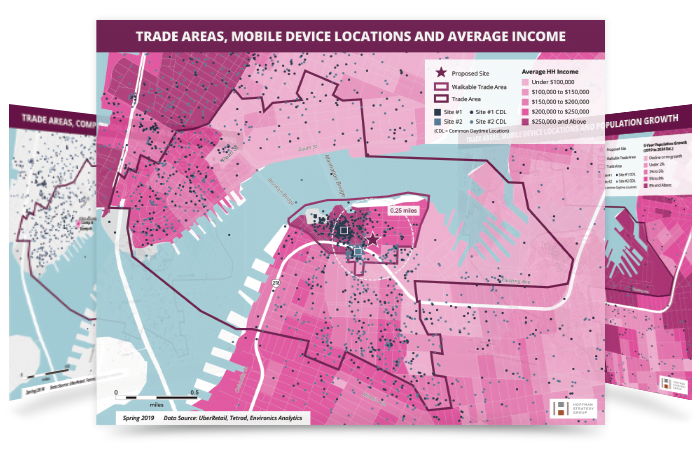 Trade Area Analysis
Trade area analysis allows us to assist clients with site selection and subsequent marketing by mapping their existing and potential customers. We take into consideration demographics, distances and drive times. Also included can be a competitive analysis, market penetration analysis and market gap analysis. Important considerations also include saturation. A solid trade area analysis forms a strategic foundation for action.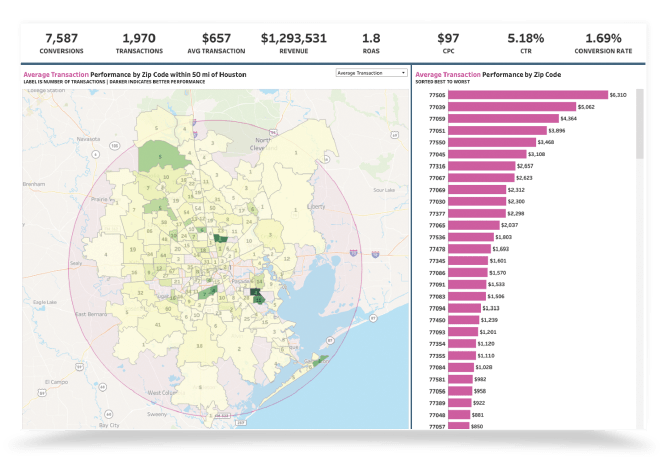 Geo Visualization
While data is generally abundant, digestion and insights are often not. Our data visualization team can bridge that gap by translating voluminous geographical performance data into insights that are digestible at a glance. The key to successfully doing this is layering and filtering to translate the two-dimensional world of the computer screen into an interactive experience. It's not just enough for example to see performance by zip code, but one also needs to be able to include and exclude certain data points to produce the most meaningful data.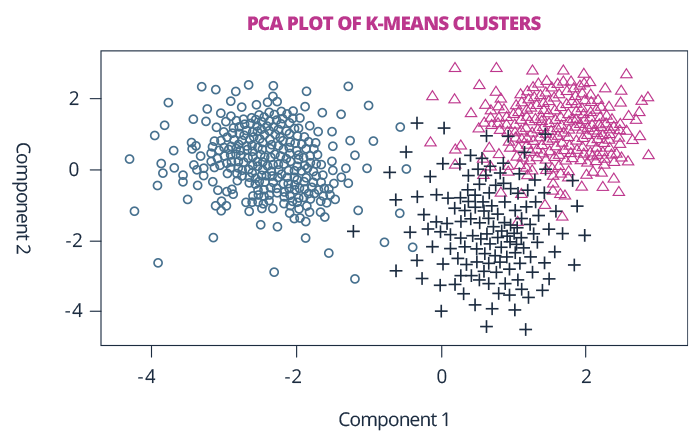 Cluster Analysis
Our data science team's use of various forms of cluster analysis allows us to identify clusters whose members are more similar to each other on a collection of attributes, than they are to members of other clusters. The benefits of cluster analysis include complexity reduction and theme identification.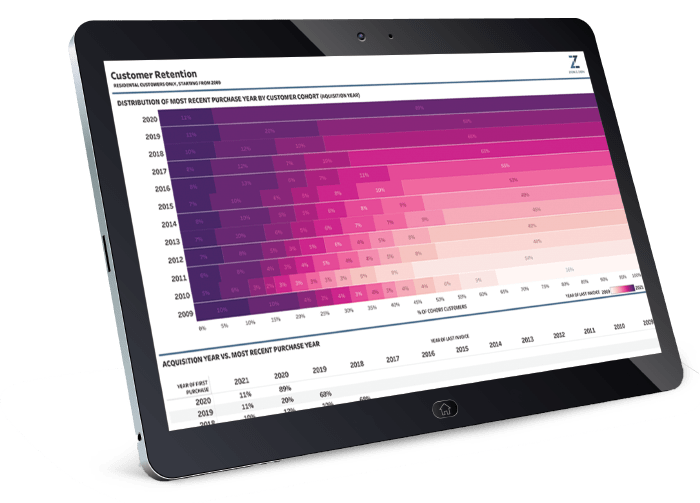 Customer Retention Analysis
We understand client retention is a key factor to company success. Our data science team helps our clients understand their customer retention to help their company perform better and produce higher consistency in their returning customers. Our analytics and reports can lead to actionable insights with strategic development plans for progress.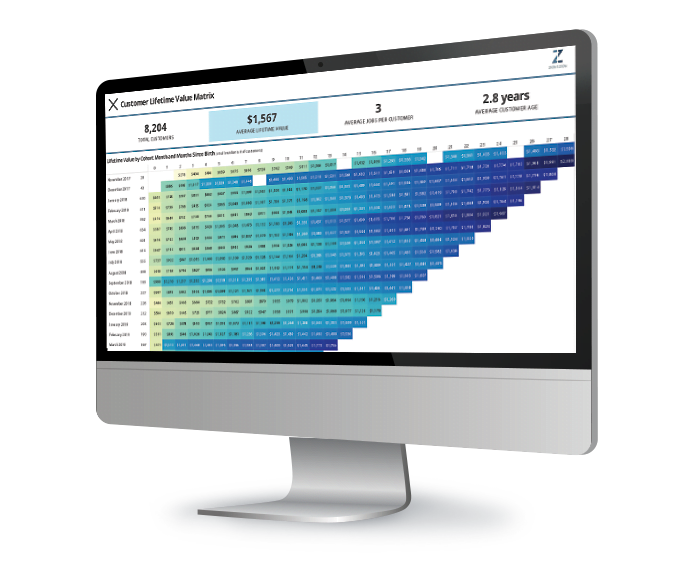 Lifetime Value Analysis
Lifetime Value Analysis is key to how we inform the marketing recommendations that we make to our clients. We go beyond short-term payback and fully understanding how customer value builds over time. We dig deeply to find what points we see plateaus with respect to increases in customer value which is key information needed to drive marketing and reactivation effort-level decisions.  Lifetime Value Analysis also supports our ability to identify and rank the best time to acquire customers based on ROI variations in time-based cohorts, as well as variations in other cohort characteristics such as demographics and acquisition channel.