Market Research
Quantitative Research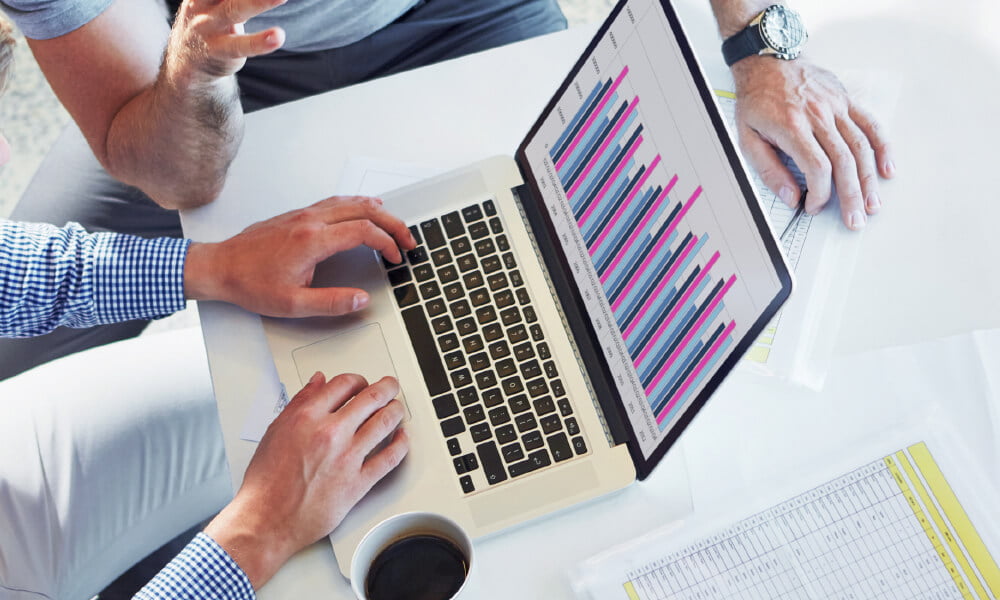 Quantitative research, with in-depth analysis of data, brings our research to the next level. We rigorously test and conduct research for key areas for our clients.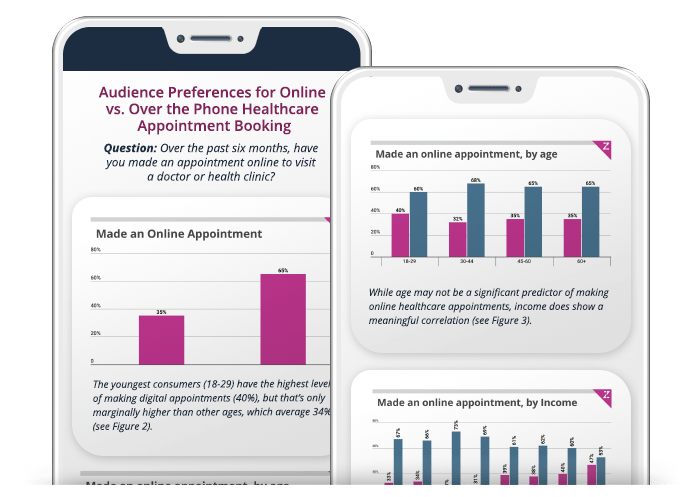 Surveys
The survey research we conduct generally falls into one or both of the following two categories: Established Scales and Custom Studies. In the case of Established Scales, we draw upon a library of over 7,000 rigorously tested academic measures related to a wide variety of marketing-related topics. Examples include: Attitude Toward the Ad, Brand Loyalty, Brand Authenticity, Brand Superiority, Willingness to Revisit, Product Attachment, Product Involvement, Attitude Toward the Website, Competitive Ad Influence, Hedonic & Utilitarian Value, Affective Engagement, and several thousand others. While, in the case of Custom Studies, our research team carefully constructs questions and measures using established best practices, including avoiding compound questions with assumptive premises and phrasings that drive bias.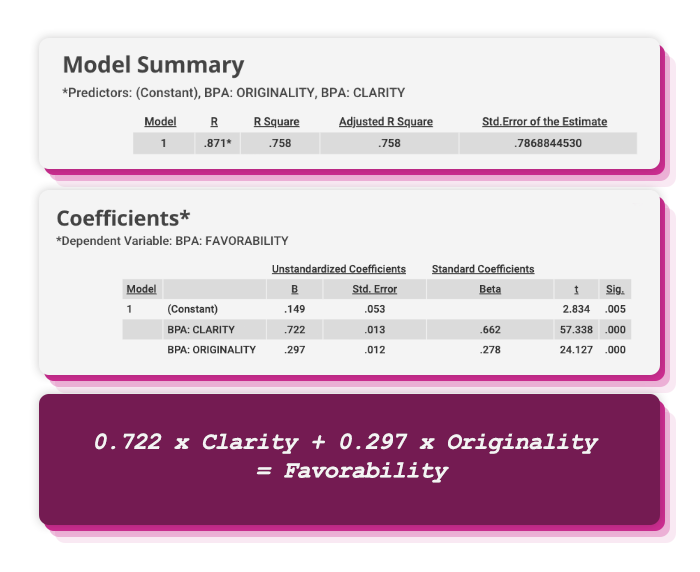 Regression Analysis
Our data science team employs a variety of methods of regression analysis to create predictive models based on historical data sets. These methods range from relatively straight forward linear, multiple, and logistic regression to more complex analyses that consider variable interactions and curvilinear effects. Choosing the right type of analysis for the problem at hand is key to our process and key to client success.
Factor Analysis
Our research team frequently employs factor analysis to simplify understanding of a large variable set—for example, a large number of survey questions. As opposed to trying to find meaning in the answers to several dozen questions, we can use factor analysis to identify common underlying themes in data. This facilitates digestion and conversation related to the data set. For example, we may collect data on dozens of different questions related to a brand, but we generally find that there are just a handful of underlying factors, where each of the dozens questions "loads heavily" on just one of the factors. Brand personality measurement is an excellent example of this, where 42 specific questions are administered to the audience of a client's brand, but factor analysis, typically identifies just the five underlying factors of Sincerity, Ruggedness, Competence, Excitement and Sophistication. This allows both our agency and our client's management team to engage in a more manageable discussion than would take place if 42 separate variables were to be discussed individually.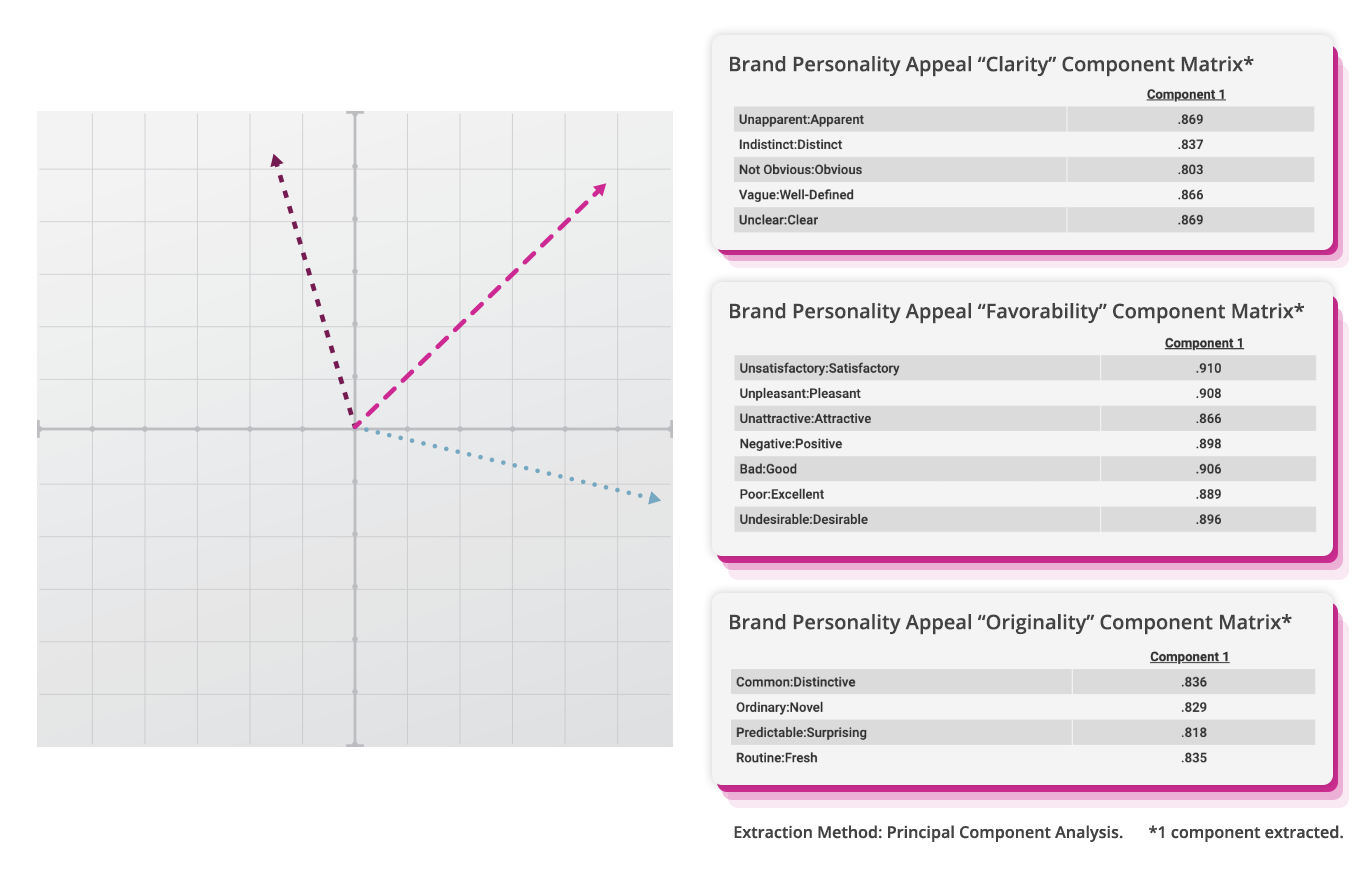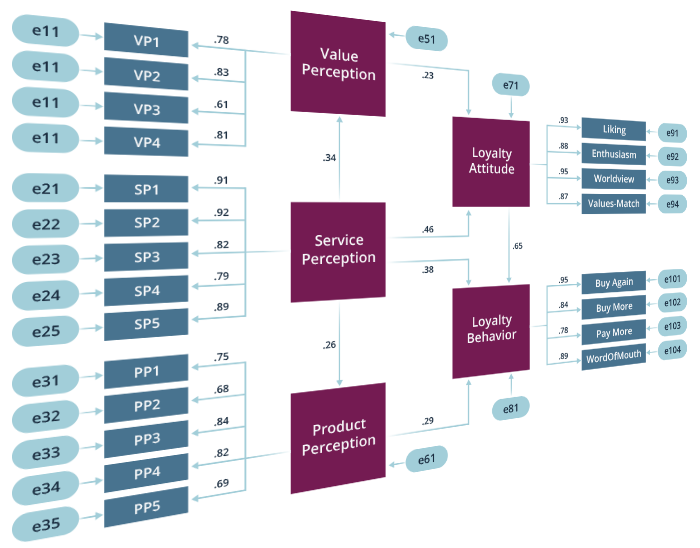 Structural Equation Modeling
While our research and data science teams can generate relationships and predictive models for a set of independent variables with respect to an outcome variable using regression techniques, we employ the more advanced technique of structural equation modeling when systems of variables and unobserved constructs are involved in a network.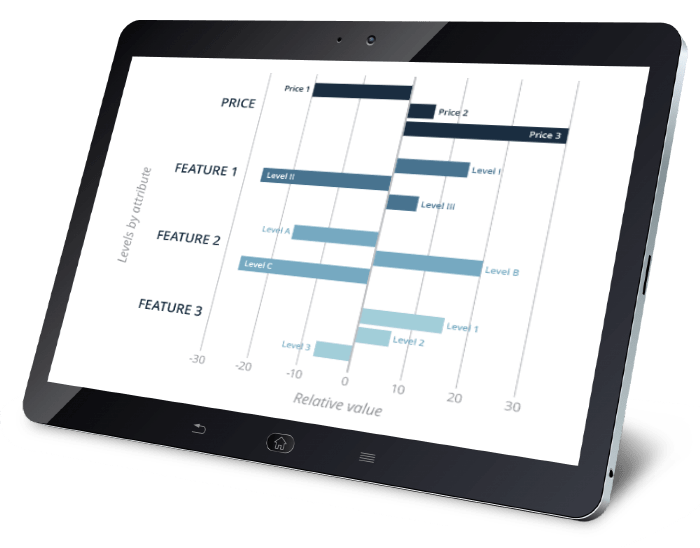 Conjoint Analysis
The key to Zion & Zion assisting clients with feature/price tradeoff decisions is our team's use of conjoint analysis. Clients faced with competitive situations where it is desirable to determine the optimum combination of features and their associated prices rely on our team's expertise in conjoint analysis to help them make key decisions in this domain.