Brand identity encapsulates the uniqueness of a company's or product's presence. Attention needs to be paid to both the verbal and visual language of the brand, ensuring that the brand not only resonates, but also that it stands out from competitors' brands in a meaningful and strategic way.
Logo Development
A key aspect of a brand's identity is its logo. As a mark capable of both instilling emotion and supporting reason, a brand's logo, including its lines, iconography, and typeface, is vital to establishing and maintaining credibility and embodying meaning. A world-class logo that plays a role in effective brand management is based on both research and understanding; strategy and goals; art and science.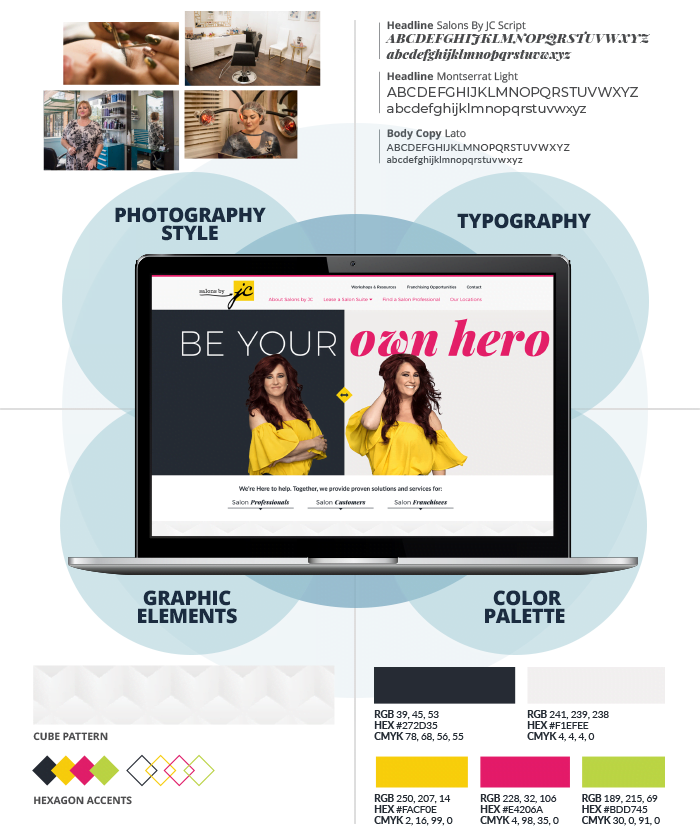 Brand Elements
Just as it is with a person, the way a brand "dresses" serves as an extension of identity. This is where key brand elements come in, be they photography styles, typography, graphic elements, color palette, or even the scents and sounds associated with a brand. While differentiation from competitors is important, strategic alignment is key in terms of defining exactly why the choice of each key brand element is the right choice amongst a nearly-infinite range of options. Our solutions to developing an effective set of key brand elements is based on both insight and imagination and is executed by our world-class creative team, responsible for developing some of the world's most recognizable brands.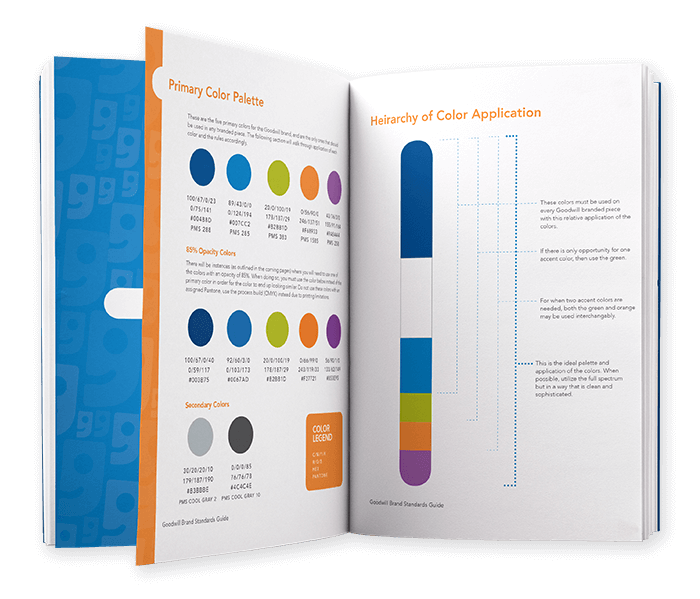 Brand Guidelines
It has been our experience that even when a brand has been developed and documented in a standards guide, that most brand standards guides don't truly contain enough information to allow consistent execution. Most brand guides leave too much room for filling in the blanks, leading to interpretive divergence. Our empathetic approach to brand guide development greatly reduces interpretive divergence and allows for consistent execution and more effective brand management by considering the myriad client and agency functions and team members that will ultimately utilize brand guidelines.
Brand Story
Audiences process multiple elements of a good story, including both informational and emotional content. Our goal when developing a brand story is to balance multiple types of content in a manner appropriate to the given situation and brand.  As part of our process, we also consider audiences' potential needs for both systematic and heuristic information processing of a brand story, where systematic processing involves analytical and judgmental considerations, and heuristic processing includes low-effort cognitive shortcuts such as relying on social proof. These approaches, combined with our brand strategy team developing deep knowledge about a client brand and the true desires and motivations of that brand's customers, allow our brand storytellers to craft a succinct narrative that fully engages audiences by using the brand's unique and specific voice and tone to share the story of the brand and its promise.
Verbal Branding
Verbal branding goes beyond definitions of voice and tone and encompasses the development of a system of language and communication that can serve as a form of middleware enabling alignment of a brand's culture and offerings to audiences' needs. Our brand strategy team's goal is to convey a brand's differentiation and potentially complex concepts and features in digestible and resonant ways. In this way, verbal branding provides a strategy-to-execution bridge that is both resonant and elegant.