Great branding requires great strategy. From developing personality traits to brand messaging, we leave no stone unturned in our efforts to build the strongest possible brand.
Brand Positioning
Brand Perceptual Maps, also called Brand Positioning Maps are a convenient representation of quantitative and/or qualitative data that array a brand and competitors along category-relevant dimensions. Our team often produces a set of maps for various key target audience segments based on demographics, psychographics or other characteristics. These maps allow for identifying positioning problems and opportunities relevant to brands, their offerings and underserved target markets. Such maps also facilitate identification of the conceptual position that a brand wishes to own in the minds of audience members. In the end, we must ensure that our goals for the brand and its offerings are relevant, differentiated, credible, and attainable.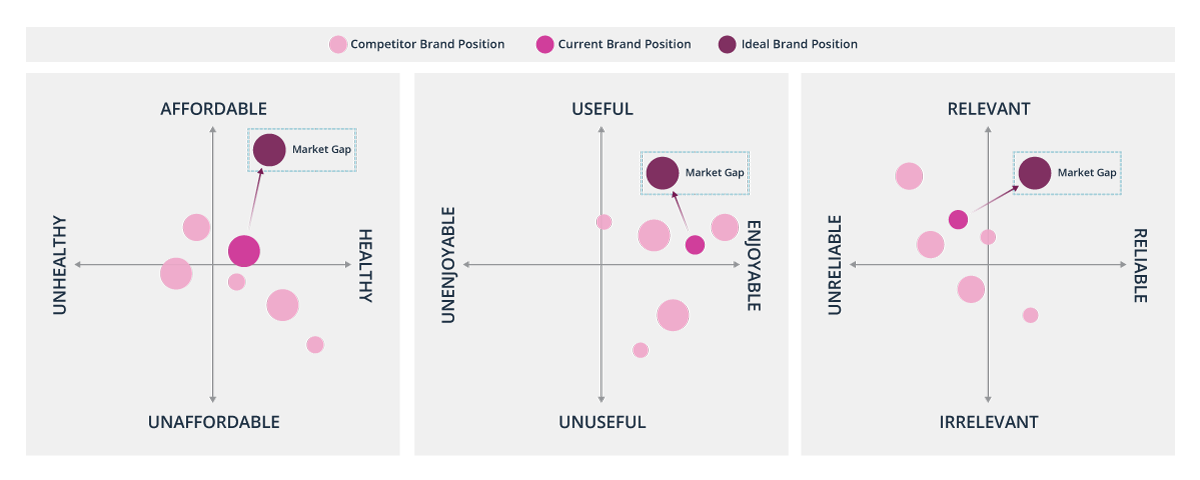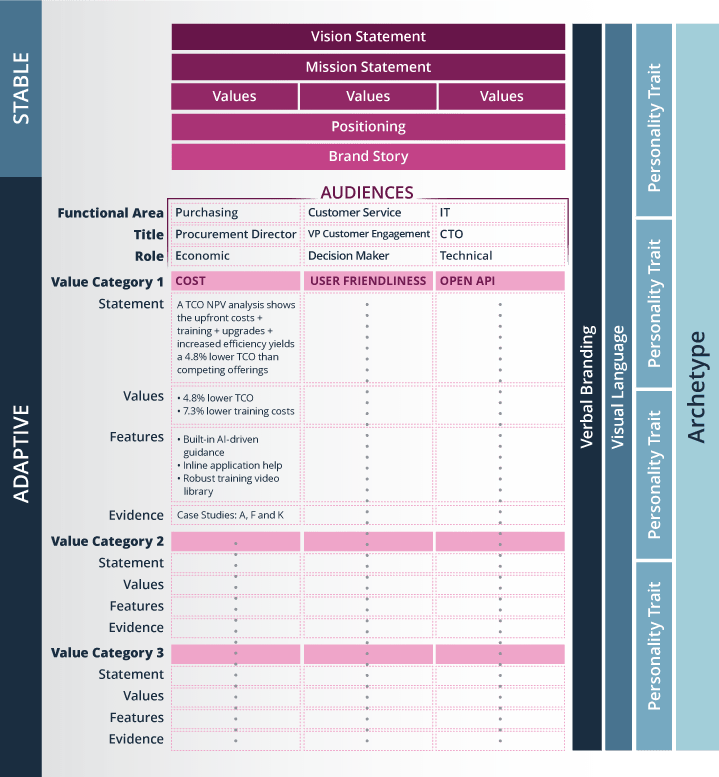 Messaging
Creating new messaging and organizing an entity's plethora of existing messages into a cohesive framework, aligned to channels and the customer journey, is a strategic exercise. It involves not just generation and filtering but choosing and prioritizing what to say. Knowing what to message and when is key to marketing and sales efficiency and effective brand management. Our framework applies an integrated approach that considers both stable and adaptive portions of the messaging hierarchy, as well as supporting brand components. In short, it's what you say, when you say it, to who you say it, and how you say it.
Archetype Development
A well-considered, supported and adhered-to brand archetype is key to mastering brand management. An archetype that is easily identifiable and resonates with audiences is, in effect, a shortcut to a portion of brand meaning. Our process takes us through an exploration of which archetypes have the most potential to fit a brand from both an actual and a potential POV, including considerations such as company culture, advertising, marketing, and reasons to believe.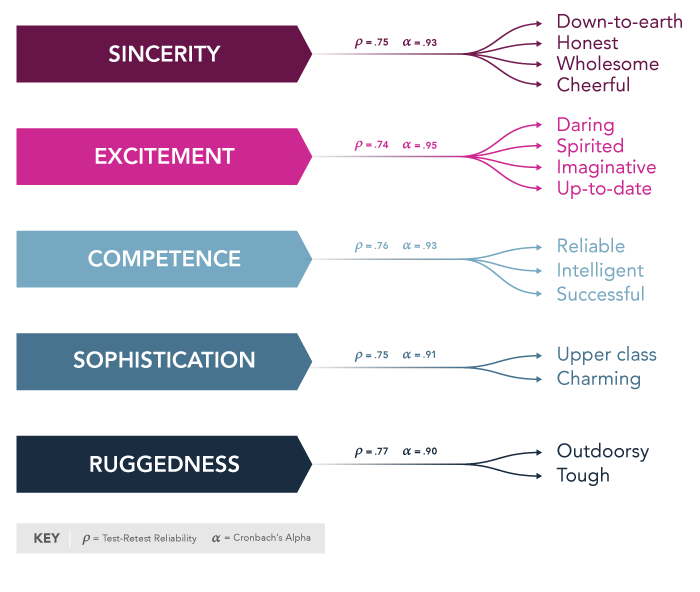 Personality Trait Development
While a brand archetype sits at the core of a brand, brand personality traits give unique flavor to the archetype, shaping how the brand expresses itself both visually and verbally. We employ a well-developed process that we have applied to numerous clients ranging from mid-sized to the Fortune 1000 clients, based on sound academic principles, and developed over decades of practice by our team of brand experts.