Brand Strategy
Research & Measurement
Qualitative and quantitative research methods form the basis of our brand strategy efforts, as insights are the most direct route to brand strategy success.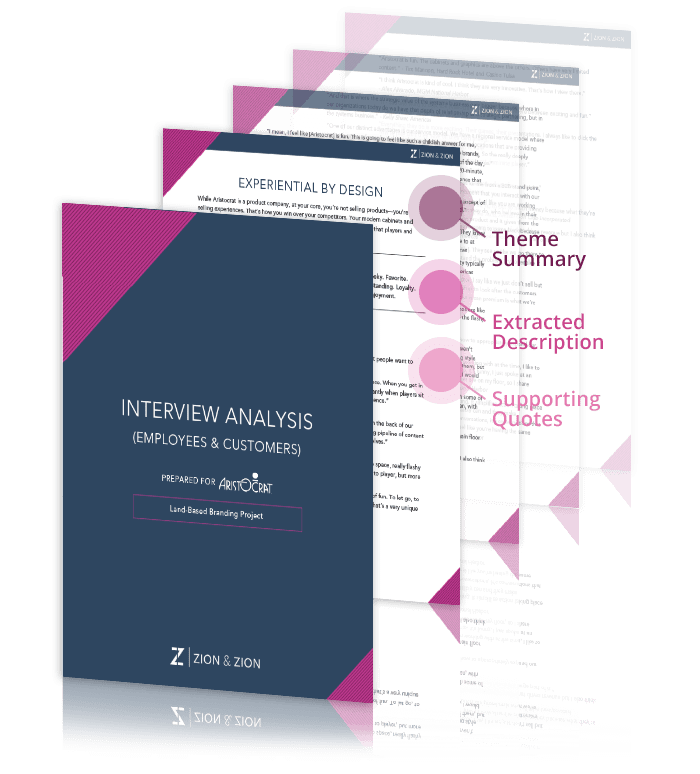 Stakeholder Interviews
Interviewing customers, potential customers, lost customers, employees, potential employees, and vendors is key to a deep understanding of a brand. In order to gain meaningful insight from such interviews, one must be experienced in interview techniques and how to uncover much more than just the superficial and be able to bypass social desirability bias in interviewees' answers. By gaining such meaningful insights and organizing them through a thematic analysis, our brand strategy team can answer questions the lie at the heart of marketing problems and opportunities, unlocking growth and enhancing the brand.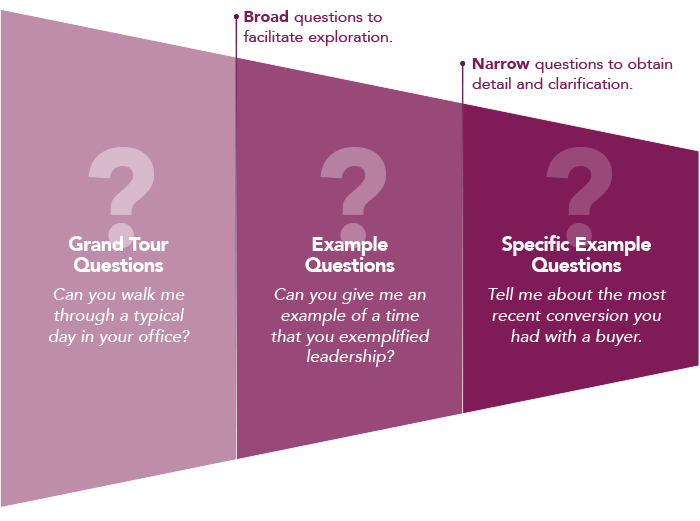 Customer Interviews
We believe in bringing the voice of the customer into CX design, which begins first and foremost with speaking to your customers. Many tend to overestimate how many people share their choices, values, and judgements—perceiving alternate responses as rare. In reality, you are not your customer. And neither are we.
Customer interviews come in different forms and serve different research goals, depending on your business and the current stage of the design process. To begin, we'll strategically start with broad questions that facilitate exploration of the customer's experience and end with narrow questions that obtain detail and clarification. Considering each interview segment, structured pre- and post- experience surveys may be leveraged to reveal valuable insights as well. The collected customer data guides interview themes through the process of synthesizing, sorting, and separating key quotes and concepts—working to define and improve your customer experience, providing insight into CX uses cases.
Thematic Analysis
While facts, opinions and observations are often abundant, strategic insight often is not. Our time-tested process of thematic analysis allows us to sift through what might otherwise be an intimidating mountain of information, including qualitative information, and to construct meaning through the development of core themes and subthemes. In some cases, themes or subthemes may be conflicting, however, only through a carefully constructed thematic analysis can we organize information into an actionable form. These themes form the foundation for understanding a brand and its offerings and where that brand may want to go in future.


Brand Audit
For both well-developed brands and poorly developed brands and those lying elsewhere along the continuum, a brand audit provides clarity and uncovers opportunities. The mere process of going through the exercise exposes a variety of strengths and weaknesses and can reveal the evolutionary process of how a brand got to where it currently is. This process also leads to insights as to how an organization's marketing and branding team thinks and operates, and the degree to which an organization is prepared to better manage its brand.
Benchmarking & Tracking
A brand experience is not static. What was true of the brand last year or last month is not necessarily what is true of it today. And the same goes for competing brands. While financial performance can be an indicator of marketing and branding success, only through periodic benchmarking can we assess the performance of a brand's experience relative to other brands in the category.
Brand Workshops
Workshops conducted by our brand experts allow us to extract brand-relevant information by creating a dynamic interaction environment consisting of company employees, leadership and customers. Through these workshops, we explore brand personality and brand strategy. The outputs generated through these workshops allow subsequent definition of a variety of brand-related factors such as brand archetype, brand personality traits, and brand positioning.