Customer Data Platforms
AudienceStream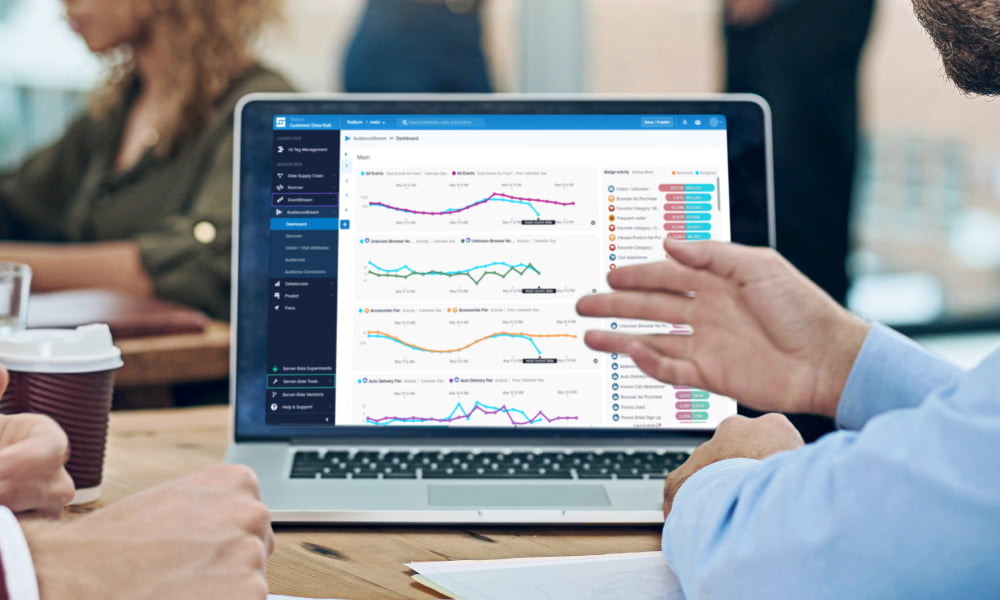 Explore Other


Customer Data Platforms

Services
Our Tealium expertise can help make your business goals a reality. Tealium AudienceStream allows you to build a single omni-channel customer profile and take action in real-time to improve customer experiences.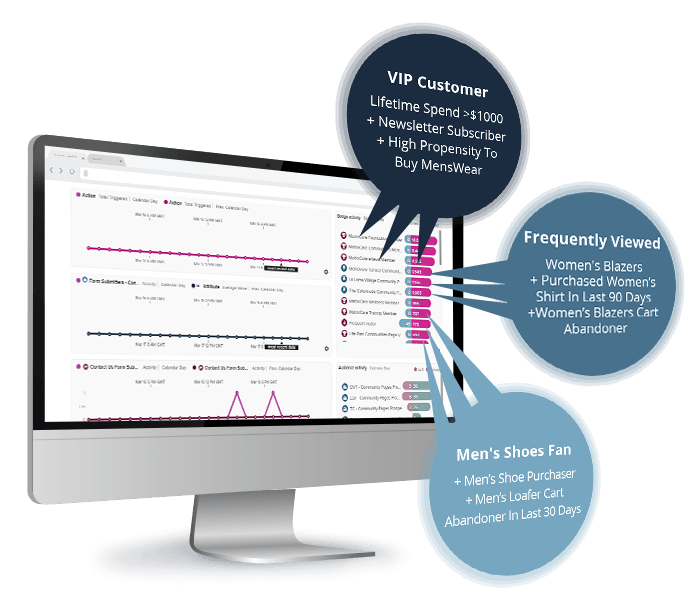 Audience Identification
We approach audience identification by marrying our Tealium expertise with your business goals and objectives. These two elements must be aligned to produce meaningful, high impact audience segments that will push your organization to achieve your ROI goals.
We believe audience identification begins with a strong data foundation; this means a well implemented data layer on your website and a complete understanding of the data sources where your business is collecting customer data. We pay special attention to not only digital data sources, but crucial offline sources like CRMs and POS systems. Establishing this strong foundation will give us the building blocks needed to create high value audiences. We will work with you to develop use cases and define all necessary attributes that in turn will determine the audience segments that will be available in AudienceStream. Our Tealium expertise, paired with our digital marketing experience will produce priority opportunities to act on and will accelerate your timeline to realizing ROI from your CDP.
Powering Personalization
Personalization can be time consuming; it could mean manual CSV uploads to various ad platforms on a daily or weekly basis, building customized API integrations, hours of scrubbing data—the list goes on.
Tealium AudienceStream connectors allow for omni-channel personalization at scale. A strong data foundation paired with the required attributes to source audiences from paves the way to personalizing customers' interactions with your brand. Personalizing content to individual users, while at the same time scaling this to a meaningful volume to produce ROI is a common challenge many organizations face. We firmly believe a properly implemented Tealium integration sitting at the center of your organization is the solution to enabling scalable, real-time personalized experiences. As a certified Tealium partner, we leverage our implementation expertise, so your organization can speak to customers on a 1:1 basis, at scale.
REAL-TIME DATA
With increasing mobile usage, it is more important than ever to have the ability to act in the moment. With data available in real time, you can take action to engage the customer at the right time. If you're stuck waiting hours or days for data or insights, you're wasting opportunities to engage customers at critical moments in their journey.
Explore Other


Customer Data Platforms

Services