UX & Development
User Research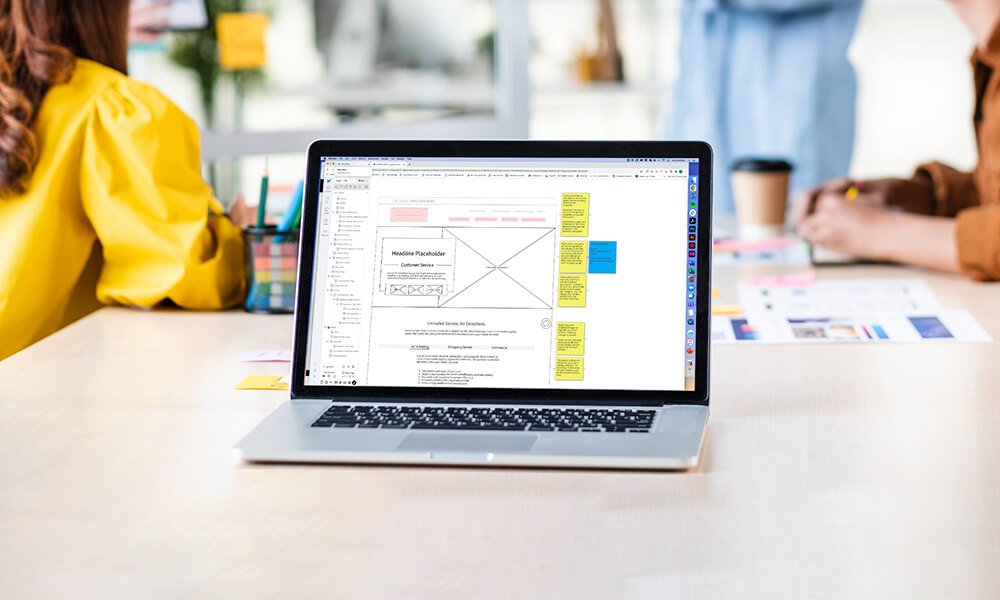 Explore Other


UX & Development

Services
Before you can create a successful website, you must first determine who exactly you're designing the website for. Our UX team can bring your ideal user to life with in-depth research. Through both qualitative and quantitative methods, we uncover the who, what, where, when, and why of your users.
User Interviews
Interviews are a powerful tool that allows our team to understand user emotions, decision making, and purchasing motivators. When conducting user interviews, our goals is to facilitate informative and in-depth conversations with participants by asking open ended questions, avoiding leading questions, and showing empathy through follow-up questions about emotions and stories. The comprehensive insights generated from these in-depth conversations help to drive future research methods such as persona creation, user stories, workflows, customer journey mapping, and more.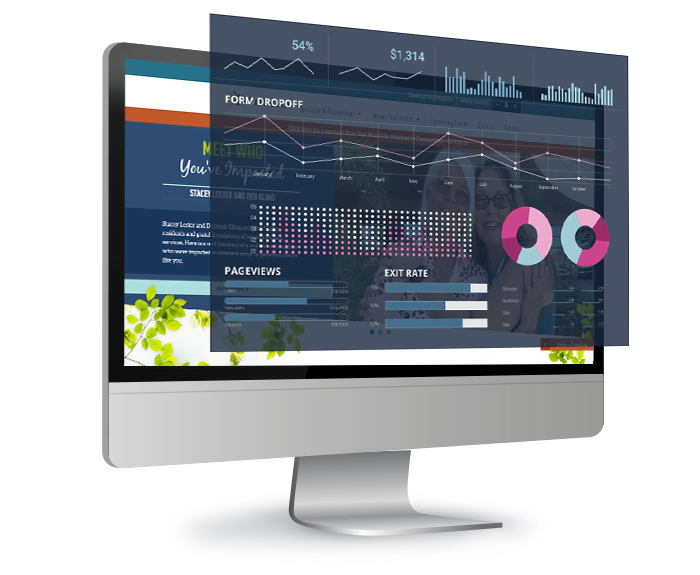 Analytics
A critical piece to anticipating user needs is through quantitative data analysis, which includes analyzing and generating insights around data that represents user behavior. Because let's face it, actions always speak louder than words.
From a digital perspective, our team of strategists will dive deep into data analytics to understand what  areas are performing well and what areas are not. This includes measuring and analyzing key metrics such as time on page, exit rate, bounce rate, and overall pageviews. Part of this analysis also includes understanding how users access your website and what steps they take once they arrive by breaking down acquisition analyses, user flows, behavior flows, event and goal tracking. These key metrics represent just the beginning of what our team is able to measure and report on.
User Stories and Personas
Understanding who you are designing a digital experience for is essential. You simply cannot create a useful website unless it caters to the needs of your users. This is why we believe it's imperative to design with intent. Crafting user stories and personas allows for team alignment on user goals and sets a foundation for the future success of any web project. Our team will use the insights generated from in-depth user interviews and customer surveys, in combination with key customer data, to collect and report on valuable user information. This allows the entire team to take a step back and break down actions until there is a true understanding of the motivations that drive your customer base.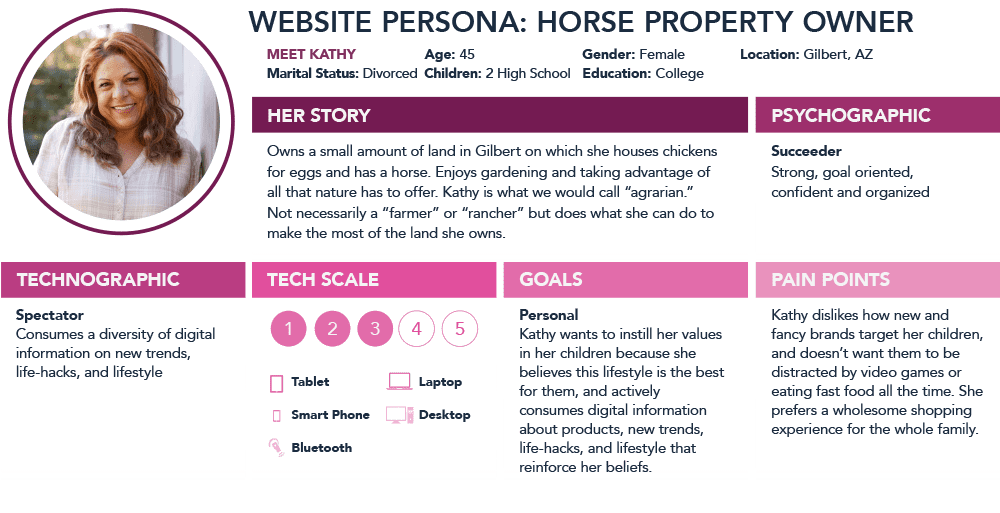 A/B Testing
When executed strategically, incremental changes can make a monumental impact. A/B testing is a valuable research tool that allows our team to take small, iterative steps towards generating big results. Our team of researchers will conduct an audit of your entire website, a specific page of your website, or your landing page(s) to generate hypotheses of changes that work to improve engagement and conversion metrics. The variations chosen to test can range from updating a background color, headline, call-to-action, button label, and more. A/B tests, Multi-Variant tests, or Multi-Page tests are then conducted and the results are analyzed, ensuring that our team leverages two-tailed sequential tests and false discovery rate controls to determine which variables are likely to succeed moving forward.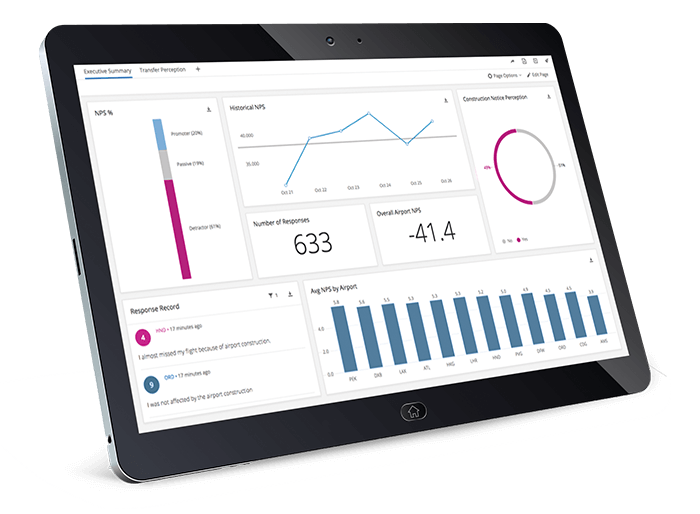 Surveys and Studies
Collecting quantitative data is essential to creating a holistic analysis of a website. Surveys and studies allows our team to collect thousands of data points from real customers—helping to identify who your users are, what your users want, what your users purchase, and how your users perceive your brand.
Surveys and studies can be initiated through various mediums, depending on the business goal at hand. To understand the actions taken on a particular website, for example, surveys that include live conversations with our team of researchers can be launched any given website. Other more extensive studies can be created through Qualtrics to target a specific demographic defined by the team. When creating surveys, we use various methods to ensure engagement and inclusion, such as question randomization, answer-based flows, non-leading questions, engagement checks, and more.
Competitor Analysis
Knowing where your business stands in relation to your competitors is critical. We pay special attention to how your competitors think, act, and present themselves by performing competitor website analyses, preference tests, and usability tests. We'll take the time to measure specific areas of focus including messaging, processes, products, customer demographics, customer loyalty, and overall strengths and weaknesses. This allows our team to deeply understand your industry's landscape, allowing us to make strategic decisions, that are unique and differentiated, on behalf of your business.
Benchmarking
Tracking metrics before, during, and after website development iterations is key to understanding how changes are perceived by users. At Zion & Zion, we leverage three types of benchmarking: process benchmarking, strategic benchmarking, and performance benchmarking. Each has unique benefits including improving internal processes, evaluating business goals to industry benchmarks, and measuring critical performance areas such as conversions or revenue. The metrics our team reports on are strategically selected based on your unique business needs, and should include a mix of both large conversion metrics and small interaction metrics. Including smaller goals within our benchmarking process is critical to tracking success, as these micro-interactions make up the steps users take towards completing larger, more impactful goals.
Explore Other


UX & Development

Services