Explore Other


Media

Services
With specialists across the full spectrum of digital media, including in-house programmatic traders, we work to not only provide the highest ROAS, but our team continues to drive ROAS with CDP-based testing opportunities that enable ongoing campaign and experience optimization.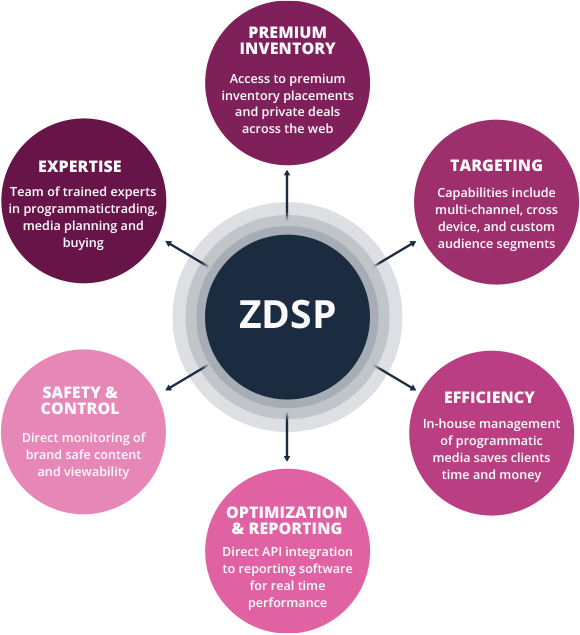 In-House Programmatic
Our full team of certified programmatic media traders use one of the industry's leading DSPs, giving us access to more than 25k audience segments, and more than 60k sites/apps via multiple ad exchanges. Our platform and traders save you money on media costs for the same inventory you would find with other programmatic media partners and allows for all the same targeting capabilities but with added transparency and attention to your account, and combined with advanced data warehouse and Tableau-based custom analytics. We are continuously evaluating media partners and data platforms and analytics approaches to ensure we stay competitive and enhance our media buys with new opportunities as they become available for clients.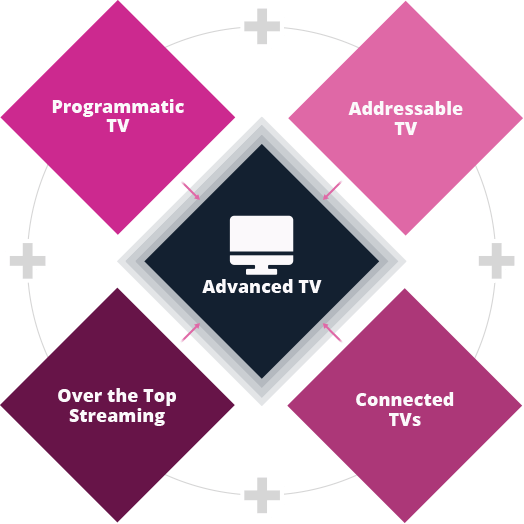 Advanced TV &
Digital Audio
Increased fragmentation of media channels and advancement in technology has expanded placements available for advertising more than ever before. Our team has access to all levels of inventory for streaming media channels and is continuously increasing this number as more players enter the mix. We have the expertise and ability to reach users across all mediums and touchpoints in their journey with relevant and timely messaging.
Digital Display & Video
We know the importance of thinking "beyond the banner" when it comes to digital media advertising. In addition to your standard display and video ads, we evaluate the value of utilizing mobile, native, rich media and email placements for digital media campaigns.
For digital media campaigns, we establish KPIs by media channel, platform and ad placement. This allows us to monitor campaign performance at a granular level and to facilitate insight and ongoing optimization.
Optimization & Stewardship
A critical component of all of our digital media campaigns is the ongoing optimization and stewardship that takes place. Pixel implementation and conversion tracking are established prior to campaign launch to further measure media ad performance and make valuable optimizations to campaigns. Our team knows the importance of constant evaluation of media tracking and QA by platform, ad type and targeting tactics. When it comes to monitoring campaign performance, we rely on real-time analytics enabled by our Tableau dashboards, each custom built with the reporting and insight needs of the individual client in mind.
Explore Other


Media

Services