Explore Other


Media

Services
By combining data-guided campaign builds and experienced paid search managers, we drive low cost and effective results for our clients. We optimize our paid search campaigns to meet your customers along their path to purchase by leveraging real time data visualizations and statistically driven data analysis.
Adaptive Content
Having a landing page tailored to what a user is searching not only increases quality score but also the likelihood of a user converting on your site. We ensure when users search for your product or service and click on your paid search ad, their expectations are met with a landing page designed to meet their need with a clear call to action. From the copy to imagery, we utilize our proprietary Search Engine Adaptive Response™ technology to provide users with dynamically driven content for a personalized approach to landing page conversion.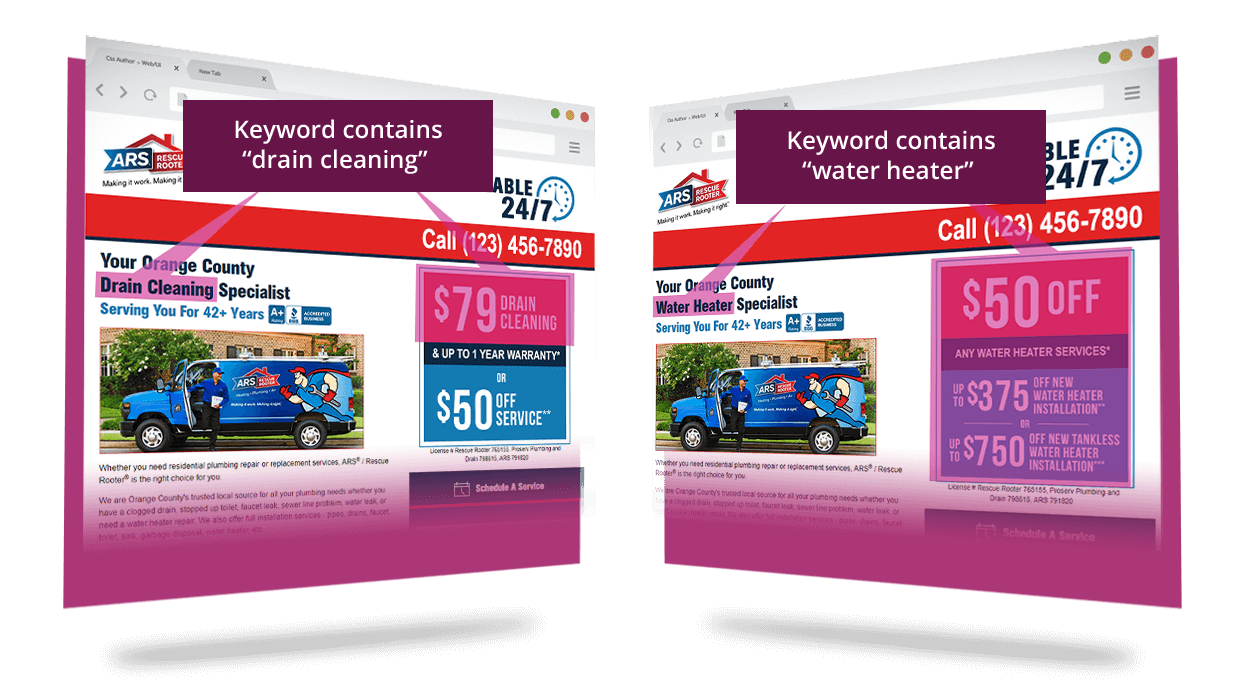 Real-Time Lead Tracking
Allowing for real-time campaign adjustments based on same day performance, our team uses software that facilitates real-time monitoring of lead flow. This means, if we know you only have availability for six same day appointments and we see an influx of traffic filling up those appointment slots earlier than usual, we can make adjustments before users start getting turned away while scheduling.
With many platforms not allowing for accurate same-day data monitoring, our attention to detail and software allows us to optimize faster than other agencies that only look at data from the previous day.

Call Tracking Integration
At Zion & Zion, we provide custom built analyses and reporting so that each client receives tailored insights so they can make profitable decisions. If we show our client that their afternoon calls on Wednesdays are converting at a lower rate than other weekdays, they can look at their Customer Service Representatives (CSRs) on those days or perhaps provide an offer for those days to increase conversion.
Competitor Analysis
Staying ahead of the competition is critical in an ever-evolving digital landscape. We implement proprietary competitor analysis to not only stay ahead, but to garner insights from our direct competitors to inform, transform and optimize campaigns. This includes a proprietary in-house ad copy analysis tool. With our in-house tool, we see competitor ad copy at a quick glance without needing to perform 20+ searches.
Optimizations & Stewardship
We dig deep to unearth insights at every touchpoint along the user's search journey and make the proper optimizations based on our findings. We do not stop at best practices; we believe there is more to learn and find once we start analyzing each of these digital touchpoints. Optimizations are made on a monthly, weekly, and even daily basis.
In addition to utilizing search platform algorithms, constant monitoring, and analysis of performance, Zion & Zion takes the user-first mentality. We build our campaigns based on customer data signals, as well as an "always testing" mindset an\\ never settle for good enough.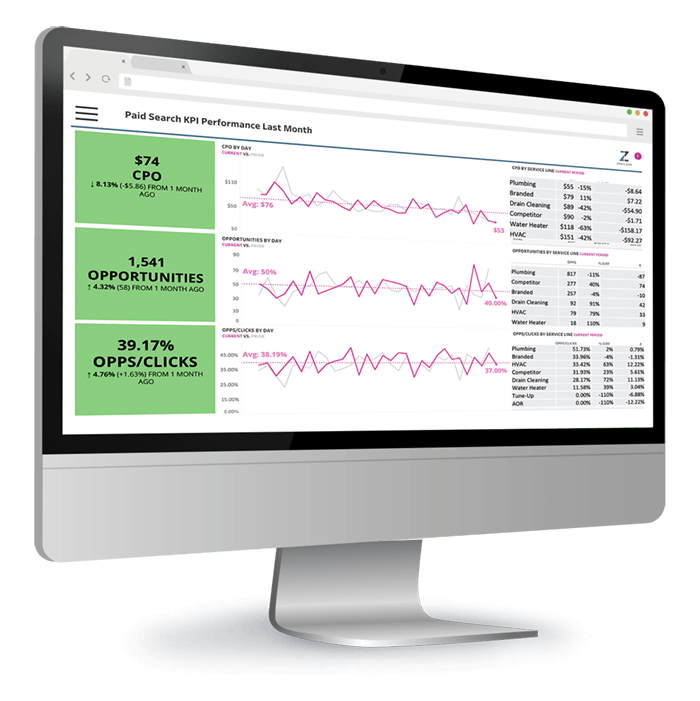 Reporting
We develop KPI-forward dashboards to showcase results to our clients in an easy-to-read and transparent format with the intention of always having a conversation around the important metrics our clients are looking to achieve. Taking a collaborative approach to our reporting allows us to achieve the results our clients desire.
Our reports are custom-built around exactly what the client is wanting to see with the ability to look at any date range, so clients are not stuck with just the standard month-to-date or quarter-to-date report.
Explore Other


Media

Services