Our Difference
A full in-house team with numerous formal certifications in Marketo, HubSpot, Nurture and Engagement, User Experience, Google Analytics, Search Marketing, Display Advertising, and deep experience in Pardot, Eloqua, content development, SEO, and lead gen.
Marketo

Pardot

Workflow Development

Salesforce Integration

Custom CRM Integration

Content Development
Eloqua

HubSpot

Sales Process Mapping

Lead Scoring

 

Direct Mail Integration

Web Personalization

Account Based Marketing
Some of our Marketing Automation Clients







STRATEGY TO IMPLEMENTATION
When it comes to marketing automation and designing nurture processes and flow, Zion & Zion has a wealth of experience. We've developed sales and marketing processes and campaign content for a wide range of systems including: Siebel, Infusionsoft, Salesforce, HubSpot, Marketo, and many others. Among the services that we commonly offer to our clients are landing page design and testing; blog development; article and video development; lead nurturing; sales tools; email marketing; and social media. Lead gen campaigns, sophisticated segmentation, branching-logic nurturing, and integrated call tracking, are all part of our comprehensive marketing automation strategies and successful implementations. All of this is supported by a full suite of analytics allowing ongoing insight and optimization of our clients' marketing automation initiatives. Zion & Zion handles all of these areas in-house and has dedicated experts trained in each aspect of successful marketing automation implementation.
MARKETING/SALES ALIGNMENT
Successful marketing automation requires trust and cooperation between marketing and sales, and our team has a wealth of experience in working with client organizations to build that trust. Cooperative development of lead scoring methodology, defining handoff timeframes and criteria for defining marketing qualified leads vs. sales qualified leads are all part of what we do well and what is needed for your marketing automation project to succeed.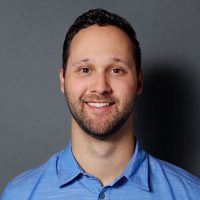 Steven Rugg
Sr Marketing Automation Strategist
Relevance leads to engagement. Engagement leads to trust. And those who trust you, buy from you.
BROAD RANGE OF VERTICALS
Our marketing automation team has extensive marketing automation experience in many verticals, including: casinos, banking, restaurants, ecommerce, healthcare, homebuilding, active adult communities, tourism, and a wide variety of B2B.