Our Difference
Ranked number one in Arizona, 8 years running, the Zion & Zion PR team distinguishes itself in its ability to tell your story and to make your brand a stand-out in regional, national, and international conversations.
Press Kit Development
Press Releases
Media Relations
Media Training
Social Media Strategy
Community Management
Social Advertising
Social Shopping
Influencer Marketing
Content Calendars
Reputation Management
Crisis Communications
Public Affairs
Trade Shows
Events
EXTENSIVE INDUSTRY EXPERIENCE
The Zion & Zion PR/Social team has category experience that includes retail, CPG, Food & Beverage, Government/Public Affairs, Healthcare, Beauty and Fashion, Non-profit, Entertainment, Gaming, Commercial and Residential Real Estate, Tourism/Hospitality, Education, Native American Tribes, Sports, and Automotive.
REGIONAL, NATIONAL, AND INTERNATIONAL
From our nationally recognized and exceptionally effective "FiveTooMany" national child abuse prevention campaign, to our experienced crisis communications professionals, to our international work in agriculture and bio technology, our award-winning team handles the full range of our clients' PR and social needs.
TOP TIER PLACEMENTS
Our team has secured coverage for clients in The Wall Street Journal, USA Today, The New York Times, USA Today, Time Magazine, NPR, Maxim, Woman's Day, and Good Morning America. Whatever your PR and social media goals, our team has the experience to achieve the results you seek.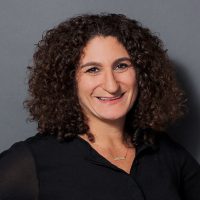 Leslie Sonnenklar
Associate Director, Public Relations
It's not enough to do what you do. People have to know you did what you did.
INFLUENCER MARKETING
The Zion & Zion PR/Social team also excels at channels such as Influencer Marketing. Our team has not only built a proprietary database of influencers in multiple industries, but also conducts original research and analysis of the quality of influencers, the traffic to their websites, and the reach and engagement of their social media followings. Our team also develops a detailed understanding of influencers' content calendars and previous postings and reviewing behaviors to ensure that our time is spent engaging influencers that are ready, willing, and appropriate to align with your brand and needs.